March Madness: Top 5 Performances From the First Weekend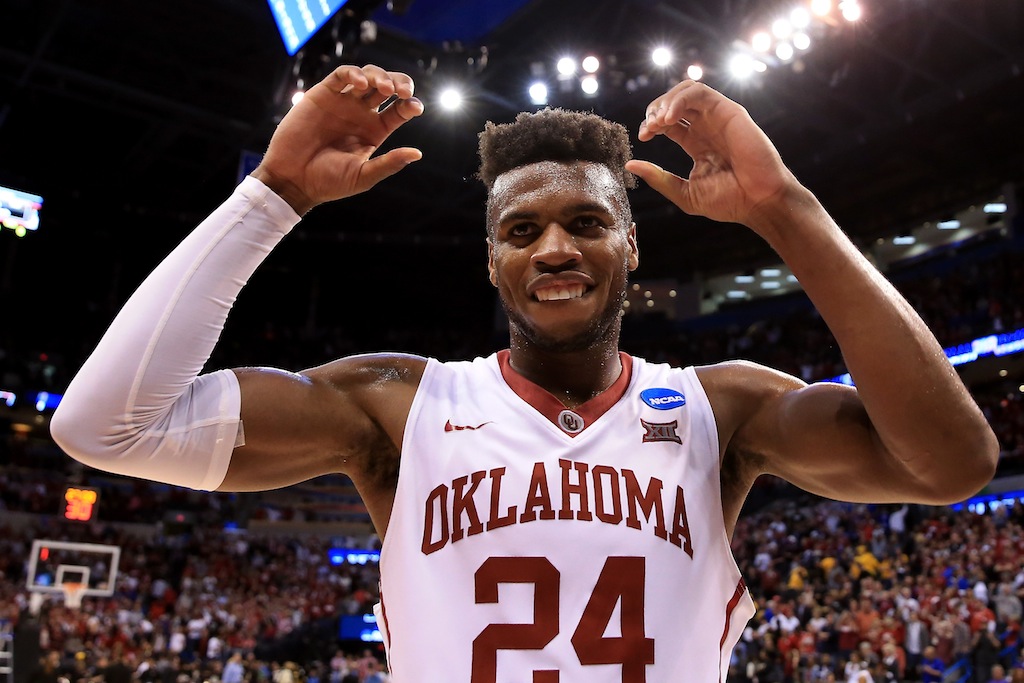 As we prepare for the 2016 NCAA tournament to shift to the Sweet 16, we get the feeling that the best is yet to come. Perhaps you might think that's a bit too optimistic, but when March Madness takes a hold of us, we just have to go with it. For while we've seen some incredibly memorable second-round games over the past few years, this particular dance may have provided us with the most special of them all.
The first weekend of the NCAA tournament tends to bring out plenty of heroics. But we didn't expect to see so many incredible individual performances so quickly during the big dance. While there were plenty of standout showings to choose from, these five were truly exceptional.
1. Buddy Hield, Oklahoma
Oklahoma senior guard Buddy Hield is in the running for multiple end-of-the-season Player of the Year awards. And after witnessing his performance against VCU in the West Regional second round, it's easy to see why. When the Sooners need him, Hield steps up and wields them to victory.
Despite getting off to a slow start, Hield finished strong, hitting 11 of 20 shots — including six of 14 from three-point range and eight of 10 from the free-throw line — on his way to a 36-point, seven-rebound, and seven-assist performance. Thanks to their soon-to-be All-American, the Sooners won the game 85-81 victory and are moving on to the Sweet 16.
2. Grayson Allen, Duke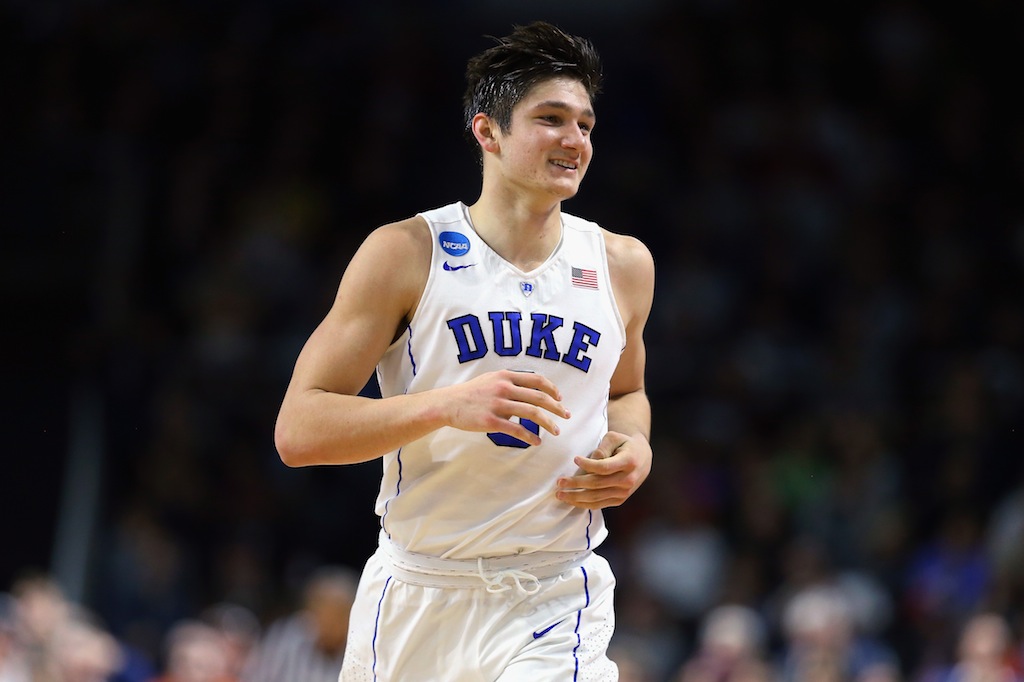 The Yale Bulldogs hoped to pull off another upset, this time against the fourth-seeded Duke Blue Devils. And while the Ivy League champs actually made it a game in the second half, in the end, there was just too much Grayson Allen.
In 40 minutes of play, Duke's sophomore standout knocked down 10 of 15 shots, hit five of seven from beyond the three-point line, and hit all four of his free-throw attempts. Allen finished with 29 points, two rebounds, one assist, and one steal, and the Blue Devils survived a potentially epic collapse by the score of  71-64.
3. Angel Rodriguez, Miami
The Miami Hurricanes are another ACC (Atlantic Coast Conference) team that almost gave away the game right before our very eyes. Yet, just when it looked as if the Wichita State Shockers, who faced a 21-point deficit at one point, were going to pull off the massive comeback, Miami's senior guard Angel Rodriguez took control and slammed the door shut.
In the end, Rodriguez finished with 28 points, including three of four from three-point land, two rebounds, five assists, and four steals — and the third-seeded Hurricanes won the contest 65-57. Now that's what we call veteran leadership.
4. Alex Caruso, Texas A&M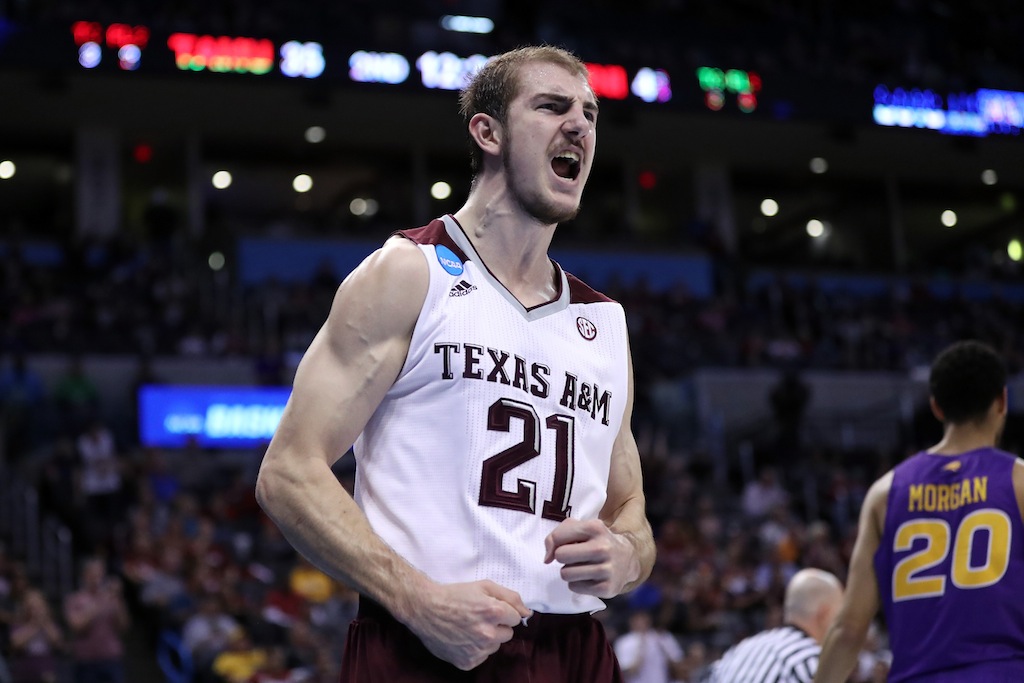 The NCAA tournament has seen its fair share of comebacks, but it's never seen anything quite like what Texas A&M did to Northern Iowa in the West regional second. With a 14-2 run in the final 44 seconds of regulation, the Aggies forced overtime, and went on to win the contest 92-88 in double overtime. Leading the way for Texas A&M was senior guard Alex Caruso, who finished the game with 25 points, nine rebounds, and three assists, while also knocking down the runner that sent the game into a second extra frame.
5. Bronson Koenig, Wisconsin
If you want to secure a place in March Madness history, then knocking down a game-winning buzzer-beater is a good place to start. Luckily for us and all of those Wisconsin Badgers supporters, junior guard Bronson Koenig was as cool as the other side of the pillow as he knocked down a corner three at the buzzer to give his squad a 66-63 win over the No. 2-seeded — in the East Region — Xavier Musketeers. We have to believe that 20 points, seven rebounds, and one assist never felt so sweet.
Statistics courtesy of SR/College Basketball and ESPN.com.