March Madness: Which Conference Will Send the Most Teams?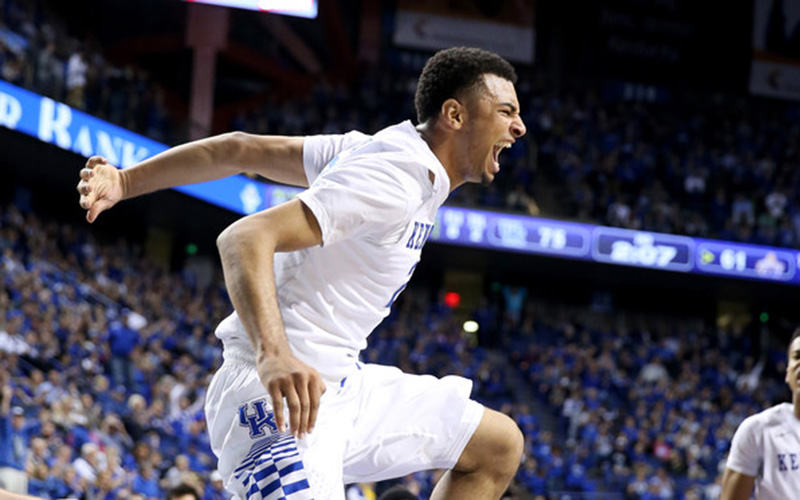 With Selection Sunday just over two weeks away, the NCAA Tournament is fresh in the minds of anybody who follows men's college basketball. The remaining games during the regular season will either break hearts or put stamps of approval on resumes for 68 Division I schools — before conference tournaments create unanticipated results, of course.
To gear up for March Madness, we've put together a ranking of the big conferences in terms of how many teams each will send to the Big Dance. While these names and numbers most certainly could change before March 13, we feel confident that this is how a majority of the tournament field will look.
Big East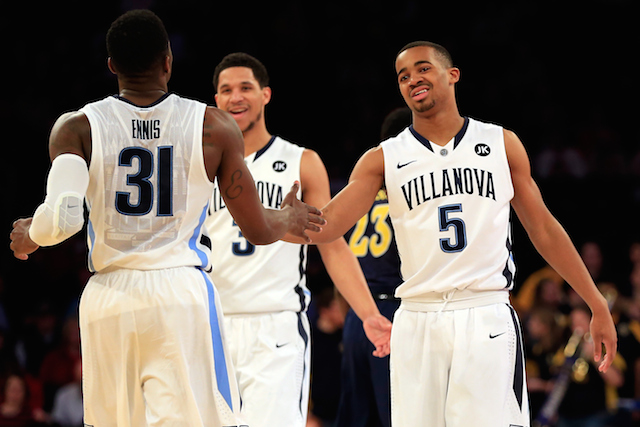 Locks: Villanova, Xavier, Providence
On the fence: Butler, Seton Hall
Projected number of teams: 4
The only question for Villanova and Xavier: Which school will end up with a higher seed in the tournament? Both squads have been top 10 teams for the majority of the season and they should each end up with a No. 3 seed or higher (Xavier did beat Villanova on Wednesday, improving the Musketeers' cause for a No. 1 seed).
As for Providence, the Friars were seemingly rolling earlier this season, but they've hit a rough patch of late, losing four out of their last five games. However, they should finish strong against a soft schedule and have enough quality wins to their name to feel pretty confident about getting into the tourney. Butler was another team that started the season strong, but the Bulldogs have really stumbled in conference play (owning a 7-8 mark in Big East action).
They'll need to win out and do some work in the conference tournament, but Butler still feels like a team on the right side of the fence, filling out the four teams that should make the tournament from the Big East. Seton Hall still has a fair chance, but a tough schedule down the stretch could do them in.
SEC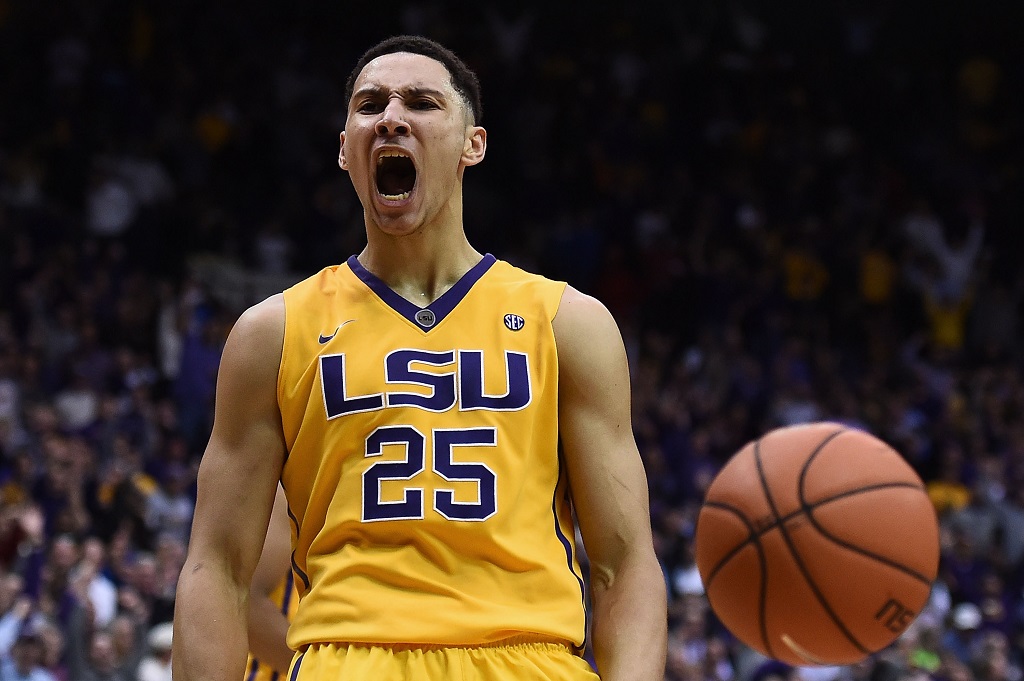 Locks: Kentucky, Texas A&M, South Carolina
On the fence: Florida, Alabama, LSU, Vanderbilt
Projected number of teams: 4
It's easy to understand why Texas A&M and Kentucky will dance in a few weeks. Both schools have done enough to this point in the season, and they should do well in the SEC tournament, only enhancing their positions. South Carolina's situation is a little more murky, yet still solid. They own the best overall record in the SEC at 23-5, but the Gamecocks are lacking marquee wins (their best win came against the Aggies a few weeks ago).
Still, the SEC has enough credibility to get its current second-place team into the dance. The SEC is full of teams on the bubble and none of the resumes for those teams look great. LSU has fallen off the map despite a ton of talent and super freshman Ben Simmons. The Tigers basically need to win the SEC tournament at this point after three straight losses, so it's unlikely that they'll be in.
Florida is lacking big wins, which is hurting their cause. Alabama has some good wins, but also some terrible losses. Vanderbilt has shot themselves in the foot several times as well. We think one of these "on the fence" teams will get in to fill out the four teams from the SEC, but it wouldn't be a surprise to see only three schools represent the conference.
Big 10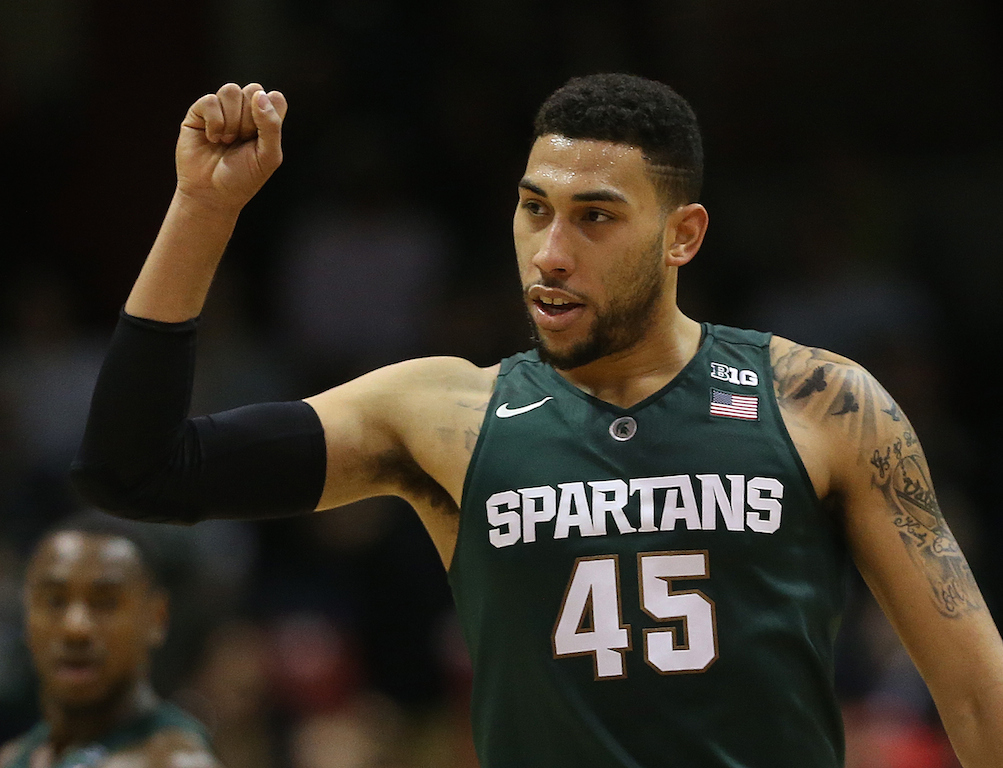 Locks: Michigan State, Iowa, Indiana, Maryland, Purdue
On the fence: Wisconsin, Michigan, Ohio State
Projected number of teams: 6
The Big 10 always produces several NCAA tournament worthy teams, and this season is no different. Michigan State, Iowa, and Maryland have been top-10 teams for much of the season and all should receive high tournament seeds. Indiana (who actually leads the Big 10 at this moment and continues to impress) and Purdue have both been quite solid and they both have enough talent to make deep runs once they get there.
Even the bubble teams are strong in the Big 10. Wisconsin has had their ups and downs this season, but the Badgers have rebounded to win several big games (most recently against Iowa) and become a near lock for the tourney.
The Wolverines have a strong case as well and a showdown between Michigan and Wisconsin could determine a lot in terms of who gets in. You can't count out the Buckeyes either, but their final two games against Iowa and Michigan State will seal their fate one way or another. Six teams is the safe number for the Big 10, but seven wouldn't be a surprise at all.
Pac 12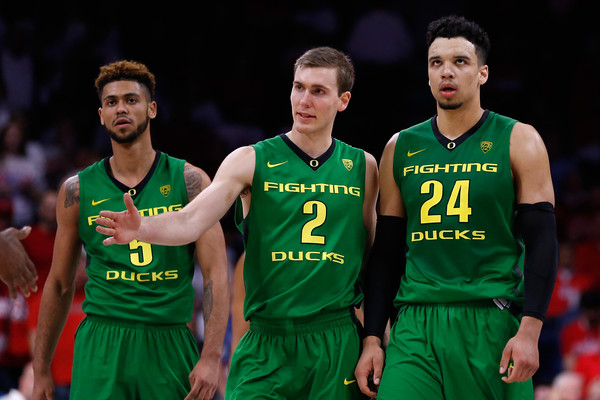 Locks: Arizona, Oregon, Utah, Colorado, USC, California
On the fence: Oregon State, Washington
Projected number of teams: 6
The Pac 12 has been a bit underrated this season, but the conference has a bunch of good teams that are capable of making noise in the tournament. Arizona and Oregon are at the top of the heap — the two most surefire locks in the conference. Utah has picked up their play of late (winners of four straight) and shouldn't worry about getting in or not either.
Colorado's win over Arizona on Wednesday night should give the Buffaloes enough juice on their resume to warrant a berth. USC and California have both been consistent this season and deserve to be in as well.
Oregon State and Washington are very much on the fence. After the Beavers beat the Huskies on Wednesday, it's almost safe to say that Washington won't make it, but with the conference tournament still ahead, anything could happen. Oregon State's win didn't hurt, but it certainly didn't push them over the edge either. We think one of these two will get in, but it wouldn't be shocking to see them both excluded.
Big 12
Locks: Kansas, Oklahoma, West Virginia, Baylor, Texas, Iowa State
On the fence: Texas Tech
Projected number of teams: 7
Kansas and Oklahoma are in line for No. 1 seeds in the tournament, so to say those two are locks is an understatement. West Virginia has struggled a little bit, but that does no harm to their great resume. Baylor clinched its spot with a couple of big wins over Iowa State and Texas recently. As for Iowa State and Texas, the Cyclones did enough early on to warrant a spot and the Longhorns have been good enough in conference play to make up for a slow start to the season.
Texas Tech's resume is almost enough to guarantee the Red Raiders inclusion in the tournament field. They've played a difficult schedule and have notched key wins over Iowa State, Oklahoma, and Baylor. While they are close, one more big win for Tech over either Kansas or West Virginia in their final three games could clinch things for them. Seven teams is almost a certainty for the Big 12.
ACC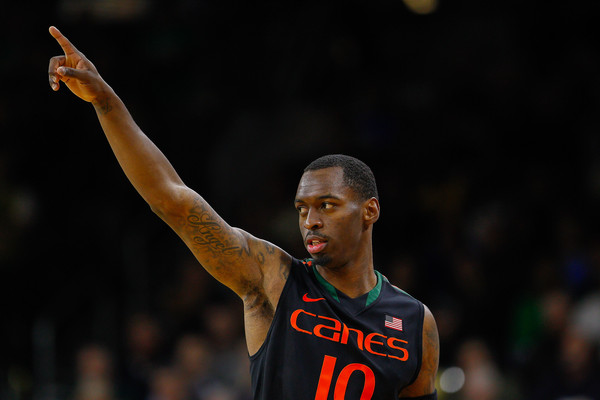 Locks: North Carolina, Miami (FL), Virginia, Duke, Notre Dame
On the fence: Pittsburgh, Syracuse, Florida State, Clemson
Projected number of teams: 7
The ACC could end up with as many as nine teams, but there is no question that the conference will have five of the strongest teams in the field. North Carolina and Miami are at the top of the conference and each could end up with a seed as high as No. 1. Virginia probably won't get that high of a seed, but the Cavaliers are more than capable of a Final Four run.
Duke struggled earlier this season, but the Blue Devils have since rebounded and will be a serious threat in March. Finally, Notre Dame has quietly put together a nice season and will look to build off of an Elite Eight appearance from a season ago. Pittsburgh is almost safely in, but the Panthers could use a marquee win against Duke to shore up their stance.
Syracuse has pulled off some key wins this season, but they could use another big victory (they'll get a shot against North Carolina) before season's end. We feel like the Orange and the Panthers will make it, but a lot could change in the coming weeks. We aren't as confident in Florida State (who failed to get a marquee win on Thursday night) or Clemson, which puts the ACC at seven tournament teams.