March Madness: Who Will Be This Year's 12-5 Upset?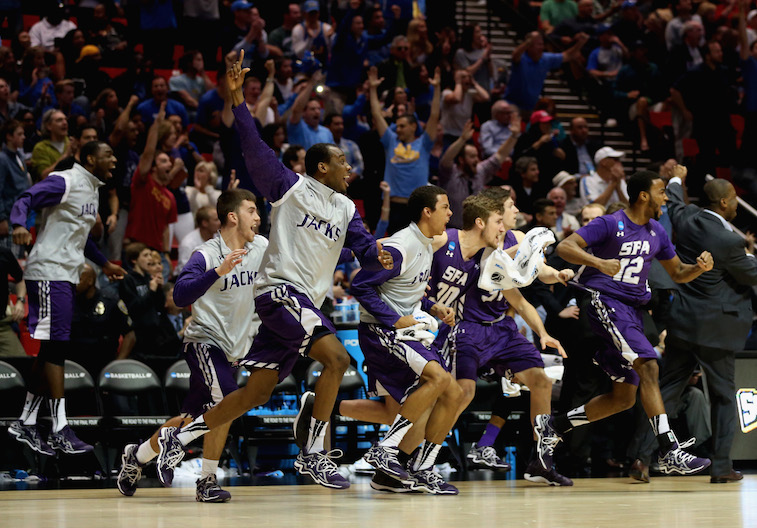 Landing a No. 5 seed in the Big Dance can oftentimes be the kiss of death for NCAA tournament-bound teams. Based on seeding alone, one would assume the teams that earn 5-seeds are substantially better than their 12th-seeded Round of 64 opponents. History has shown, however, that a 12-seed defeating a 5-seed is not an uncommon occurrence. In fact, over the past three NCAA tournaments, No. 12 seeds have an 8-4 record in second-round games against their No. 5 seed counterparts.
The four teams that saw their names flash across the screen as No. 5 seeds on Selection Sunday are West Virginia, Northern Iowa, Arkansas, and Utah. Which one of them is the most susceptible to being upset by a No. 12 seed? Only time will tell, but here is our ranking — in order from least likely to most likely — of which 12-5 upset is most likely to occur in the 2015 NCAA tournament.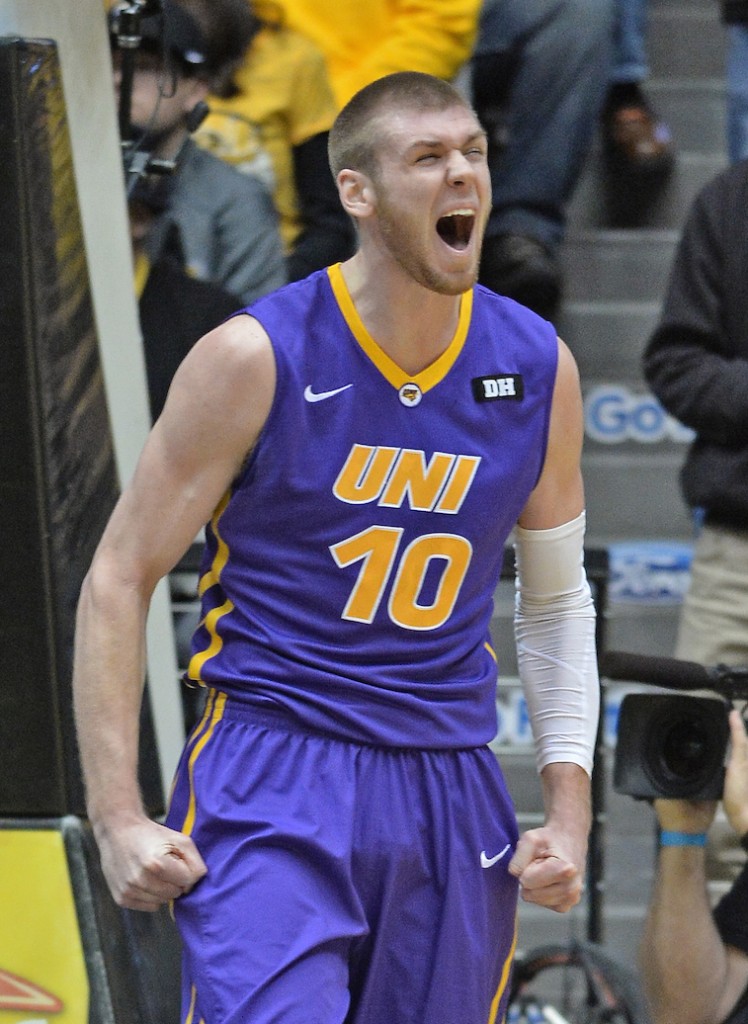 4. Northern Iowa Panthers (5) vs. Wyoming Cowboys (12), East Region
Northern Iowa (30-3 overall) spent a large part of the 2014-2015 season ranked in the top 15 teams in the country, and Wyoming (25-9) needed a surprising run through the Mountain West Conference tournament to make the field of 68. In reality, the NCAA tournament selection committee gave the Panthers the short end of the stick when it came to their seeding, as their résumé looks more like that of a No. 3 or No. 4 seed.
The Cowboys are an immensely better team with Larry Nance Jr. back in the lineup, but Northern Iowa's defensive and rebounding prowess, combined with their patience on offense, will be too much for Wyoming to handle. Look for All-American candidate Seth Tuttle to have a big game against the Cowboys' much smaller frontcourt.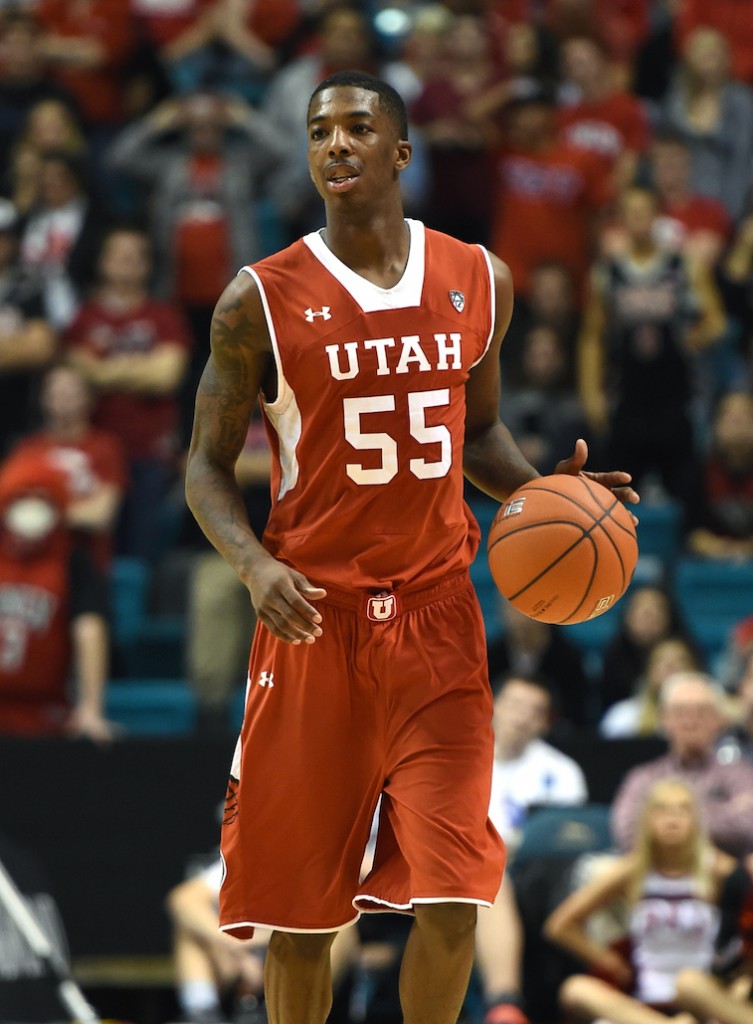 3. Utah Utes (5) vs. Stephen F. Austin Lumberjacks (12), South Region
Utah (24-8) has arguably the best point guard in the country in senior Delon Wright and likely would have been a much higher seed if it had a stronger finish to the season. Stephen F. Austin (29-4) is back in the NCAA tournament this year after beating VCU as a No. 12 seed a year ago.
The Lumberjacks have a roster full of shooters who can fill up the bucket from anywhere on the court, making them one of the highest scoring teams in the country. The Utes, on the other hand, are one of the best defensive teams in the country. For Stephen F. Austin to keep this game close, it will need to have an excellent shooting night. If not, look for Utah to win this game comfortably.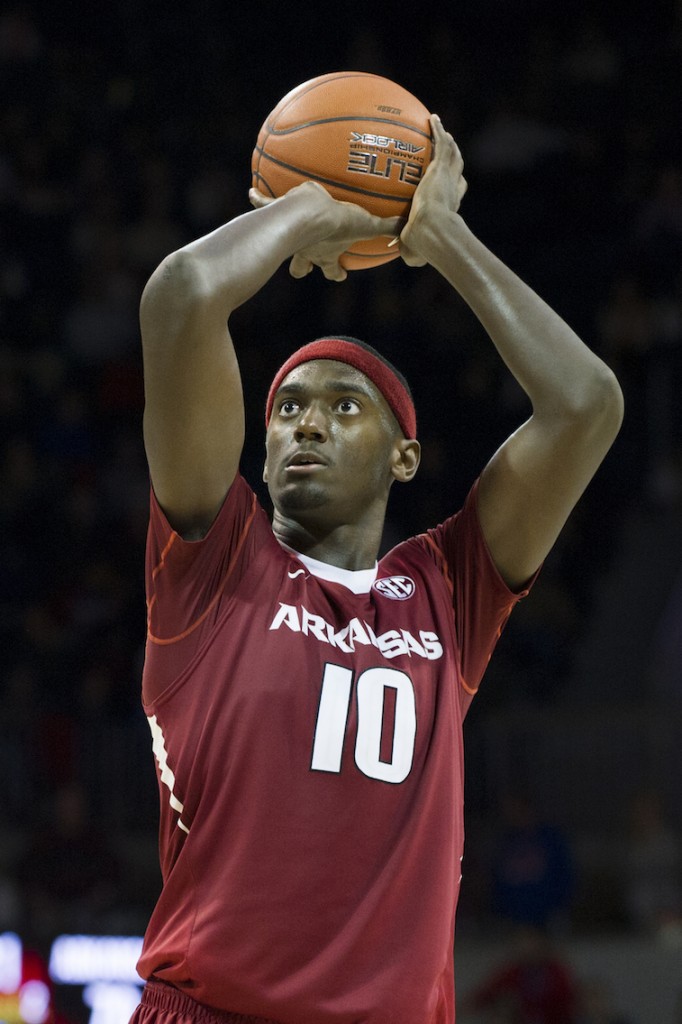 2. Arkansas Razorbacks (5) vs. Wofford Terriers (12), West Region
Arkansas (26-8) is one of the most athletic teams in the Field of 68. The Razorbacks run a high-pressure, extremely aggressive defense that they use to set up their offense. Mike Anderson's 2014-2015 Arkansas team bears a strong resemblance to the best teams he had at Missouri. All-American candidate and SEC Player of the Year Bobby Portis is Arkansas's leader, and will be the best player on the court in this game.
Wofford is in many ways the antithesis of the Razorbacks. They, too, play excellent defense, but the Terriers prefer to play at an extremely slow pace. Arkansas has shown that it is extremely beatable on multiple occasions this season, and if Wofford is able to handle the Razorbacks' pressure and play this game at its pace, the Terriers could very well find themselves playing in the Round of 32.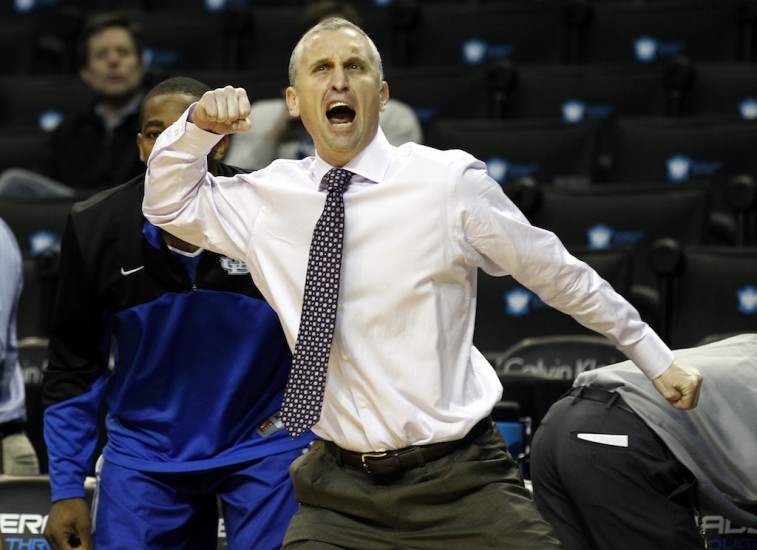 1. West Virginia Mountaineers (5) vs. Buffalo Bulls (12), Midwest Region
West Virginia (23-9) has battled injuries to key players all season long. There is a chance they could be without Juwan Staten and/or Gary Browne during the NCAA tournament, which is good news for Buffalo. The Mountaineers are at their best when their smothering defense forces turnovers and leads to easy baskets.
Buffalo has proven that it can play with just about any team in the country when it is clicking, but this will be the first Big Dance appearance for the Bulls in program history. Luckily for them, their head coach, Bobby Hurley, knows a thing or two about having success on the game's biggest stage. If West Virginia comes into this game with a short deck, the Bulls will have an excellent chance at becoming the next team to pull off a 12-5 upset in the NCAA tournament.