Does Marcus Mariota or Jameis Winston Have the Brighter NFL Future?
There were questionable picks in the 2015 NFL draft. At the time, Jameis Winston and Marcus Mariota and were not thought to be among them.
Each won the Heisman Trophy (Winston in 2013 and Mariota in 2014). Both led their college teams on deep playoff runs. Both entered the NFL with the wind behind their backs. But today, Winston leads a flailing 2-5 Tampa Bay Buccaneers. Mariota waits on the bench behind Tennessee Titans backup quarterback Ryan Tannehill.

What happened to these promising young players in their transition to the NFL? And does Mariota or Winston have the brighter future in the NFL?

How Mariota and Winston became the top two draft picks in 2015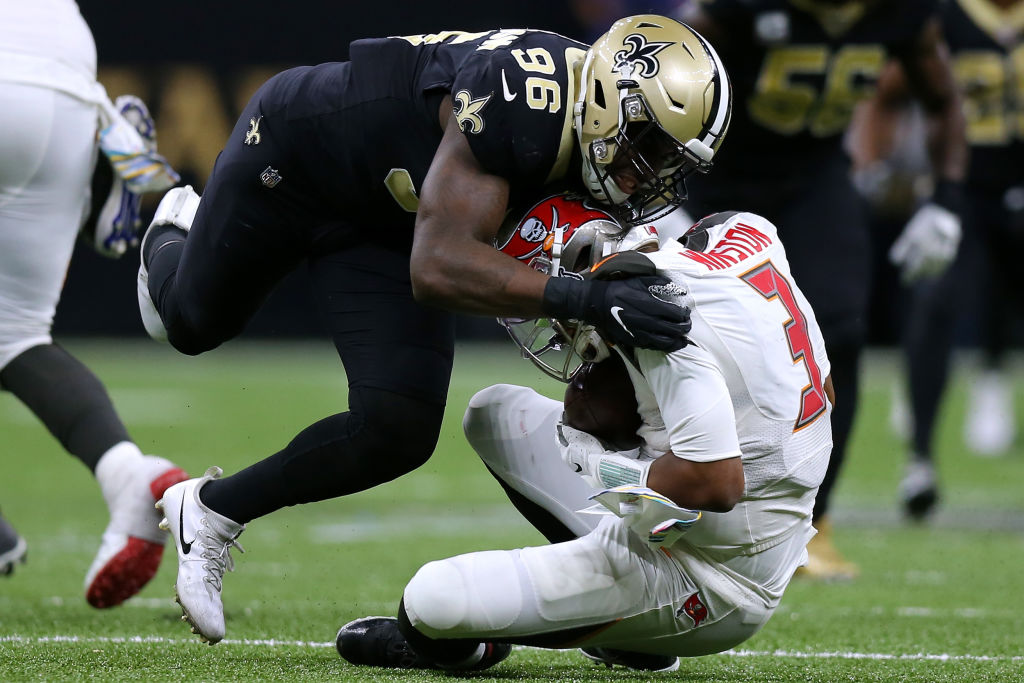 Early draft picks often go to quarterbacks. Because the fate of a team is intrinsically tied to a strong QB, these picks receive the most scrutiny of them all. And even in retrospect, it's difficult to make a case for Winston or Mariota going much lower in the draft if you look at their accomplishments.
Heisman wins aside, their bona fides in college ball were rock solid as well. Consider: Mariota was a 90.8-QBR, 66.8% completed pass rate starter who led the University of Oregon Ducks with a 36-5 record, which ended in a narrow National Championship loss.

Meanwhile, Winston threw lasers to the tune of a 66.0% completion rate across two years with the Florida State Seminoles. He declines his remaining two years of NCAA eligibility. That leaves us with a smaller sample size than Mariota's three full years, but it amounts to a strong 90.2 QBR.

These were two of the best QBs ever to grace either school's football programs. What went wrong?

NFL struggles for Marcus Mariota and Jameis Winston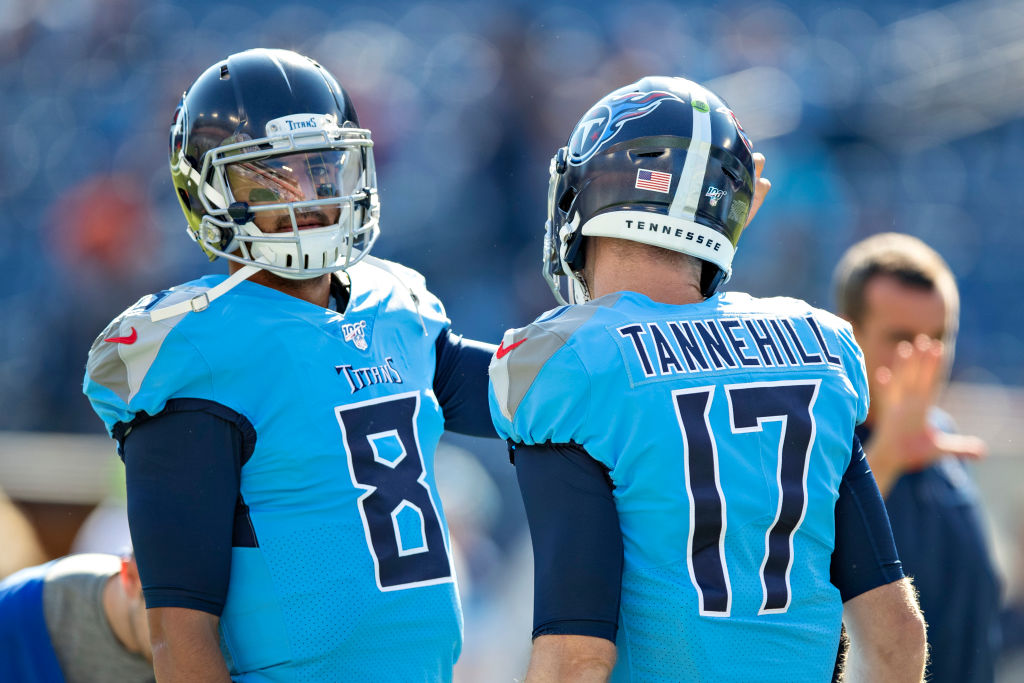 Mariota and Winston's transitions to the NFL are defined by mediocrity. Mariota's Titans have three straight 9-7 seasons. That is decent for a developing team, but not a great sign for a QB going into his fifth year. A single 2017 playoff win looked like a feather in Mariota's cap at the time, but his work has only declined since then. He left for London to match wits with the Carolina Panthers as a starter and came back to the U.S. watching Ryan Tannehill from the sideline.

Winston's record is somewhat more hopeful. The 2015 number one draft pick hasn't led his Buccaneers past nine wins in any of his four full seasons. The Bucs bet big on Winston figuring things out, and they made no move to prop a quality second-string QB behind him. It hasn't paid off, and his struggles continue, including a spate of fumbles.

Neither QB breaks a 60% completion rate. Their struggles are well out of line with expectations, of course. But is it entirely on them?

Redemption arc candidate: Mariota or Winston?
Both Mariota and Winston regularly show flashes of true greatness. But that doesn't mean too much taken in isolation. If anything, it's the hallmark of a top draft pick gone bust. In their particular cases, though, there could be more to it.

The Buccaneers and the Titans of the last half-decade are both unstable teams with constant leadership changes. To wit: Marcus Mariota and Jameis Winston served under three head coaches each in their four and a half short years in the NFL.

Mariota, in particular, rarely has offensive pieces around him worth passing to. His initial run was about controlled and accurate passing: 19 touchdowns and 10 interceptions in year one, 26 touchdowns and nine interceptions in year two. Then the organization pushed for constant passing, changing his style and stunting his growth as a QB.

Winston's general manager Jason Licht hasn't given him much to work with, either. A hapless defense paired with an unremarkable offensive line leaves the spotlight on Winston (and receiver Mike Evans) to make miracles happen. Winston has to hold some of the responsibility for his team's failure to make playoff runs. But demanding 30+ point performances out of a young QB might be too much to ask.
Winston has the best chance to get back on top of the two. Mariota has the better highlight reel. Unfortunately, he's already on the bench. Winston may yet redeem himself, simply because there's no one else viable behind him.