Marcus Mariota: 3 Possible Landing Spots for Former No. 2 Draft Pick
Marcus Mariota was electric at Oregon and was supposed to be a revelation in the NFL. Unfortunately, his run with the Tennessee Titans didn't go as planned, and his days as a starting quarterback in the NFL ended sooner than expected.
After five years with the Titans, he landed with the Las Vegas Raiders and played backup to Derek Carr. In 2021, he got more run as the Raiders got creative and used him in different ways in junction with Carr.
As 2022 free agency starts to come into focus, Mariota's name has surfaced more and more for a potential starting QB job. The big names such as Aaron Rodgers, Russell Wilson, and Jimmy Garoppolo might not be traded after all, and teams in need of a QB might need to roll the dice on somebody like Mariota.
He would be much cheaper than Jameis Winston, and he might even be better if it is the right situation. With that, here are three teams who should consider kicking the tires on the former first-round draft choice.
Pittsburgh Steelers
Yes, the Pittsburgh Steelers stated that they would be fine rolling with Mason Rudolph in 2022. That can't be true. It just can't.
Rudolph isn't an NFL starter, and the Steelers ruling him out would be devastating for the fans. So, why not give Mariota a shot?
The Steelers are enamored with Malik Willis, the talented QB out of Liberty. But Willis needs a year to develop and learn, and Mariota would be a perfect bridge QB who could show Willis how to be a mobile QB in the NFL.
Plus, the Steelers wouldn't need to mortgage their future, and they could sign him to a cheap one-year deal. Mariota is a far better option than Rudolph or Dwayne Haskins. There is no other way to put it.
Denver Broncos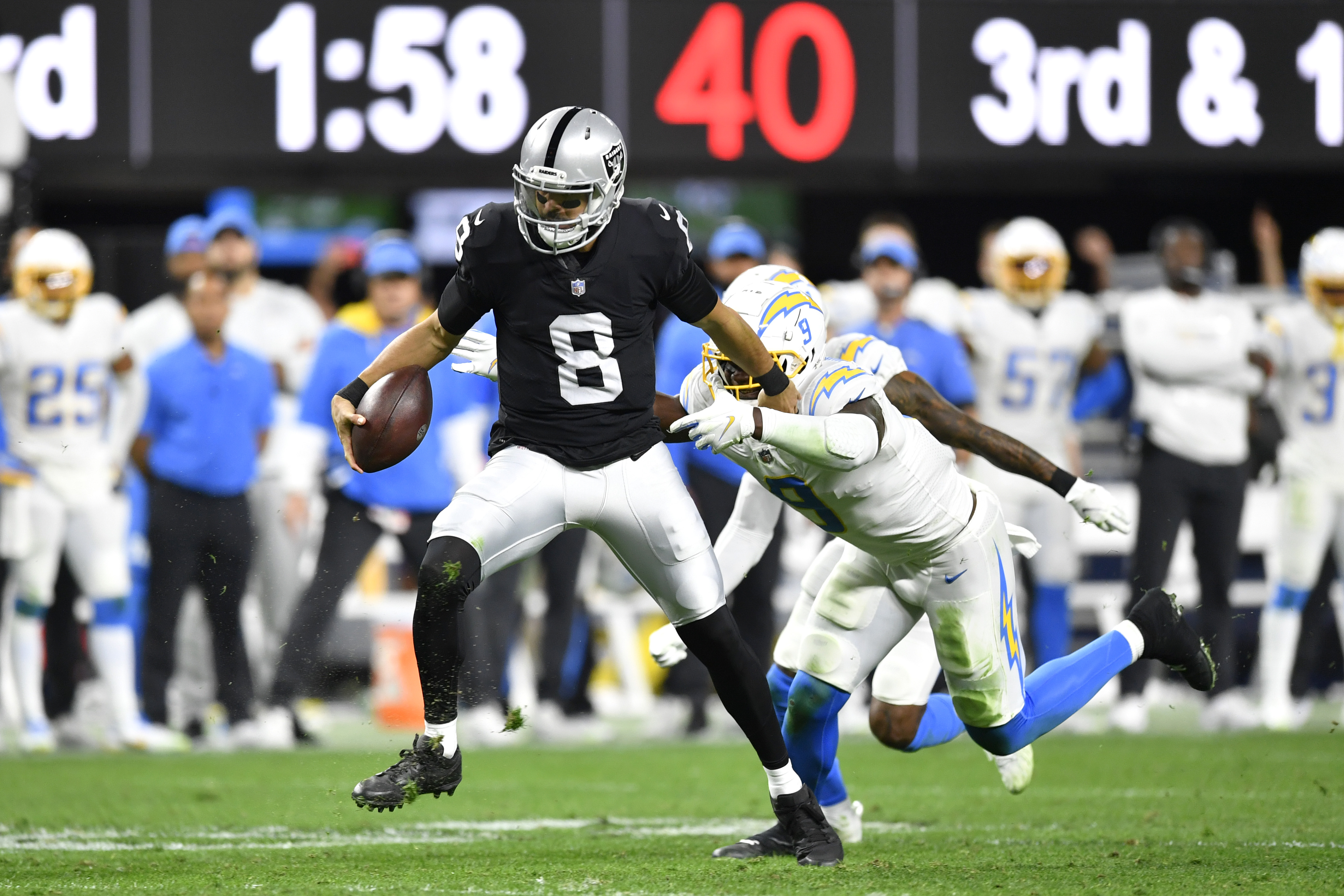 Aaron Rodgers is not going to join the Denver Broncos. Sorry.
As the days tick down, it looks more evident than ever that Rodgers will run it back with the Green Bay Packers. That isn't what the Broncos were hoping for, and Russell Wilson staying with the Seattle Seahawks is even more bad news for Denver.
So, they have to pivot. The options in free agency aren't too exciting, but then again, neither is trotting out Drew Lock in 2022 — something they didn't shut down.
Mariota is better than both Teddy Bridgewater and Lock, so why not give him a shot? The Broncos are also expected to draft a signal-caller in April, but none of the top QBs are ready to see the field.
So, draft a QB, sign Mariota for cheap, and try to make the playoffs before handing over the franchise to somebody like Kenny Pickett, Sam Howell, or even Carson Strong.
Tampa Bay Buccaneers
Yes, the Tampa Bay Buccaneers signing Marcus Mariota makes a ton of sense — maybe the most on this list.
The big names are likely staying put. Carson Wentz is available, and no, Deshaun Watson most likely won't end up in Tampa Bay despite the reports of a trade being a possibility.
Blaine Gabbert and Kyle Trask aren't starting QBs in the NFL, especially for a team that made the Super Bowl and followed it up with an NFC South title. Tom Brady might come back, who knows, and bringing in Mariota isn't a bad option.
With the roster in place, and if Chris Godwin and Rob Gronkowski return in 2022, Mariota would need to be a bit above average to bring the Buccaneers back to the playoffs.
Oh, and the Buccaneers even had Mariota in their plans ahead of the 2015 NFL Draft. But, they decided to take Jameis Winston.
Seven years later, Mariota might finally end up in Tampa Bay.
RELATED: Deshaun Watson: 4 Sleeper Teams That Could Acquire the Texans QB