Marcus Smart's Boneheaded Move Almost Cost Him His NBA Career
Marcus Smart is one of the most passionate players in the NBA. On one hand, this can make him an exciting, albeit unpredictable player for the Boston Celtics. He's in many ways the heart and soul of that team, and even when he makes mistakes, he will go to war for the team and make sure to do what he needs to get an advantage.
On the other hand, his passion and unpredictability can come with more than a few drawbacks. One example of this was an outburst that almost cost Smart his NBA career.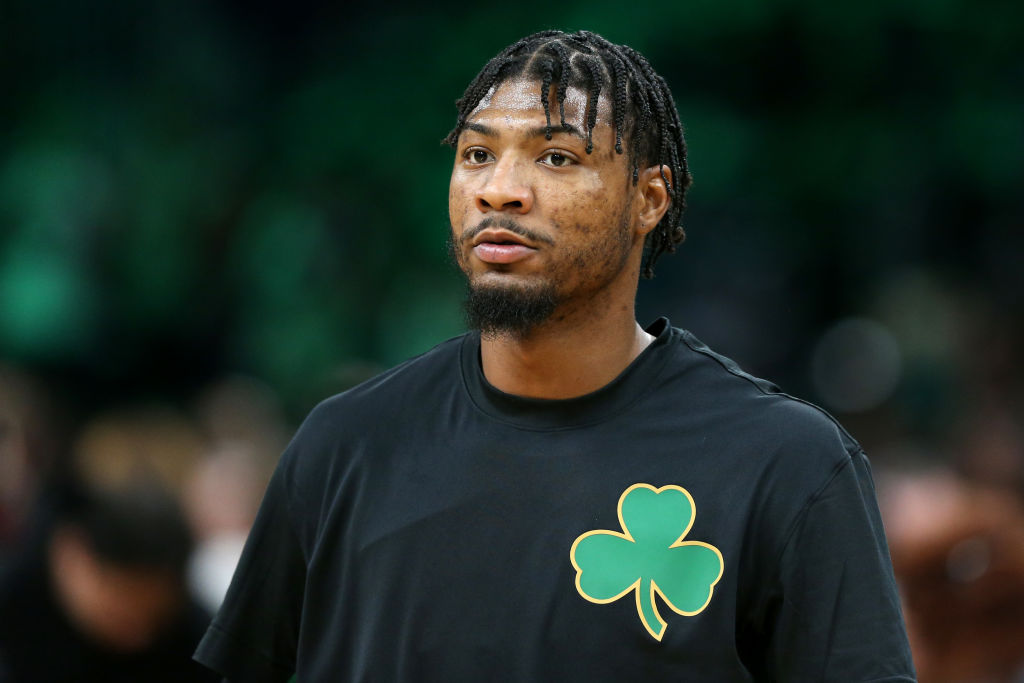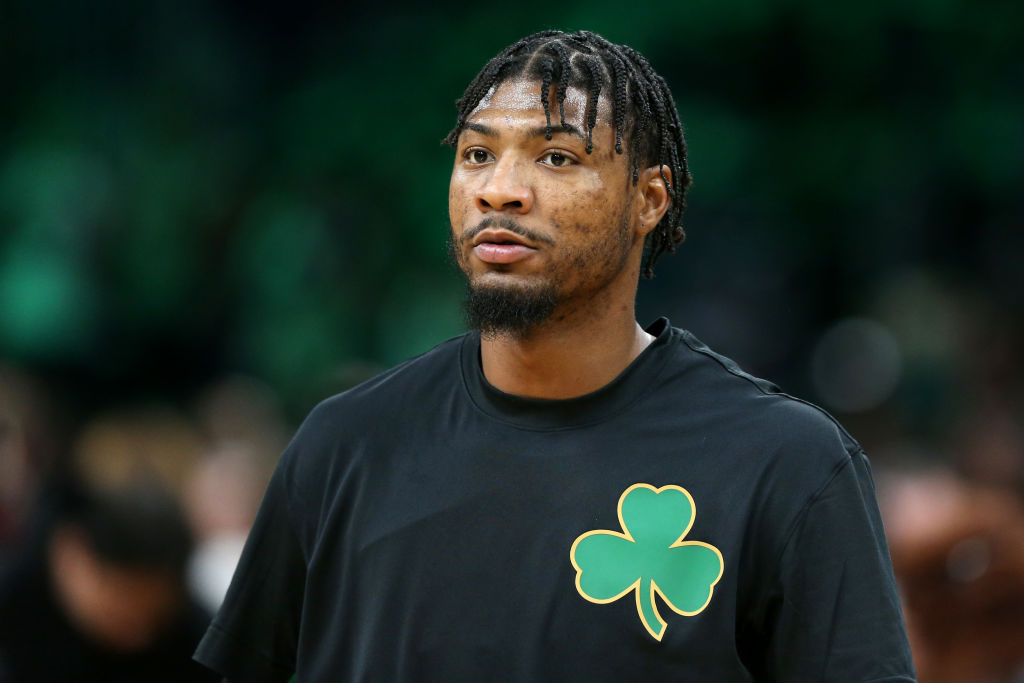 The start of Marcus Smart's career
Marcus Smart first reached national attention at Oklahoma State after being heavily sought after out of Marcus High School. As one of the leaders of the team alongside Markel Brown, Smart did a little bit of everything for the team thanks to his feisty spirit and Swiss army knife of skills on the basketball court. During his two years at Oklahoma State, Smart averaged nearly 17 points, five assists, six rebounds, and three steals a game. 
He might not have had the most polished game on the planet, but his skills and non-stop effort made him heavily sought after, but there were some concerns about Smart heading to the next chapter of his career. For example, during a 2014 game against Texas Tech, Smart got into an altercation with a fan that made national headlines and got him suspended three games. 
It later came out, however, that the fan, a superfan named Jeff Orr had been verbally harassing Smart and other players, with some even reporting that the fan had used a racial slur against Smart. This added some perspective to Smart's reputation. While he might be a loose cannon at times, he didn't go off the rails until a fan overstepped his boundaries.
Welcome to the NBA
Despite some concerns about Marcus Smart, his college career made him a hot prospect entering the 2014 NBA Draft, and the Celtics picked him with the sixth overall pick. Smart immediately became a fan favorite both as a bench player and a starter as he got his legs in the greatest basketball league in the world. Smart still struggled shooting, but his effort made him a nuisance to opponents and his defense helped him secure a place in the rotation. 
Since then, Smart has only improved on defense and continues bothering other teams — and occasionally the Celtics, too — all over the court. Thus far, in 2019, Smart is having one of his best seasons yet, averaging 12 points, five assists, three rebounds, and 1.4 steals per ball game, and his infectious leadership has helped the surging Celtics start as one of the best teams in the NBA.
This was quite the journey for a player who once thought that he may never play basketball again.
Smart's dumb decision
In 2017-18, Marcus Smart drew headlines and mockery after taking out his frustrations over a one-point loss to the Los Angeles Lakers on a picture frame in his hotel room.
The picture frame, unfortunately, was covered in glass which lodged into his hand and caused him to miss 11 games. It was a boneheaded move which unlike the one in college, had no real excuse. The move, however, was not entirely the joke that fans and media played it as. 
"To be honest, what the doctor told me as they're taking out this glass — I actually still have the glass somewhere saved, to remind me each and every day how blessed I am to still be playing," Smart told Zach Lowe of ESPN. "The doctor actually told me, like you said, an eighth of an inch away I probably might not be playing basketball again for the rest of my life. They said it would've torn everything in my hand."
This served as a wake-up call for Smart, who wanted to ensure that his career was not defined by boneheaded plays like this. Smart will always be himself, for better and worse, but instances like this don't just show how he can fly off the rails. Rather it shows how he can respond to these incidents with an insightfulness and self-awareness that still endears him to fans, players, and coaches alike.