Why Marcus Stroman Might be the Hottest Player on the MLB Trade Market
As baseball's trade deadline approaches, starting pitching is one area where many teams look for help. One of the best assets on the 2019 trade market is the Toronto Blue Jays Marcus Stroman. His name will definitely be on the minds of a lot of teams looking to bolster their rotations. But who will trade for Stroman?

Impressive 2019 numbers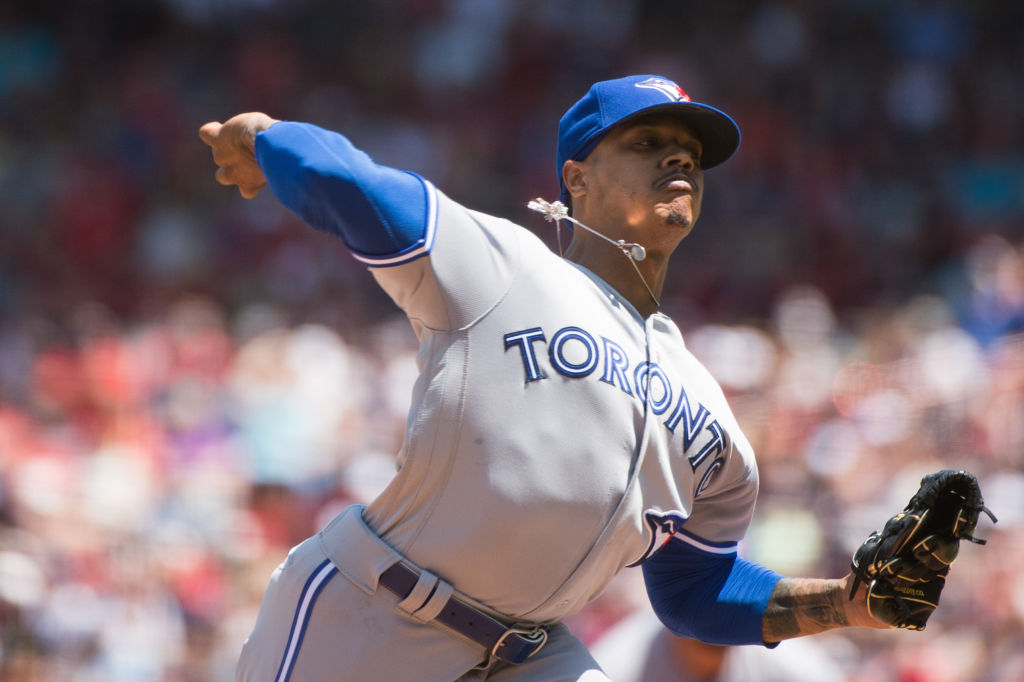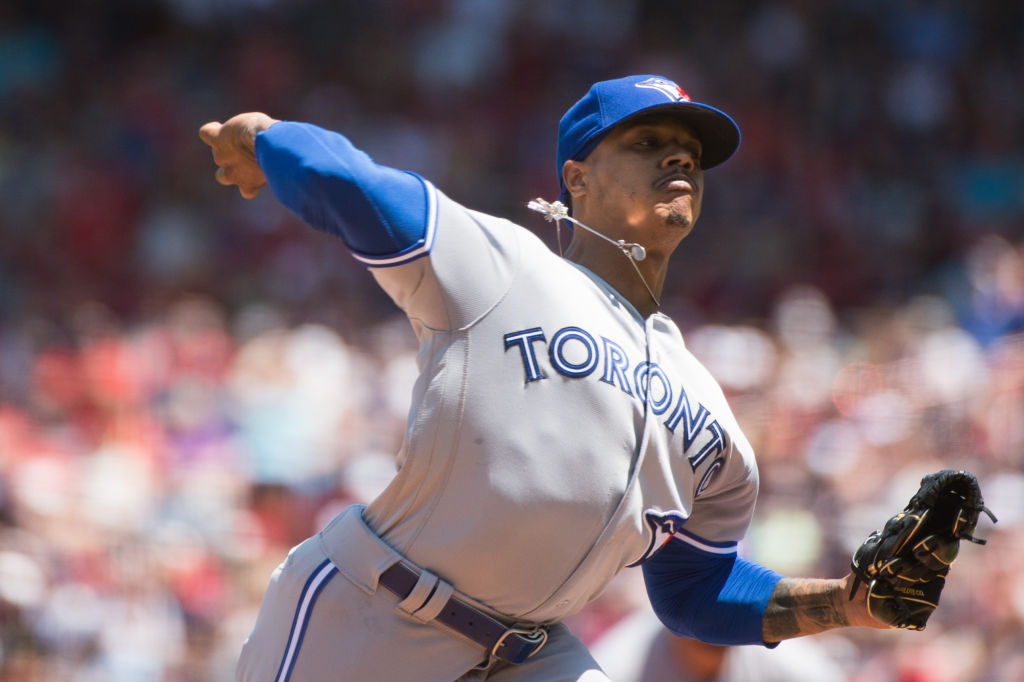 Pay no attention to his ugly 5-9 record; Stroman is having a fine season. Here are his numbers through the All-Star break:
3.18 ERA
81 strikeouts
37 earned runs allowed
ERA+ of 141
Wins Above Replacement (WAR) of 2.4
1.261 WHIP
Seven strikeouts per nine innings
Only 32 walks
Stroman's performance was strong enough to earn him a spot on the AL All-Star team.

Stroman's deceptively poor record is due to a struggling Blue Jays team failing to give him run support. The Jays only score four runs per start for him, tied for 16th worst in the league. Sitting at 34-57 and 24.5 games back of the division-leading Yankees, the Jays are likely thinking they won't be contending this season. They may not move Stroman, but if they make moves before the trade deadline, expect them to be in the seller category.

Dealing Marcus Stroman makes a lot of sense for Toronto. He has one arbitration season in 2020 before he hits free agency, so if the Blue Jays can unload him for prospects now rather than lose him for nothing, it may help bolster the minor league system. Plus, they can always resign him in free agency, provided the team he's traded to doesn't sign him to an extension.

Stroman will no doubt have multiple suitors on the market, and two make more sense than the rest: the Houston Astros and New York Yankees.

Why the Yankees may deal for him
The Yankees are having a great year. They're 57-31 at the break, 6.5 games ahead of second-place Tampa Bay. Despite numerous injuries, they've surged ahead of the pack.

If they do have a weakness, it's starting pitching. While Masahiro Tanaka and C.C. Sabathia have been reliable, and young Domingo German has surprised with his consistency, they have some issues to ponder:
Their ace, Luis Severino, has yet to pitch in 2019 due to injury. Even if he does pitch, Severino struggled in the second half and playoffs of 2018.
2018's trade deadline acquisition and eventual free agent signing JA Happ struggled to a 5.02 ERA in the first half.
James Paxton has been good but suffered a knee injury earlier this season.
After an embarrassing first-round loss to Boston last postseason, the Yankees are thinking of their October rotation. Adding a stud such as Stroman would ensure they don't have to over-rely on their stellar bullpen.

Why the Astros may deal for Marcus Stroman
Houston's rotation is what can only be described as top heavy. Justin Verlander is a future Hall of Famer in the middle of another Cy Young Award-winning type of year. Gerrit Cole and Wade Miley have also had fine seasons.

After that, it gets dicey. The next man up is Brad Peacock, who's spent time on the injured list. Colin McHugh provided eight starts before the All-Star break, but his ERA is a high 5.37.

In the postseason, they may be able to advance past the divisional series with a three-man rotation. But going up against a team like the Yankees, who may have four or five playoff-caliber starters ready to go, may spell trouble in the ALCS.

Plus, Verlander is the only starting pitcher the Astros have under contract for 2020. Trading for Stroman and resigning him in the offseason would be a great way to bolster next year's rotation.

Who will trade for Marcus Stroman?
While New York and Houston both seem like they could use a starter of Stroman's ability, it will probably come down to which team is the most desperate. For the Yankees, Stroman would be nice to have. The Astros, on the other hand? They need Stroman. The prediction is that they'll pull out all the stops to acquire the talented righty.