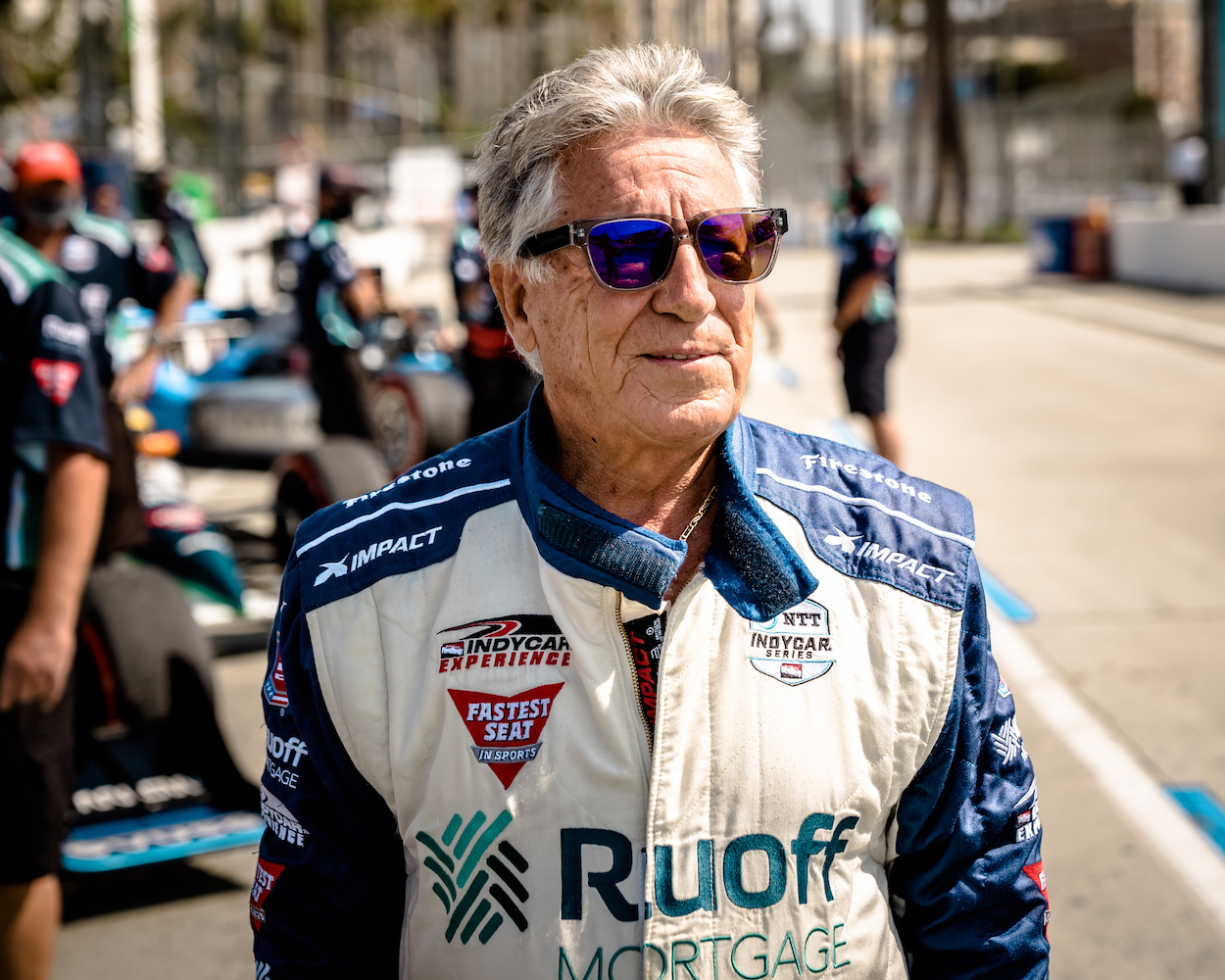 Mario Andretti Leaves ESPN Personality Speechless During Podcast With Unexpected News About 2022 Racing Plans
Mario Andretti left ESPN's Marty Smith speechless on his podcast when the host asked him about his racing plans in 2022.
Mario Andretti is undeniably one of the greatest drivers in motorsports history, with a career that included wins at the Daytona 500, the Indianapolis 500, and championships in Formula 1 and IndyCar. He concluded his legendary racing career more than two decades ago at the 2000 24 Hours of Le Mans. Or, did he?
This week Andretti appeared on a podcast with ESPN's Marty Smith and shocked the host with his response when asked if he wanted to have one more time behind the wheel.  
Mario Andretti is considered one of the greatest in motorsports history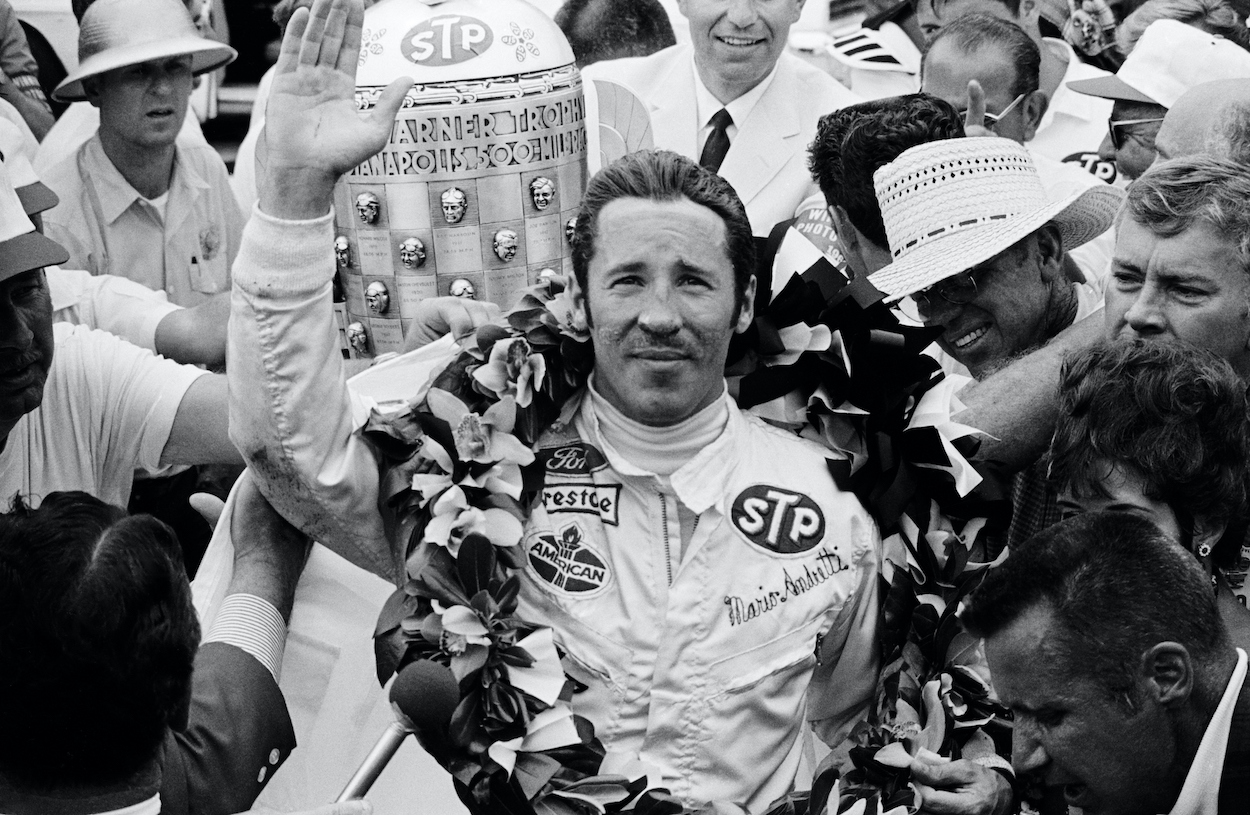 Mario Andretti's career numbers are staggering. And what makes them most impressive is that they're not limited to one discipline. Whenever Andretti strapped in behind the wheel — it didn't matter the series — there was a good chance his car would cross the finish line first.
It all started in the mid-1960s when Andretti captured a pair of back-to-back USAC Championships (later known as IndyCar) in 1965 and 1966, including nine wins. In 1967, he pulled off the improbable, crossing over into NASCAR and winning the Daytona 500 in his second attempt while racing in only select races in the series each year. 
Two years later, he won the Indianapolis 500 and his third USAC Championship title. Almost a decade later, in 1978, he won six races and the Formula 1 championship. He wasn't done yet.
In the 1980s, the IndyCar World Series was his playground. After finishing third overall in the standings during both the 1982 and 1983 seasons, he left no doubt about who was the best driver in 1984, winning six of the 16 races that year and capturing the crown.  
His last major career win came in 1995 when he teamed with Bob Wollek and Eric Helary to win the 24 Hours of Le Mans. He last raced competitively at Le Mans in 2000 and finished his career with an impressive 111 wins across all series. 
Mario Andretti leaves Marty Smith speechless
While Mario Andretti hasn't competed in more than 20 years, he's still connected to racing with his son Michael, who was a CART Series champion, and now a team owner, and his grandson Marco, who sat on the Indianapolis 500 pole in 2020. 
In addition, he remains one of motorsports' greatest ambassadors, regularly visiting with the media and appearing at various race venues. 
This week Andretti appeared as a guest on the Marty Smith Podcast on Outsider and talked racing. At one point, the host asked the 81-year-old what most listeners thought was an innocent question with an obvious answer. 
"What do you wish you could do one more time behind the wheel? If you got one more shot, what would it be?" Smith asked.
"I think it might happen this year, actually," Andretti responded, which left Smith speechless. "Stay tuned," the driver repeated multiple times.
"Wow! OK, there's a nice little tease from one of the greatest of all time, if not the greatest of all time," Smith managed to say. "So there's potential you might be back behind the wheel at some time in 2022? Fair?"
"That's fair," Andretti replied. 
"Wow! Alright," Smith said. "I dig it." 
Kyle Larson receives comparisons to Andretti's greatness in 2021
Last year, NASCAR Cup Series driver Kyle Larson had a racing season that drew many Mario Andretti-like comparisons, as he competed in different cars on different tracks against the best drivers and regularly found himself victorious. That crossover success caught the attention of many in the racing world, including one specific driver.
"It's not just about trying. 'OK, I'm going to give it a go.' "(It's) win. Win. You have got to win in somebody else's sandbox at their own game," Andretti told NBC Sports about Larson in September. "That's what gives you the ultimate satisfaction. That's why you do it. That's what drives you. You need it, that type of motivation. I can see his motivation is the thought process I was giving it."
Who knows? Maybe Andretti and Larson may find themselves on the same track, like an SRX race this year. Wherever Andretti decides to make his return, even if it's just an exhibition, it will be must-see TV.
Like Sportscasting on Facebook. Follow us on Twitter @sportscasting19.