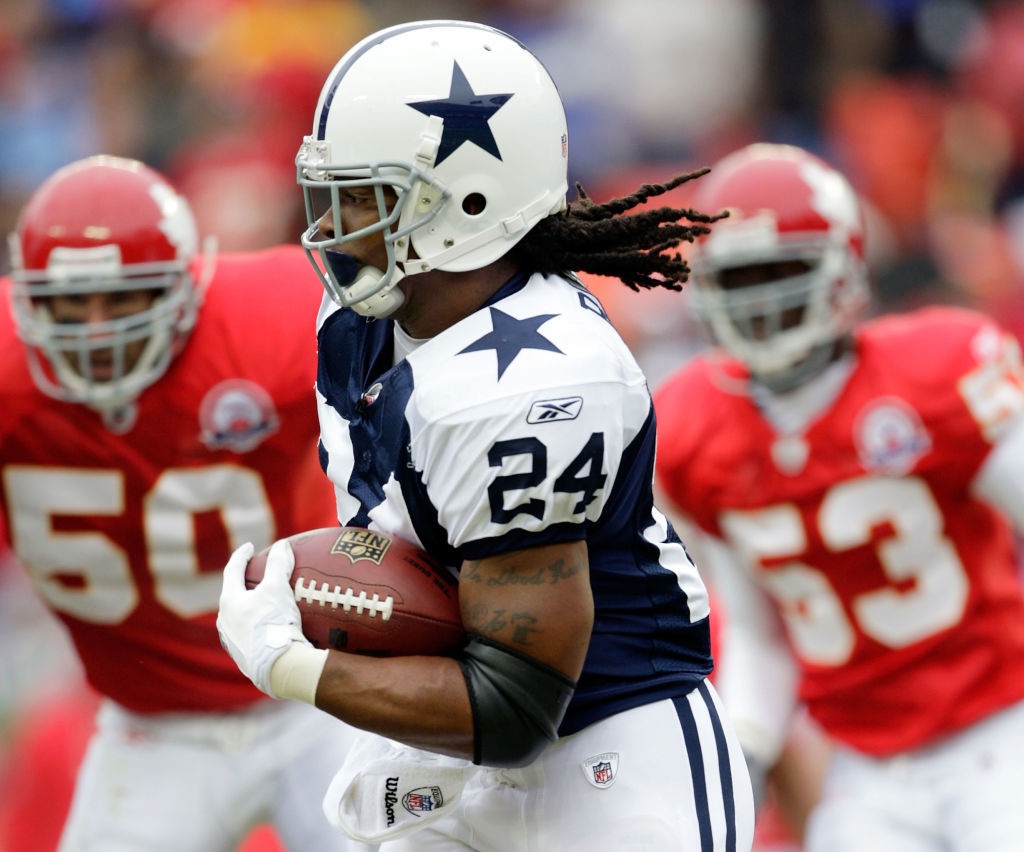 Marion Barber Earned $16 Million From the Cowboys but Has Run Into Retirement Troubles
Marion Barber was a bruising running back for the Dallas Cowboys. Since retiring in 2012, though, Barber has run into several legal issues.
The first thing one sees when typing "Marion Barber stats" into Google pulls up a mug shot.

That surely isn't the legacy the former Pro Bowl running back and explosive Cowboys back planned.
How did Barber go from a dangerous weapon in Tony Romo's early years to a forgotten player? Let's take a look.
Marion Barber was a key part of Tony Romo's Cowboys
Marion Barber played football with a simple approach: hit or get hit. That style turned him into one of the NFL's most fearsome goal-line running back players and a vital member of the Tony Romo-era Cowboys.
Barber didn't need to reach 1,000 yards in a season to impose his will. He might be one of the best running backs in recent NFL history who never topped 1,000 rushing yards in a season.
Marion Barber wasn't just a bruising back in the trenches, but he grew into an excellent all-purpose weapon.
"Marion the Barbarian" had over 1,000 yards from scrimmage every year from 2007-09 and showed tremendous ball control.
Barber only fumbled six times in his first three seasons and none in 2006.
Barber had a better career than people will remember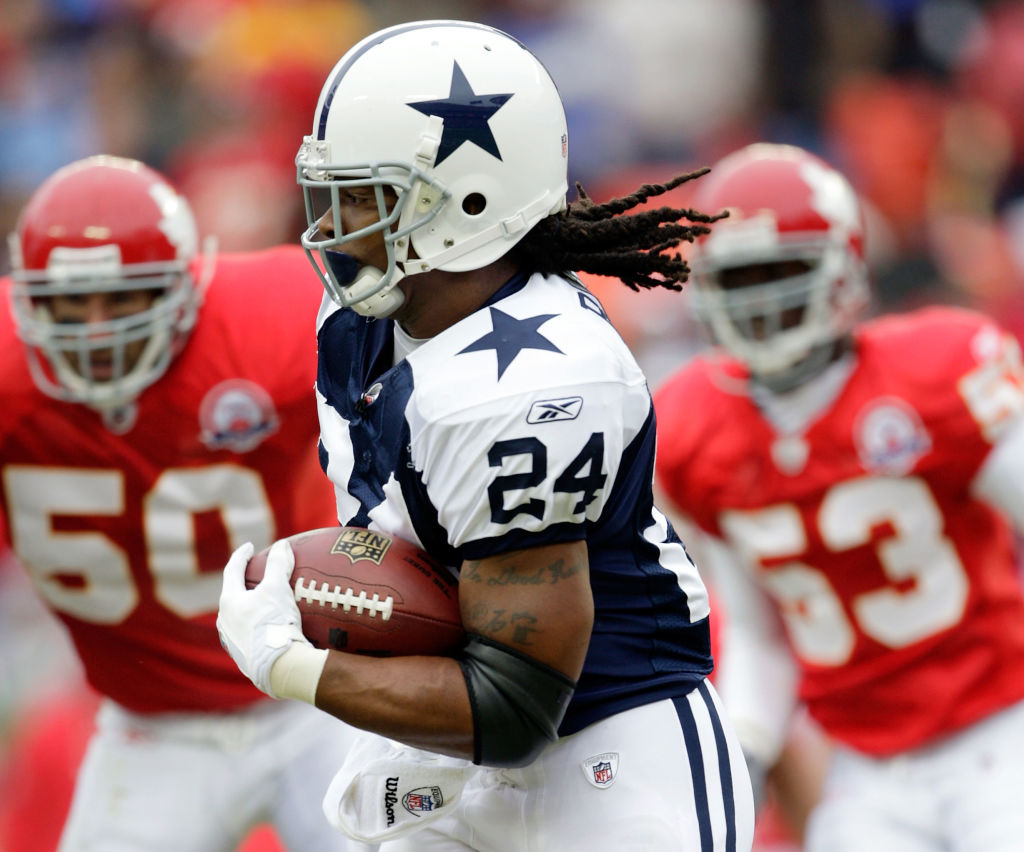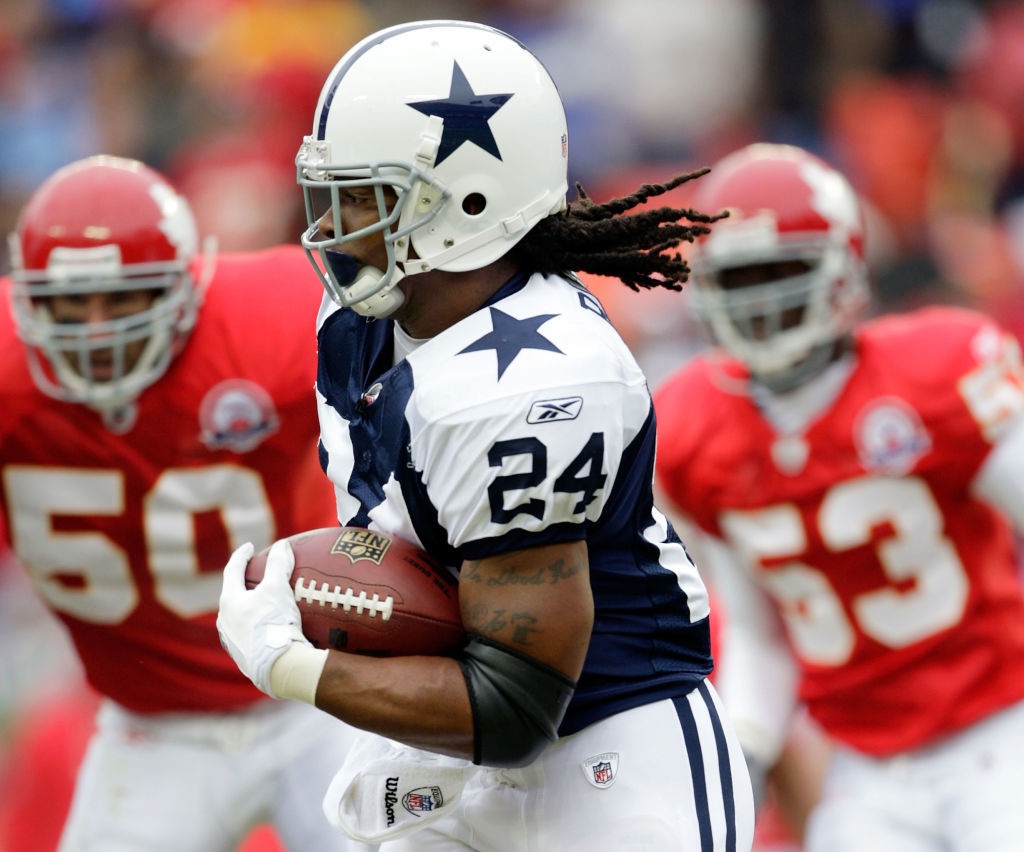 Marion Barber retired after the 2011 season with 4,780 yards, 53 rushing touchdowns, and a 4.1 yards-per-carry average to his name. He outperformed his value as a fourth-round pick.
Pro-Football-Reference uses a statistic known as approximate value to determine how valuable a player is.
The site also uses a form of the metric to find how valuable a player is with where they were selected in their respective draft.
Barber's 38 draft-adjusted AV was higher than several first-round picks, including Chargers linebacker Shawne Merriman (37) and ex-Dolphin running back Ronnie Brown (36).
Marion Barber has had numerous legal issues since he retired
Marion Barber retired with over $16 million in career earnings, according to Spotrac, and played his final NFL down at 28 years old.
Unfortunately, Barber has dealt with numerous legal issues in retirement. Texas police arrested Barber in June 2014 and held him for "mental detention and observation," according to TMZ.
Barber was also arrested in October 2019 on "two counts of misdemeanor counts of criminal mischief that stemmed from a July 2018 incident, according to the Dallas Morning News.
Police in Prosper, Texas, arrested Barber because he damaged two women's vehicles in 2018. A police affidavit said Barber also was evicted from his apartment in 2018.

It has been over 15 years since Marion Barber's stellar days at Minnesota. He's nearly a full decade removed from his last NFL game.
Hopefully, Barber can get help and find a way to make the 2020s more productive and safer than the 2010s were for him.