Mark Cuban Admitted the Dallas Mavericks Coveted Luka Doncic Even Before the Trae Young Swap Came to Fruition
The trade between the Dallas Mavericks and Atlanta Hawks that saw Dallas move up to grab Luka Doncic and Atlanta slide back to select Trae Young is one of the most important trades in recent memory. It will be even more important over the next decade as Doncic continues what is quickly becoming the trajectory of an all-time great and Young continues to develop into an MVP candidate himself.
However, Mavericks governor Mark Cuban has admitted that it was his goal to land Doncic all along, even before the pick swap became a possibility.
It was a trade that worked out for both sides. The 22-year-old Slovenian, though, already has a top-five finish in the MVP voting to his name. Young is becoming a great player in his own right, but Cuban and the Mavs were correct to covet Doncic over the former Oklahoma Sooner.
Cuban and the Mavericks swapped picks with Atlanta for the right to select Doncic
Dallas sent the No. 5 overall pick in the 2018 draft and a protected 2019 first-round pick to the Hawks for the third overall pick, which Cuban and Co. used to select Doncic.
That 2019 first-rounder Atlanta received ended up being No. 10 overall, which the team used to take Duke forward Cam Reddish. The Mavericks got Doncic, but by no means was it a one-sided deal. Young made the All-Rookie team in 2018-19 and was an All-Star last season. He led the Hawks to the Eastern Conference Finals in 2021 before losing to the eventual NBA champion Milwaukee Bucks.
Reddish has averaged double-digit points in each of his first two NBA seasons and has started a total of 55 regular-season games. He returned from injury to play four games against Milwaukee in the playoffs and averaged 12.8 points per game, shooting 64.3% from three off the bench in the series. He was a standout 3-and-D player against the Bucks as the 6-foot-8 wing also averaged 1.5 steals per game.
But Dallas got Doncic.
Mark Cuban knew Luka Doncic was the best player in the draft before the Atlanta trade came about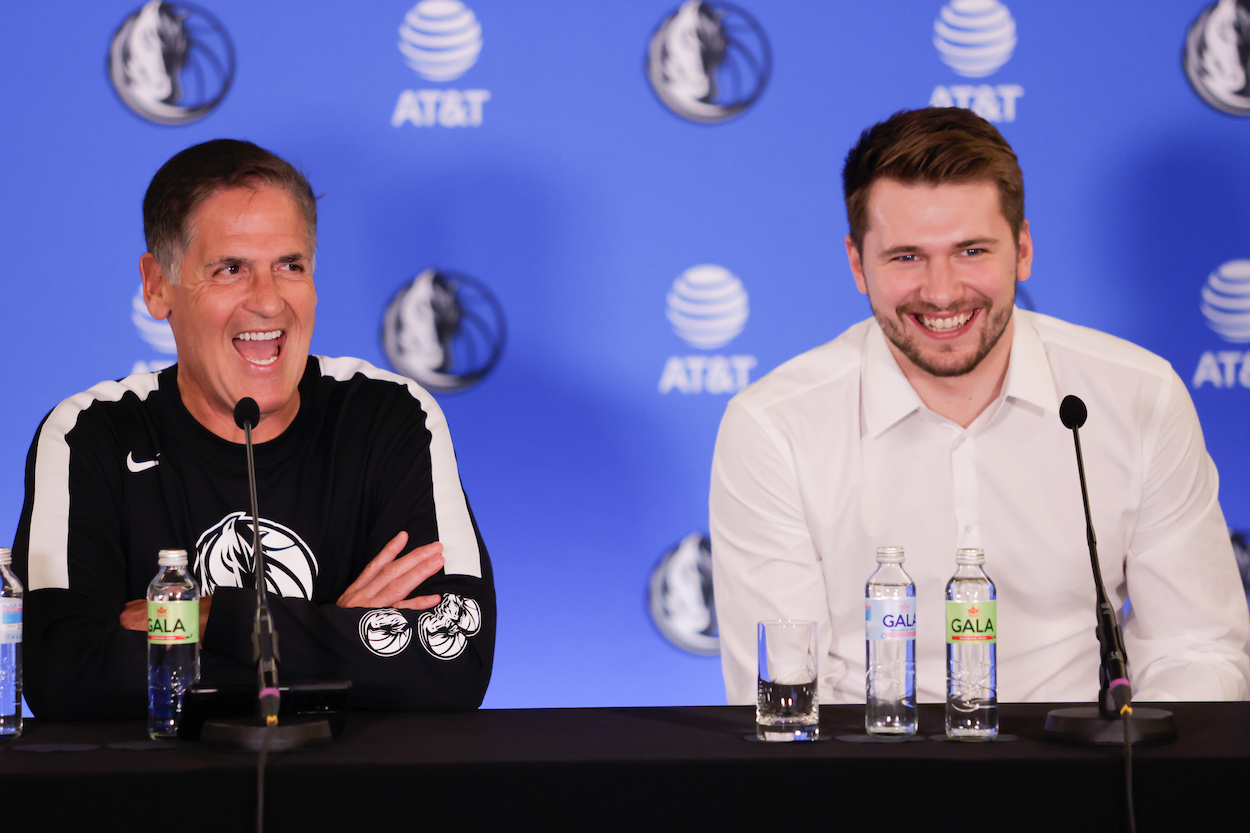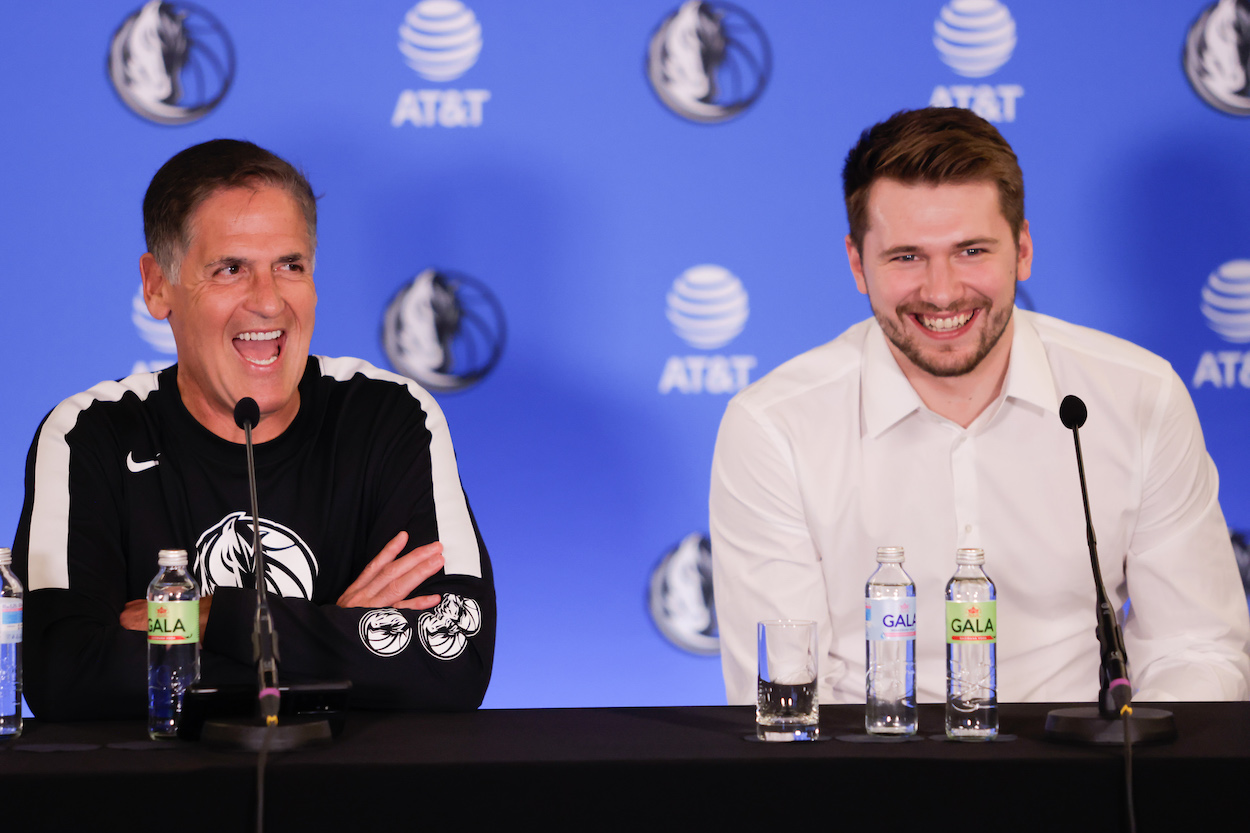 In an interview on the Scoop B Radio podcast, Cuban said Dallas was trying to trade up to land the 6-foot-7 point guard all along before he found out Atlanta wanted Young:
"We had the fifth pick and we were hoping that Luka would fall that far, but it was unlikely. … So we kept on trying to trade up, whether it was first, second, third, we didn't know whether he'd get to four or not. So we just started talking trades, and once we heard Atlanta liked Trae Young the best, it just came down to, 'OK, can we work out a deal?'"

Mark Cuban on the process of landing Luka Doncic in the 2018 NBA Draft
The diminutive one-and-done point guard was a legitimate top-five pick heading into that year's draft. At the time, the perceived gap between him and Doncic was negligible.
But Cuban and the Mavericks saw the same thing Doncic lovers everywhere saw when the 19-year-old was heading stateside for the first time. He was the most talented and decorated teenage international prospect ever to enter the league. According to SI.com, he won a championship and was named Euroleague MVP with Real Madrid and led his country to a Eurobasket championship against NBA players.
The playmaker had all the skills and swagger needed to make an impact in the league, and he did it immediately.
Young is also a superstar, but Cuban and Dallas were right about Doncic
The two-time All-Star has exceeded even the highest of expectations. Doncic has dragged the Mavericks to the playoffs the past two seasons and has twice been named to an All-NBA team in his first three years.
He has a career stat line of 25.7 points, 8.4 rebounds, and 7.7 assists per game. He's shone brightest when it's mattered most, upping those totals to 33.5 points, 8.8 rebounds, and 9.5 assists in 13 career playoff games.
If he continues the way he's started, it's not remotely hyperbolic to say Dallas's franchise centerpiece is on course to become one of the greatest NBA players of all time. Atlanta's own point guard was worthy of a top-five pick as well, but Cuban and the Mavericks were right to covet Doncic from the start.
All statistics courtesy of Basketball Reference.
RELATED: The Ben Simmons Saga Continues as a 'Small-Market' Mystery Team Is Now After the Young Star