Mark Cuban Has Paid Over $3 Million in NBA Fines in His Battle Against NBA Officiating
Not all NBA team owners are as outspoken as the owner of the Dallas Mavericks. Mark Cuban's words and actions have gotten him a long list of fines from the NBA during his more than 20 years as an owner. Let's look at his time with the team and all those fines, which total over a shocking $3 million.
Mark Cuban buys the Dallas Mavericks
RELATED: Luka Doncic Reveals the Hilarious Way He Learned Who Mark Cuban Is
Cuban is a very hands-on owner and prefers sitting in courtside seats rather than in a luxury box. He also travels to the team's away games as well, according to ClutchPoints. The 62-year-old billionaire and Shark Tank investor likes t-shirts and hoodies and is known for being eccentric. He also isn't shy about voicing his concerns over what he sees as unfair officiating, which gets him in frequent trouble with the NBA.
Cuban became a billionaire by founding and selling MicroSolutions, a software company, and Audionet, an online radio company later renamed Broadcast.com. In 1999, he sold Audionet to Yahoo for $5.7 billion and then sold his remaining shares for $1.7 billion. He was then well-positioned to buy the Dallas Mavericks in 2000 for $285 million. Today, the team is worth closer to $2.25 billion.
Cuban's style definitely isn't to everyone's taste, but the team quickly improved from one of the worst to one that won the championship in 2011. The team also developed a toxic workplace culture that was exposed by Sports Illustrated in 2018.
Cuban's accumulation of fines
RELATED: Mark Cuban: Steve Nash Leaving the Mavs Led to the Porzingis Trade
Cuban racked up at least $3,115,000 in fines between 2000 and early 2020, according to sports reporter Marc Stein. However, the NBA doesn't announce all fines publicly, so that total could be even higher. Cuban is now the most fined person in the NBA's history. The fines do not make Cuban remorseful though, and his outbursts have continued.
He started collecting fines pretty much right away after he bought a majority stake with the team. In November 2000, during just his first season as owner, he received three fines over eight days. All three were for criticizing or confronting game referees.
He collected another four fines during 2001, ranging up to $250,000, a record at the time. In addition to his altercations with referees, Cuban also ordered a replay on the Jumbotron, sat on the baseline, and tried to break up a fight on the court. His actions also earned him several game suspensions. Comments in 2002 earned him a $500,000 fine.
After a break of several years, he collected two more fines in 2006. Two more fines showed up in 2009 and 2010. In 2013, Cuban was fined for criticisms of officiating that he posted to Twitter. In 2014, he was fined again for confronting officials.
His biggest fine of $600,000 was in 2018 for statements made during a podcast where he suggested the Mavericks should lose the rest of their season. Cuban's most recent fine was for $500,000 in March of 2020 for going onto the court twice during a game and for comments later made on Twitter. To his credit, Cuban says he makes a donation to a charity in the amount of each fine.
Mark Cuban's net worth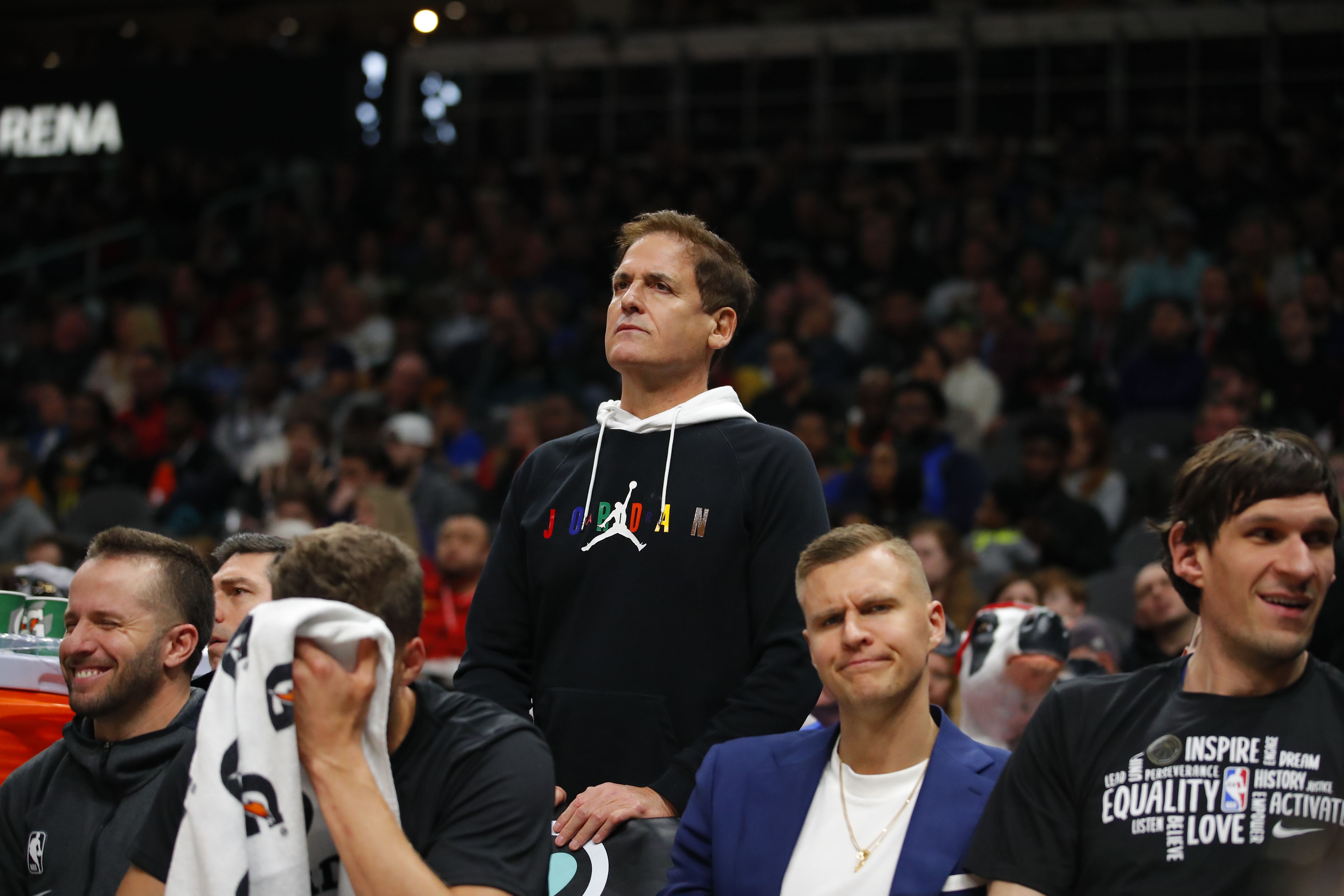 In the end, Cuban's fines are just a tiny percentage of his enormous wealth. With a net worth of $4.3 billion, the total fines are just .07% of his total fortune. Like it or not, Cuban's overly enthusiastic style keeps him engaged with the game and earns him many fines from the league. It's a good thing he's wealthy enough to absorb the sizable fines he's collected over the past 20 years.