Mark Cuban Is Proud of His Fines Despite Inciting 'Minimal' Changes to NBA Officiating: 'I Gotta Protect Our Guys'
Let's face it. Athletes, coaches, and owners get fined all of the time. Why? They do and say things they shouldn't. It seems to be a part of the game. In the NBA, Mavericks owner Mark Cuban has certainly seen his fair share of fines. Cuban, who invested in the Dallas team in 2000, has received more individual fines and a sum total higher than any other NBA team owner.
Cuban has amassed between $2.24 million and $3.115 million in fines (or even more, depending on who you ask). He is the most fined individual be it owner, player, or coach, in the history of the NBA. And Cuban doesn't seem to care.
Cuban's investment in the Mavericks
In January 2000, the then 41-year-old billionaire spent $285 million for a majority stake in the Mavericks. It wasn't meant to be an investment, but Cuban did it, he said, "Because I love basketball." As reported by CNBC. "I am just a huge Mavericks fan," the Pittsburgh native added.
While it may not have been intended to be an investment, the team is now valued at an estimated $2.3 billion. He did spend more than his initial purchase from businessman Ross Perot. Right after the deal, Cuban installed DVD players and TVs for each player in the locker room, and he dropped $36 million on a Boeing 757 for the team.
What's with all of Mark Cuban's fines?
What also started immediately was Cuban's fine tally. In November 2000, he netted three fines right off the bat. He saw an additional four fines later that season. In April, he not only had to cough up $100,000 but was also barred for a game for making a derogatory gesture to officials, according to ClutchPoints. 
Following those seven fines in the 2000-01 season, the balance of Cuban's fines have been more spread out through the years that have followed.
Cuban's fines are of no embarrassment
Rather than sitting in an owner's box perched above the action, Cuban is usually found sitting courtside, alongside the team. He says he is proud of his fines. "I am a partner in the NBA and I have to protect our guys," he said in a September YouTube interview for Men's Health. Cuban's fines, for the most part, have come from disagreements with officiates.
"One of the things we have to improve on, in our business," he said, "is officiating. And while other people think it is taboo to talk about it, I obviously don't. I think there is a lot of room for improvement. The change has been minimal, at best," he said, "and we still have a long way to go. But, I'm not going to quit."
Half of the fines collected by the NBA go to NBA Cares community partners. The other half goes to the National Basketball Players Association Foundation, according to CNN. But, Cuban takes it even further, he donates an equal amount to charity, he said. 
Costs of those expensive NBA fines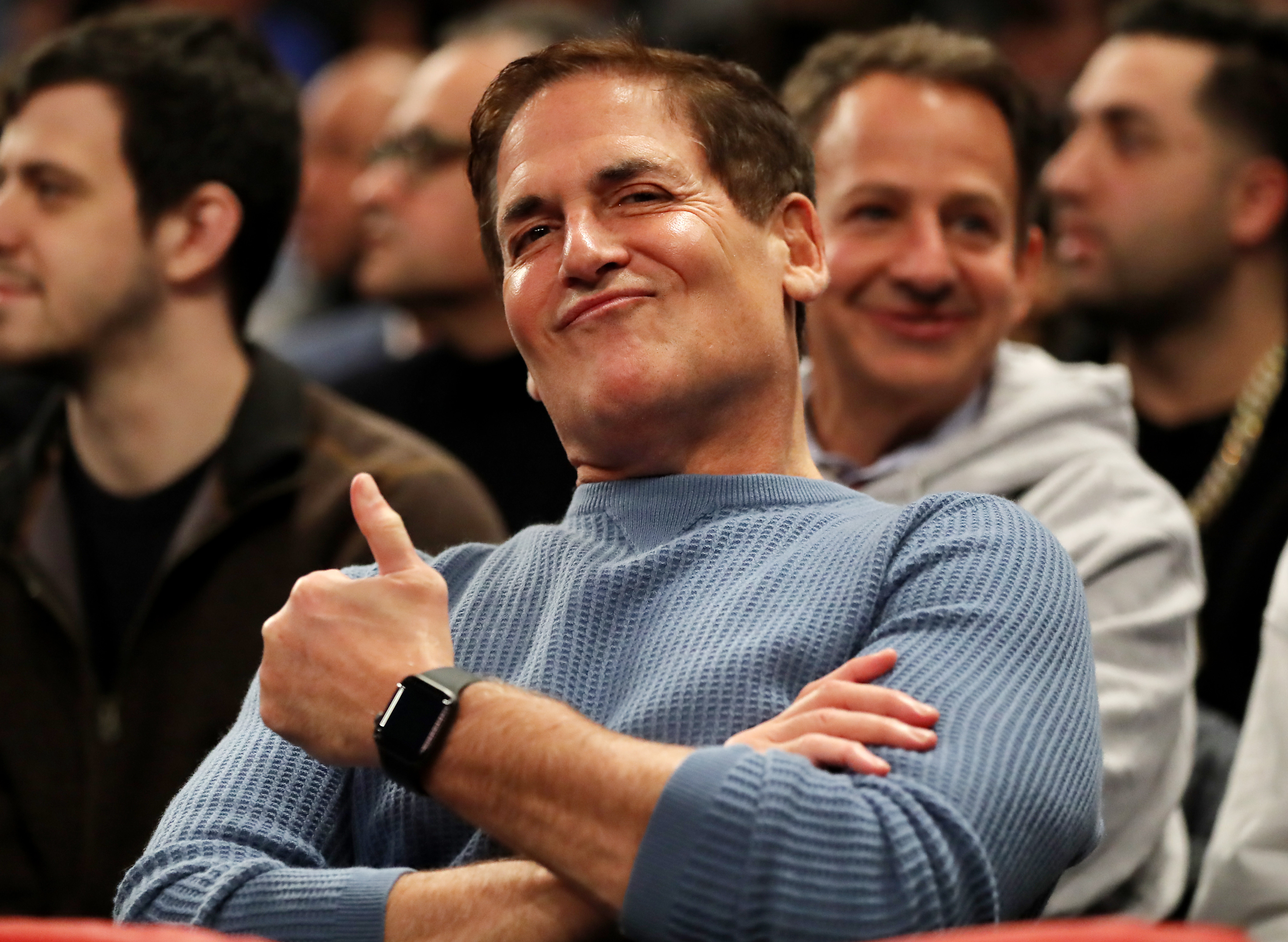 In January 2013, Cuban used Twitter to file a grievance: "I'm sorry NBA fans, I've tried for 13 years to fix officiating in this league and I failed miserably. Any suggestions? I need help." He was fined $50,000 for the tweet.
Cuban's largest fine to date came for "public statements detrimental to the NBA" during a podcast. He was fined $600,000 for admitting the Mavericks' poor game and suggesting that "losing is our best option" at the time. Cuban is not alone at forking out the dough. Forward Rasheed Wallace "rang up a solid eight fines for $205,000 during the 2003 to April 2013 period" for his disagreements with officials. 
However, the largest individual fine ever went to Clippers owner Donald Sterling in 2014. Caught on a recording revealing racist comments, Sterling was banned from the league for life and fined the maximum allowed by the NBA constitution at the time, $2.5 million, according to FanBuzz.