Mark Jackson Sticks His Neck Out With Tremendously Bold and Premature Claim About Luka Doncic Just 3 Seasons Into His NBA Career
Dallas Mavericks star Luka Doncic is wasting little time taking the NBA by storm and, at 22 years old, staking his claim as one of the best players in the league. However, former All-Star point guard and current ESPN analyst Mark Jackson isn't thinking about Doncic's standing in a contemporary sense.
Jackson had an incredibly bold take on Doncic's place in basketball history despite the Slovenian star playing just three seasons in the NBA. It's also a premature assertion and one that, really, isn't fair to Doncic, who (hopefully) has well over a decade to add to his legacy.
Mark Jackson said Luka Doncic is already one of the 75 best players in NBA history
The 2021-22 season marks the 75th campaign in NBA history, and the league is honoring the anniversary by assembling a list of the 75 greatest players of all time. Mark Jackson thinks Luka Doncic deserves to be on that list.
Jackson told Shannon Sharpe on the Club Shay Shay podcast that he believes Doncic could garner recognition from media members voting on the list. The top assist man also said he would pencil Doncic in if he had a vote. He also referred to the Top 50 list created by the NBA during All-Star Weekend in 1997.
Jackson went on to list Doncic's qualities and noted how former Mavericks head coach Rick Carlisle compared Luka to Boston Celtics legend Larry Bird.
Nobody is questioning Doncic's talent. He has been named All-NBA First Team in consecutive seasons and could well be the face of the league in the very near future. But is it fair to put the youngster on a pedestal when he still has so much of his career ahead of him?
Making comparisons
Perhaps the best basis for comparison when looking at Luka Doncic's legacy in the context of NBA 75 is Hall of Fame center Shaquille O'Neal.
Shaq was just four seasons into his NBA career when he was voted one of the 50 greatest players in NBA history. While O'Neal made four All-Star teams and three All-NBA teams in that span, the voters guessed at his sustained excellence and eventual place as perhaps the most dominant force in basketball.
Well, those voters very clearly guessed right as far as O'Neal is concerned. So, what's to prevent the modern media from putting Doncic on the list?
Luka has truly been a revelation. His ability to take over games with his scoring and playmaking is remarkable, while his flair for the dramatic is impressive for a player of his age.
But even if Doncic is as talented as most who have come through the league, it would be disrespectful to other legends to include a 22-year-old on the list when he is still green regarding NBA experience.
The Mavs star still has more to prove. Being included on the NBA 75 is probably the least of Doncic's worries at this stage. He likely has loftier goals.
Doncic likely has higher aspirations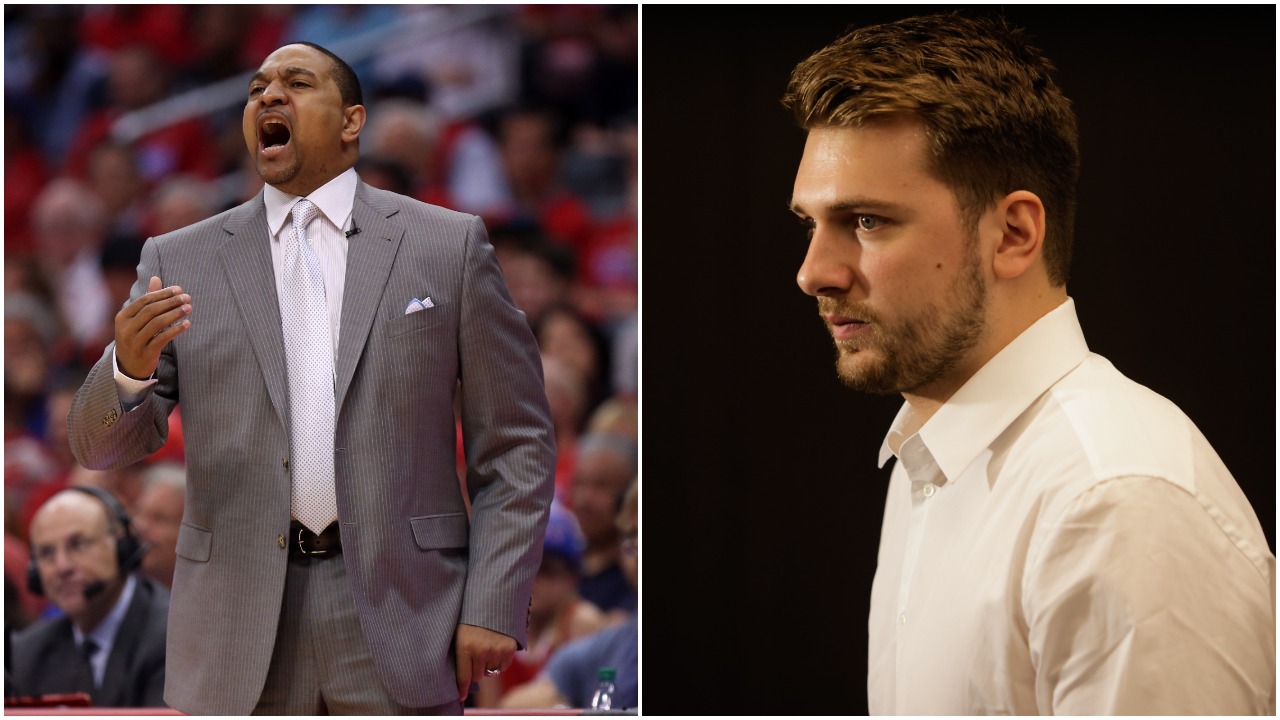 While being named one of the 75 best players just three seasons into his NBA career would be a nice honor for Doncic, his ceiling is much higher.
Considering all Luka has already accomplished, he is on a trajectory to be mentioned in the same breath as some of the very greatest players ever. Think more LeBron James and Kobe Bryant rather than (respectfully) Bob McAdoo and Alex English.
If Doncic remains healthy, there's little doubt his name will be up there with the very best ever to take the hardwood. For now, though, Mark Jackson and others should continue to appreciate his talent and see how he improves instead of arbitrarily lumping him in with the best players of all time so early in his career.
RELATED: John Wall For Kristaps Porzingis Is the Risky Trade the Dallas Mavericks Must Make to Become NBA Title Contenders