Mark Schlereth Overcame Dyslexia to Win Three Super Bowls
Mark Schlereth is currently known to many NFL fans as a popular sportscaster and analyst.
Before that was ever a dream, and before he ever became a Super Bowl-winning offensive lineman for Mike Shanahan's Denver Broncos, Schlereth had personal demons he needed to overcome.
Here's how Mark Schlereth crushed dyslexia the same way he later did opposing linemen when he played for the Denver Broncos.
Mark Schlereth had a lengthy NFL career
RELATED: Broncos RB Melvin Gordon Really, Really Hates the LA Chargers
Mark "Stink" Schlereth has fought adversity throughout his life. Growing up in Alaska meant he didn't receive much attention from big-name college football programs.
Iowa, then a Division I-AA/FCS school, and Hawaii were the only schools to offer him scholarships; Schlereth traded Anchorage for Moscow, Idaho.
Schlereth impressed with the Vandals and entered the NFL as a 10th-round pick of the Washington Redskins in 1989. He made a Pro Bowl and won a Super Bowl in his six years with the Redskins.
In 1995, Schlereth signed with the Denver Broncos, which is where he fully established his football legacy. Blocking for John Elway, Schlereth won two rings with the Broncos and later earned a spot on the Broncos' 50th Anniversary Team in 2009.
Schlereth struggled with dyslexia growing up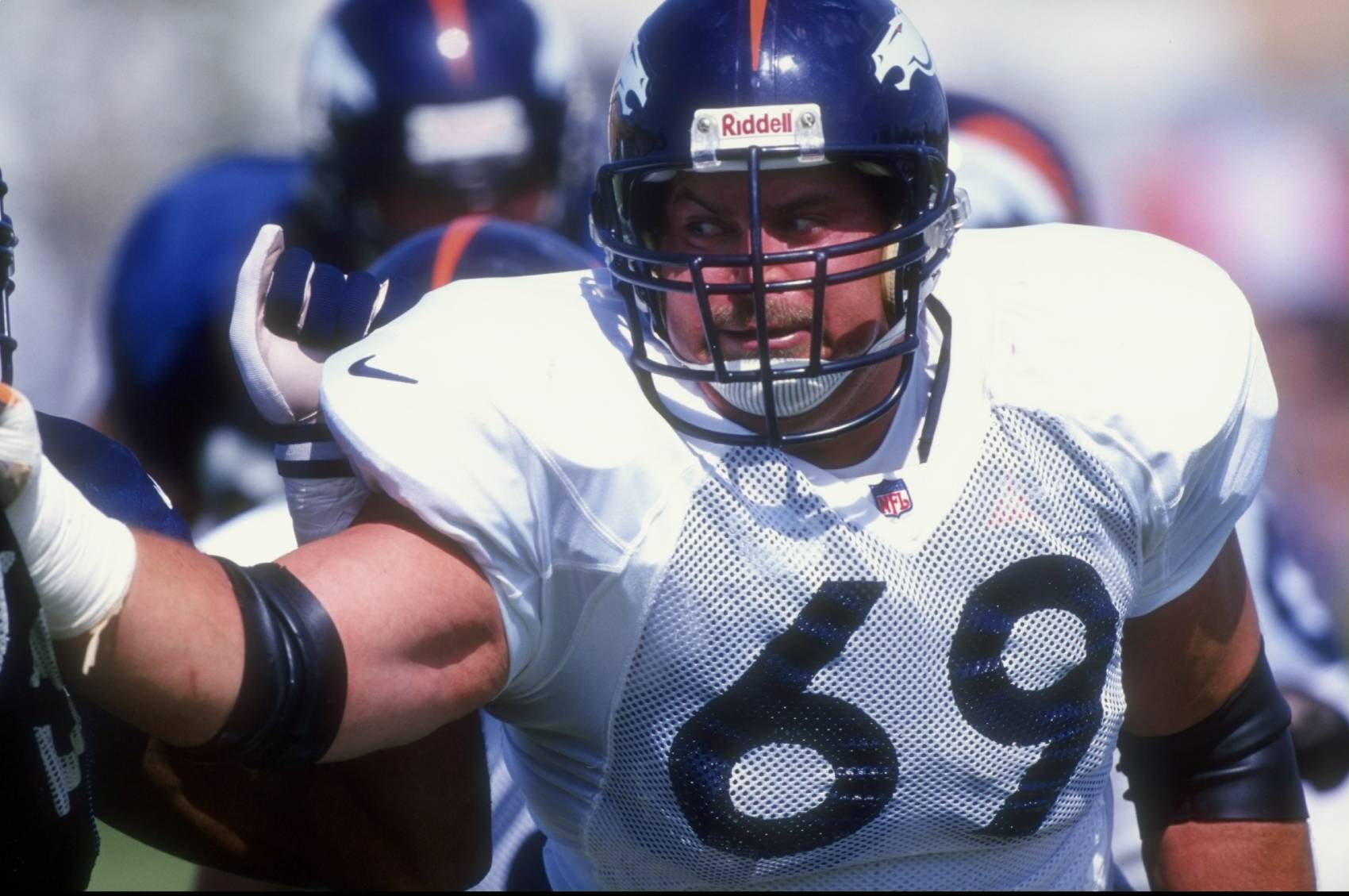 RELATED: How Life After the NFL Forced Terry Bradshaw to Face Both His Mental Illness and Learning Disability
The man who eventually grew into a 6-foot-3, nearly 300-pound offensive lineman had a bigger problem than trench fights growing up.
Mark Schlereth struggled with dyslexia growing up. In a 1999 interview at the Super Bowl, Schlereth said he didn't learn to read until he was in the 7th grade.
Schlereth said he had no self-confidence "when I came to school," according to the Chicago Tribune.
"When you don't learn to read until you're in the 7th grade, you hide a lot of things. What it ended up doing for me was it made me have to learn through different avenues, by listening, by watching people, by developing common sense."
Schlereth wasn't the only Broncos player at the time who'd battled dyslexia. Defensive end Neil Smith wasn't diagnosed with the disorder until he was in third grade.
Smith wrote a book, Yes I Can! Struggles from Childhood to the NFL, which released during the 1998 season.
Mark Schlereth never let dyslexia slow him down
RELATED: Hall of Fame Running Back Terrell Davis Liked the Product, Bought the Company
In that same pre-Super Bowl interview, Mark Schlereth reflected on how he used the disability to his advantage.
Schlereth said dyslexia "helped mold me into a great athlete" because he took out his aggressiveness on kids who made fun of him in sports.
The aggressiveness certainly paid off down the road. Schlereth became a Pro Bowl offensive lineman, three-time Super Bowl champion, and father of a first-round pick in the MLB draft.
Schlereth's son, Daniel, totaled a 5-6 record and 4.35 ERA in 94 career games. He pitched professionally from 2008-19 and spent part of last year with the Sugar Land Skeeters, an independent league team.
When Mark Schlereth retired, he became a popular analyst on ESPN and later, Fox. He's made plenty of money along the way and never let a learning disorder keep him from thriving.