Marlin Briscoe Is the Most Important NFL Player You've Never Heard Of
Marlin Briscoe is one of the most important figures in NFL history. But most football fans don't know his story. Briscoe paved the way for every black quarterback who came after him, even as the league forced him to switch positions due to racism. He played well in his new position and helped his community after he retired. Briscoe suffered issues later on, but he remains an athlete worth acknowledging in the sport's record books.
Marlin Briscoe fought for a chance at QB
Black quarterbacks have always struggled for opportunities in the NFL. Despite what Vic Fangio might think, race has always played a role in football. Stereotypes about the intelligence of black people conditioned GMs and owners that a "leader of men" has a specific face. Progress has come frustratingly slowly.
Doug Williams became the first black QB to both be selected in the first player of the NFL Draft and start for a Super Bowl winner. But those milestones only occurred in 1978 and 1988, respectively.
Only now does there seem to be a sea of change as the league opens its mind to the capability of nonwhite QBs. Considering the scorn Lamar Jackson receives even after an MVP season, it's clear more work must be done.
It's hard to imagine players who aren't Patrick Mahomes getting a chance now, let alone in bygone eras where racial issues were discussed with even less nuance than they are in 2020. But a man named Marlin Briscoe first broke ground back in 1968, reports The Undefeated.
Briscoe starred at quarterback for Omaha University. But his feats did little to convince the NFL or AFL that he was worth trusting under center. The Broncos drafted him in the 14th round of the 1968 draft. But Denver planned on converting him into a cornerback.
Briscoe refused to let that down. He told Denver he would only sign a contract if he received a tryout at quarterback at the start of training camp. The Broncos agreed, only to give him the fewest reps of any player and play him on defense anyway.
Briscoe had to wait for his chance. Denver lost their first three games of the season. Set to lose another, they trailed the Boston Patriots in the fourth quarter. Briscoe entered the game and nearly led the team to a comeback victory. He was now too good to ignore.
Briscoe started in five games and played in another six. He passed for 1,589 yards with 14 touchdowns — the latter is a Bronco rookie record — and ran for 308 yards and three touchdowns. He also finished second in voting for the AFL Rookie of the Year.
Proud of his historic achievement, Briscoe returned to his native Omaha to complete his degree. He was unaware that his time in Denver was over.
A change of position couldn't dim his talent
The Broncos had their quarterback of the future and his name was… Pete Liske. Denver replaced Briscoe while he was out of town and never gave him a straight reason for the change. Briscoe, speaking in an interview with ESPN's The Undefeated, suspects the call came from the stands:
"Later, I heard there was some talk about fans being upset and not going to the games," he said. "I just wanted to get out of there."
Briscoe negotiated for a release, assuming he'd easily find another team. That didn't happen as every NFL team suddenly decided that having a talented quarterback wasn't actually that valuable all of a sudden. (Sound familiar?)
He eventually signed with the Buffalo Bills, a team that included James "Shack" Harris, the first black quarterback to start and win a playoff game, on the roster, and moved him to wide receiver. He excelled in his new role. Briscoe led Buffalo in touchdown catches in each of his three seasons with the team and in receptions twice. In 1970, he joined the All-Conference first team and All-Pro second team.
Briscoe was then traded to the Miami Dolphins in 1971, where he won two Super Bowl championships. After stints with the San Diego Chargers, Detroit Lions, and the New England Patriots, Briscoe retired in 1976, frustrated with his lot in life, but proud of what of the standard he set.
Briscoe moved the goalposts for future generations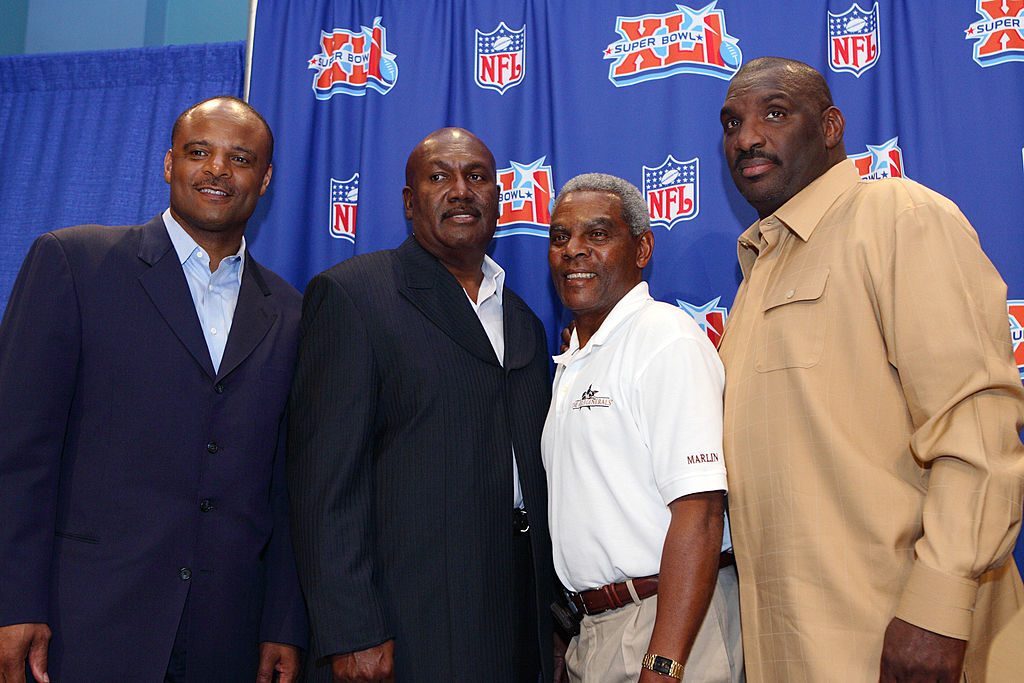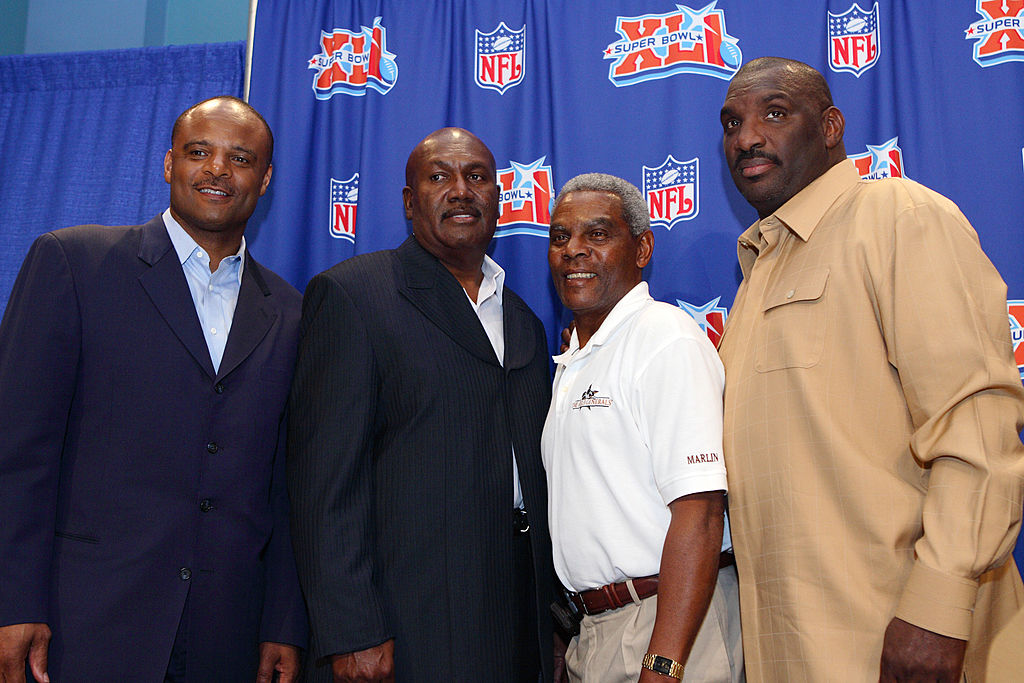 Briscoe's career is worthy of praise, details The Undefeated, even if he spent most of it playing the wrong position. It speaks poorly of every NFL team that Briscoe never got a second stint as a quarterback even after showing his skills could translate to the pros.
Even though the league clearly wronged him, his breakthrough made life a little easier for every black quarterback who followed. Change doesn't happen overnight, and the first step is always the most difficult. Briscoe's existence undoubtedly inspired and emboldened black quarterbacks to continue pushing to live out their dreams.
After losing his way for a few years post-retirement — he twice went to jail for cocaine possession and was homeless for a period of time — Briscoe continued to help younger generations by being a director of a Long Beach Boys and Girls Club and volunteering as a high school football coach. He is now secure in his position as one of the NFL's true pioneers:
"What happened made me angry," Briscoe said. "I proved I could do it and it didn't matter. They took it away from me anyway. But I wasn't going to give up and just walk away.

"I was a product of the '60s. Back then, you knew you had to be three times better to just have the chance to compete with white people. Yeah, it didn't work out for me. But I feel what I did helped the guys who came after me. And I'll always be proud of that."