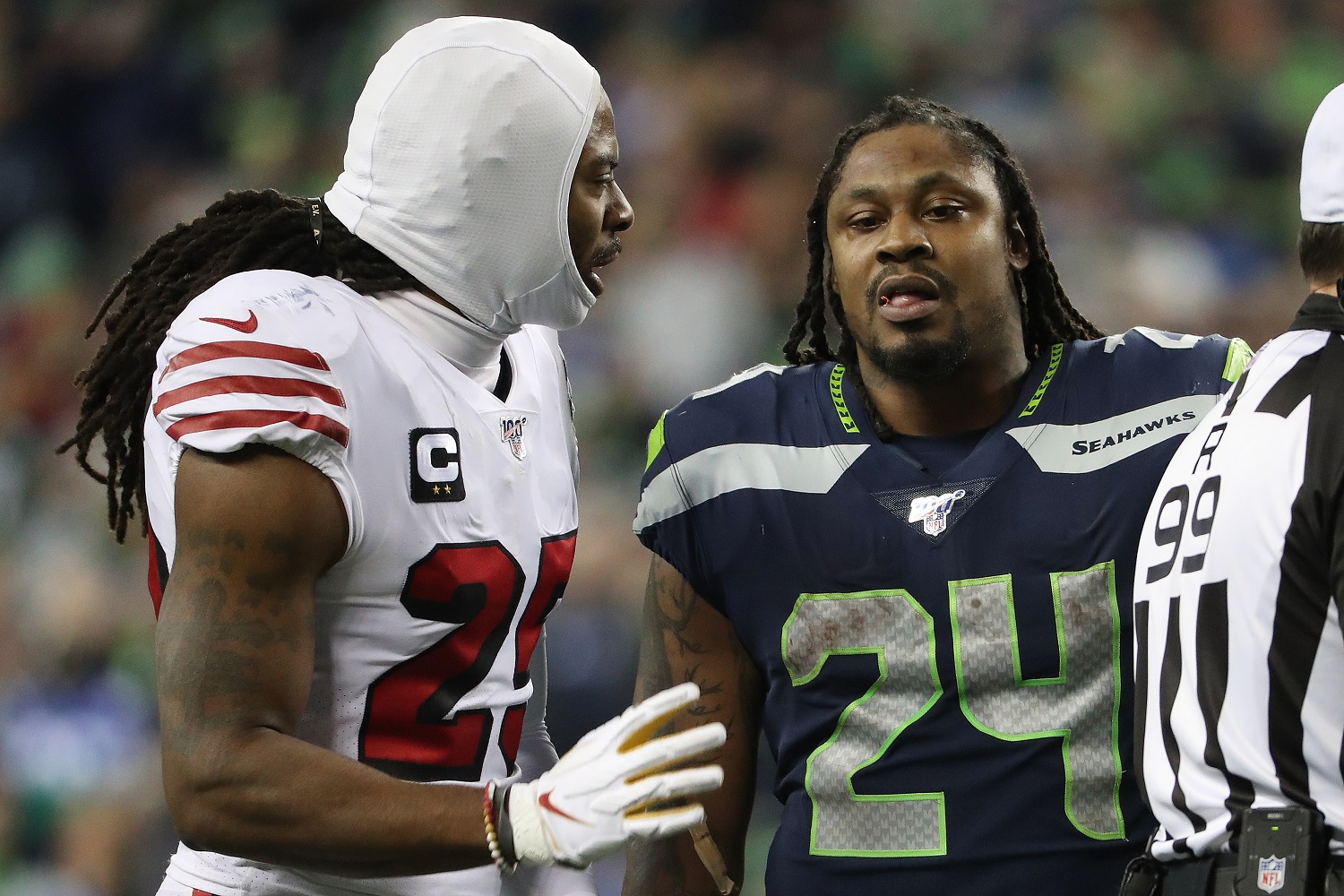 Marshawn Lynch Called Upon Jon Taffer to Perform a Bar Rescue
Marshawn Lynch called in 'Bar Rescue' host Jon Tapper to clean things up when his bar and restaurant in Oakland started losing money.
Marshawn Lynch knows how to run the football. He did it 2,453 times, most recently for the Seattle Seahawks in 2019. He worked with multiple position coaches over 12 NFL seasons, but Lynch didn't need much tutoring.
On the other hand, Lynch has only owned one bar. So, when the checking account for that business started taking losses, Lynch had to call in a turnaround specialist.
Jon Taffer and 'Bar Rescue' came to town to assist Marshawn Lynch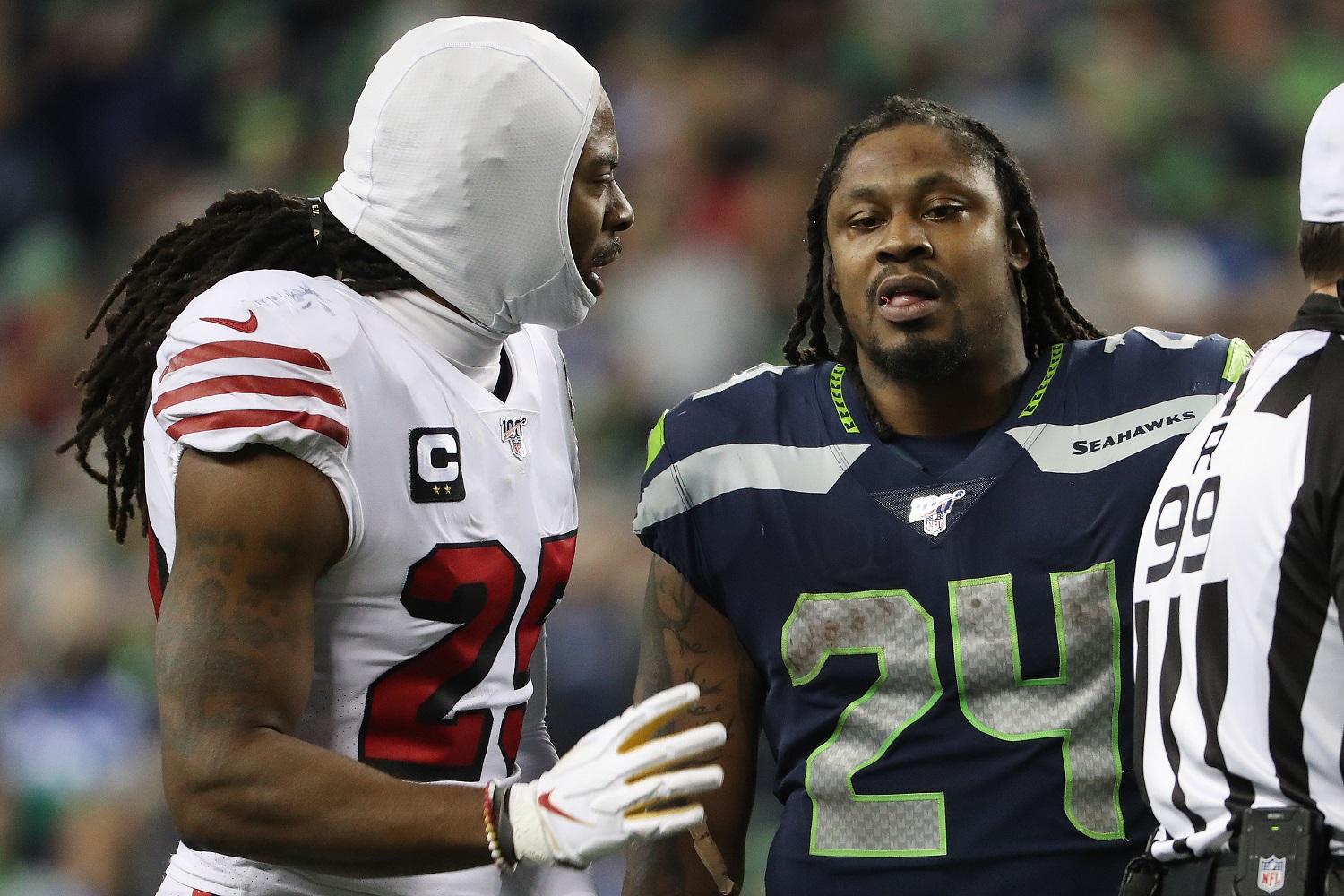 Bar Rescue has been a staple of cable TV's Paramount Network and its predecessors for a decade. Fans of the show, in which Jon Tapper helps owners of failing bars and restaurants turn their businesses around, sometimes give themselves away with their Tapper imitations:
"Shut it down! Shut it down now!"
The modus operandi of the show's producers is to find bars that are in trouble because of incompetent managers, feuding co-owners, or both. Taffer comes in, spewing expletives at the offending parties, and turns his food and beverages experts loose to train up the employees with the fervor of a football coach conducting two-a-days.
The football metaphor works on a different level since Taffer developed the NFL Sunday Ticket concept in 1994, which landed him on the board of directors for NFL Enterprises. But his strong credentials operating bars led to Lynch inviting Tapper to come to his Oakland establishment, Rob Ben's, for an episode of Bar Rescue.
Marshawn Lynch's Oakland bar was a family business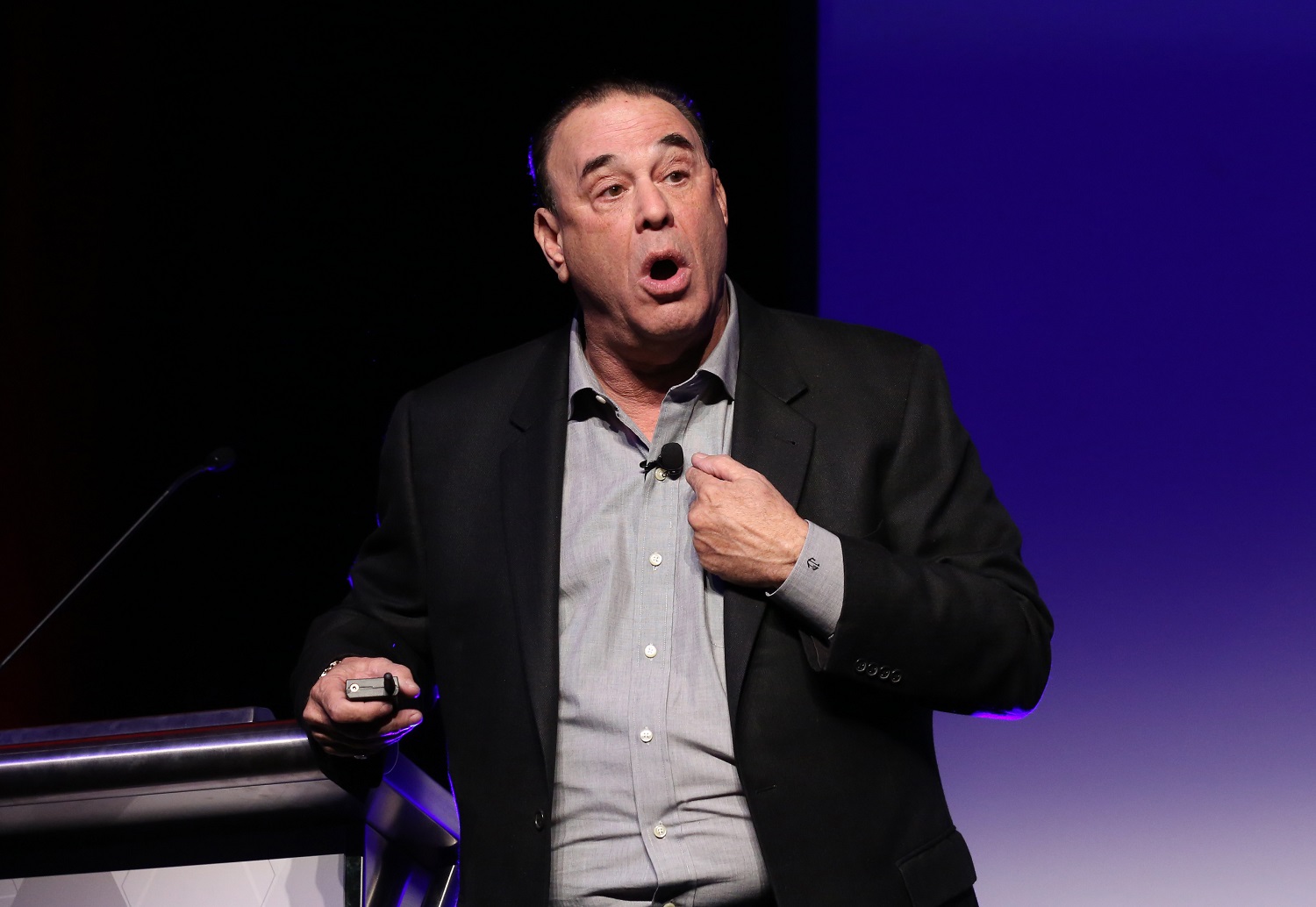 Lynch earned $56.7 million in salary in an NFL career during which he rushed for 10,413 yards and caught 287 passes. He earned a ring when the Seahawks defeated the Denver Broncos in Super Bowl 48. Lynch applied some of salary and endorsement money to the purchase of the business in 2018 that he named Rob Ben's in honor of a deceased childhood friend.
With Lynch still in the NFL when he bought the place, he didn't handle day-to-day operations, but his brother and numerous other relatives did work there. Despite steady business, the establishment was losing money, largely because of comped drinks and overpouring. Tapper projected the losses at $190,000 a year and pointed to indifferent employees as the potential demise of Rob Ben's.
At one point, Taffer spotted a bartender drinking a beer behind the bar. He mentioned it to Lynch, who responded, "Somebody back there don't give a f—."
Taffer famously doesn't have patience for such apathy, but he was uncharacteristically gentle on Lynch, perhaps because of the player's celebrity status or maybe because of his own love of football. It didn't hurt, either, that promotion of the episode starring a sports star would undoubtedly attract a larger audience.
"I thought he was going to come in and just rip everybody apart," Lynch said. "And at the time, that was what I was hoping for. I knew there would be some backlash from our staff, but eventually everyone was able to see it his way."
Mutual respect by the episode's stars
Most of the issues that Taffer found had to do with staff behavior rather than the sloppy, potentially dangerous housekeeping commonly seen in Bar Rescue episodes. With one of Lynch's aunts out sick, the kitchen was in disarray. One of the bartenders was spewing a rap routine inappropriate for the clientele.
"When you come into a place like this, it's a responsibility, it's not a rescue," Taffer said, according to the San Francisco Chronicle. "Marshawn went about this for the right reasons. It was community generated, not profit generated."
All in all, it amounted to easy fixes for Taffer and his expert consultants.
"You might have been an alright coach in the league," Lynch kidded Taffer.
True, but Lynch wouldn't have needed Taffer's help on the field.
Like Sportscasting on Facebook. Follow us on Twitter @sportscasting19.