Marshawn Lynch's Contract Has a Chance to Make Him Even Richer
After two "retirements" and a pair of disappointing seasons in Oakland, Marshawn Lynch returned home. Seattle re-signed the future Hall-of-Famer after injuries decimated their running backs. Both of Seattle's star RBs suffered season-ending injuries after making headlines as one of the strongest backfield duos in the NFL.
Rashaad Penny recently underwent ACL surgery that will have him out until the 2020 season. Meanwhile, Chris Carson avoided surgery but won't return to the field until training camp per Seattle reporter Curtis Crabtree.
Although QB Russell Wilson will miss the two players who helped Seattle get to the playoffs, fans are excited to see Lynch back in time for the playoffs.
The hidden money behind Marshawn Lynch's contract
In the past, "Beast Mode" demonstrated that he wasn't afraid to play hard financially. His infamous holdout led to an additional $1,000,000 added to his guaranteed contract, building on a history of players who successfully held out for more cash.
On paper, Lynch will only earn $60,000 or so this season since he was only on the field for one game. However, NFL players can earn playoff shares based on their team's postseason performances all the way through the Super Bowl.
While Lynch has only pocketed $60,588 so far, winning the Super Bowl would get him an additional $240,000 or so. His agreement to return makes a lot more sense when you consider that Lynch has the chance to earn more than a quarter of a million dollars for five total games.
Additionally, the running back has rolled out two new t-shirt and sweater designs that reference his return. On top of his guaranteed $60,588, Lynch will earn a portion of the profits from "Back in Action" and "Unfinished Business."
Marshawn Lynch's net worth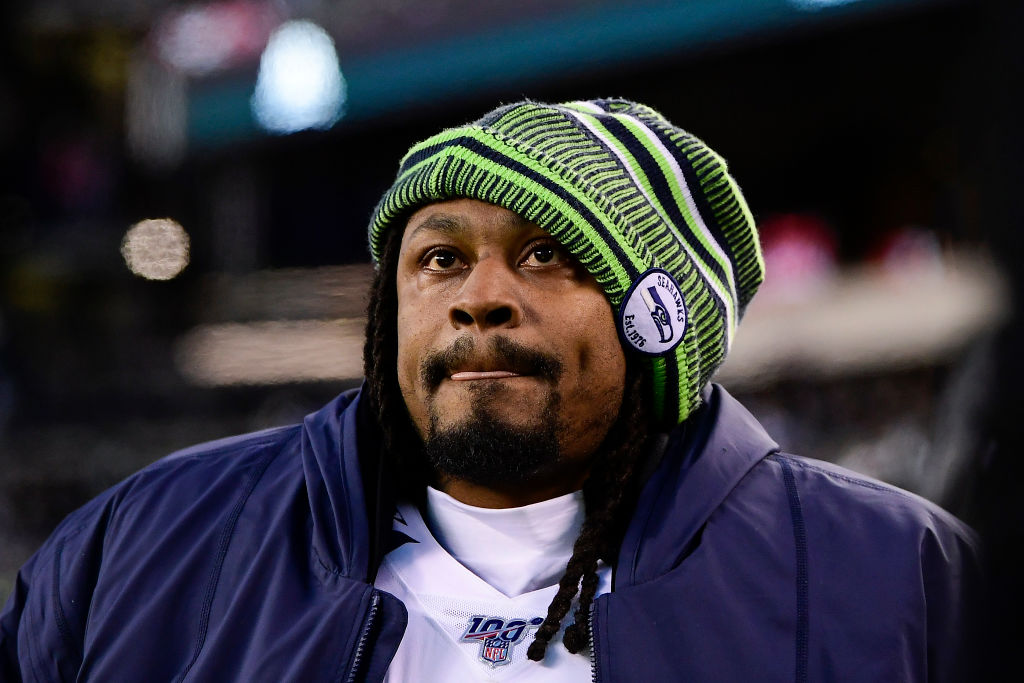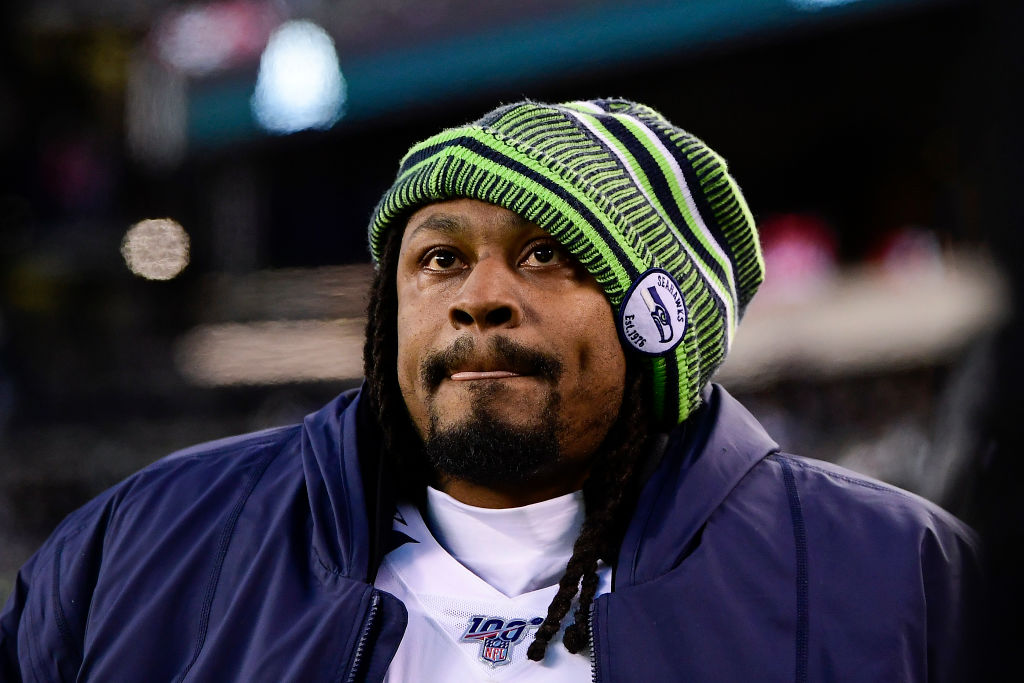 Most sources, like Celebrity Net Worth and Wealthy Gorilla, estimate Lynch's net worth to be around $30 million. However, this is the same man who made headlines in 2016 when Ian Rapoport revealed that Lynch hadn't actually spent any of his NFL salary. (The running back's earnings totaled almost $50 million at the time.)
It's entirely possible that he's managed to keep even more than the $30 million figure as he lives off endorsement money. Either way, the money Lynch earns for his current stint in Seattle will add to his already-impressive total.
After a year and a half off, Lynch has the opportunity to prolong his on-field career if he desires. The Seahawks' postseason chances hinge on Russell Wilson's arm and Lynch's legs. If they both fire on all cylinders, another lucrative contract could be in the cards for Beast Mode. 
Seattle's path to the Super Bowl is an unlikely one. But it would be a huge mistake for anyone to prematurely count them out.
Lynch's future in the NFL
Many running backs "lose a step" as they age and can't make the moves they could before. Backs who rely on quick movements and speed run the risk of declining sharply. However, Beast Mode's career is built on power. In an NFL highlight package, Lynch shows fancy footwork but relies mostly on sheer power.
From his first career touchdown to the run that registered on the Richter Scale, Lynch repeatedly shows the ability to make his way downfield with two or three defenders hanging off him. As long as he stays in the weight room, he'll likely be able to hang on to his explosiveness for another few years.
Follow more updates from Sportscasting on our Facebook page.