Martin Truex Jr. Is Having Flashbacks to His Recent NASCAR Cup Series Shortcomings
Martin Truex Jr. gambled in Las Vegas. The NASCAR Cup Series driver lost.
Have you heard that one before?
The failed risk during the late stages of the Pennzoil 400 left Truex in eighth place, well behind winner Alex Bowman. It also left him in second place in the 2022 drivers' standings. 
Truex has heard that one before.
Martin Truex Jr. Is making a habit of finishing in second place
The last time Truex made the trip to Phoenix Raceway, he finished 0.398 seconds behind 2021 Championship 4 race winner Kyle Larson. He departed the desert in a familiar position: Second place. Three times since 2018, Truex earned runner-up status in the final drivers' standings. Including his Cup title in 2017, Truex has placed in the top 2 four of the past five campaigns.
How did Truex describe one of the top five-year streaks in NASCAR history last November?
"… That sucks," he said, reported by motorsport.com. "… We were on the right end to things to get the lead there and weren't able to hold on to it. If we could have had the lead, I think it would have been over, but that's kind of how the 5 (Larson) did it, too. So they had a hell of a season and congrats to them.
"That's racing, as they say, and sometimes you're just not on the right end of things."
Truex was 'too nice' during an attempt to repeat as Cup champion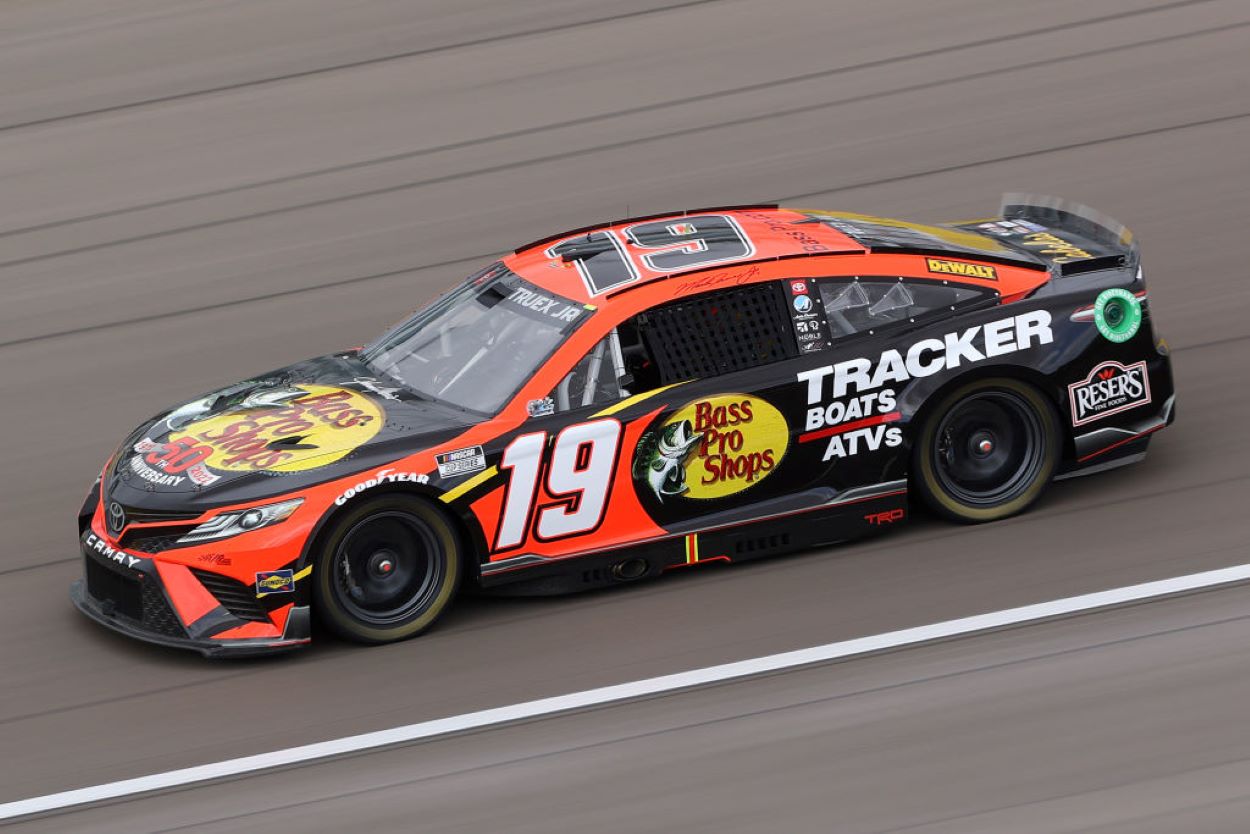 Other times, Truex allowed an opportunity to slip on by.
In the final stages of the 2018 Round of 8 race at Martinsville Speedway, the defending champ had an opportunity to shut down a hard-charging Joey Logano. But Mr. Nice Guy, as Dale Earnhardt Jr. often refers to his long-time friend, didn't wall Logano. Truex let him go.
As a first-year NBC Sports analyst, Earnhardt reported: "Martin is not going to do anything! He's too nice!"
Junior was right.
Truex ended up losing his best chance at claiming back-to-back titles.
As the Cup circuit rounds out its early-season West Coast swing with the Ruoff Mortgage 500 at Phoenix Raceway,
Truex benefitted from two Daytona 500 stage wins and a top-10 finish at Las Vegas to propel him into a familiar spot.
Second place.
Truex is attempting to leave second-place rut behind 
Truex, with 107 points, trails Larson, the series leader, by six points. With 33 points races remaining, there is (add sarcastic voice here) time for him to make up the difference.
To do so, and get over the "rut" of placing second, Truex and his Joe Gibbs Racing teammates will need to take better-calculated risks. Late in the Pennzoil 400, two Toyotas, Kyle Busch and Truex, paced the field. Busch appeared to have the advantage on Truex when Erik Jones spun out and crashed when Bubba Wallace, who had more than 10 seconds to react to the spinning car and get to the bottom of the track, ran into Jones' machine, causing the final caution.
The leaders came in, and the Hendrick Motorsports cars, Larson and Bowman, took on two tires, while the Joe Gibbs teammates changed all four.
The gamble failed as Bowman and Larson finished 1-2, leaving Truex second-best in the series – again.
Like Sportscasting on Facebook. Follow us on Twitter @sportscasting19.
RELATED: How Mild-Mannered Martin Truex Jr. Made Epic NASCAR Short-Track Turnaround