Bench-Bound Marvin Bagley Testing the Ben Simmons Strategy to Escape the Sacramento Kings
It's not Marvin Bagley's fault the Sacramento Kings chose him instead of Luka Dončić or Trae Young, two members of the 2018 NBA Draft class that have already attained All-Star status. Deandre Ayton has been a critical player for an NBA Finals team, Collin Sexton turned into a super scorer in Cleveland, and Miles Bridges is playing like a nine-figure player for the Hornets. Meanwhile, Bagley is mired on the bench. Worse, he seems perfectly content to stay there.
While the Kings were losing to the Phoenix Suns on Nov. 8, reports emerged that Sacramento coach Luke Walton called on Bagley in the fourth quarter. Bagley's responded with something to the effect of, "Nah, I'm good right here." As the Kings opened a four-game mid-continent road trip by getting hammered at San Antonio, the most-asked questions surrounded the guy who isn't playing. It's like Philadelphia West or something.
Marvin Bagley's grandfather could be a less-than-harmonious teammate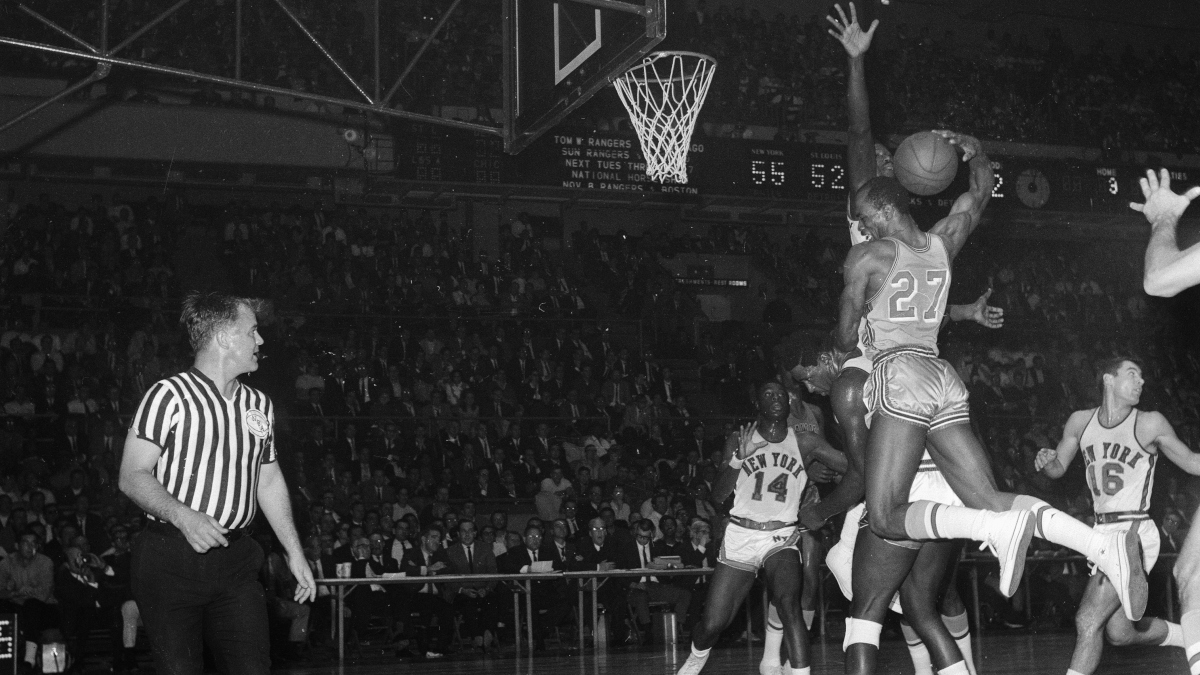 In the 1960s and 1970s, Joe Caldwell was a ferocious wing defender for the Detroit Pistons and the Hawks in St. Louis and Atlanta. Wanting more money, he did what players did in that era. He jumped to the Carolina Cougars of the ABA. Jumpin' Joe was a two-time All-Star in the NBA and an All-ABA selection his first year after the switch.
But when Carolina brought in future Hall of Famer Billy Cunningham, Caldwell bristled. There was also constant tension between Caldwell and Cougars management over his contract. Per Terry Pluto's history of the ABA, Loose Balls, multiple lawsuits ensued. Later, after the franchise moved to St. Louis, Caldwell helped engineer the disappearance of Marvin Barnes when the rookie told Caldwell he was unhappy with his contract.
As it turns out, Caldwell is also the grandfather of Marvin Bagley. The same Bagley who is rapidly throwing away his free agency options. Maybe (mis)handling business is a family tradition.
Set to become a restricted free agent at the end of the season, Bagley played his way out of the Sacramento Kings' rotation. He's played in one game for 10 minutes for the 5–7 Kings, scoring two points with four rebounds.
Not exactly what a franchise hopes for in the fourth year from a No. 2 overall draft pick. Bagley has battled injuries throughout his career but appeared to make progress last season. He shot 50.4 overall and a career-best 34.3% from 3-point range, averaging 14.1 points and 7.4 rebounds a game in the process.
But a broken hand sidelined him for more than a month, Sacramento missed the play-in tournament, and Bagley fell into Walton's doghouse during the preseason.
In the finest tradition of protesters, Marvin Bagley declares. 'Hell, no, I won't go (in)'
Sean Cunningham of ABC10 in Sacramento reported several sources told him Marvin Bagley refused to enter the loss to the Suns on Nov. 8.
Walton didn't confirm the incident, per a tweet from NBC Sports California.
"Marvin and I are constantly in communication, and (Nov. 10) was about San Antonio," Walton said. "Today was a good shootaround, and we're going into tonight. He and everyone else knows we need everyone this year and everyone has to be ready.
"Anything that happens within our group, that's between our group. So the thing that matters is people know what's expected, and we continue to move forward tonight."
That was a lot of words that appeared to mean, "Nuh-uh, I ain't talkin'."
Video in a tweet from Cunningham appears to corroborate the story that Bagley wouldn't check in. If so, Bagley seems to be borrowing a page from a playbook used by an All-Star out east.
Will the Sacramento Kings respond to 'don't play me or trade me'?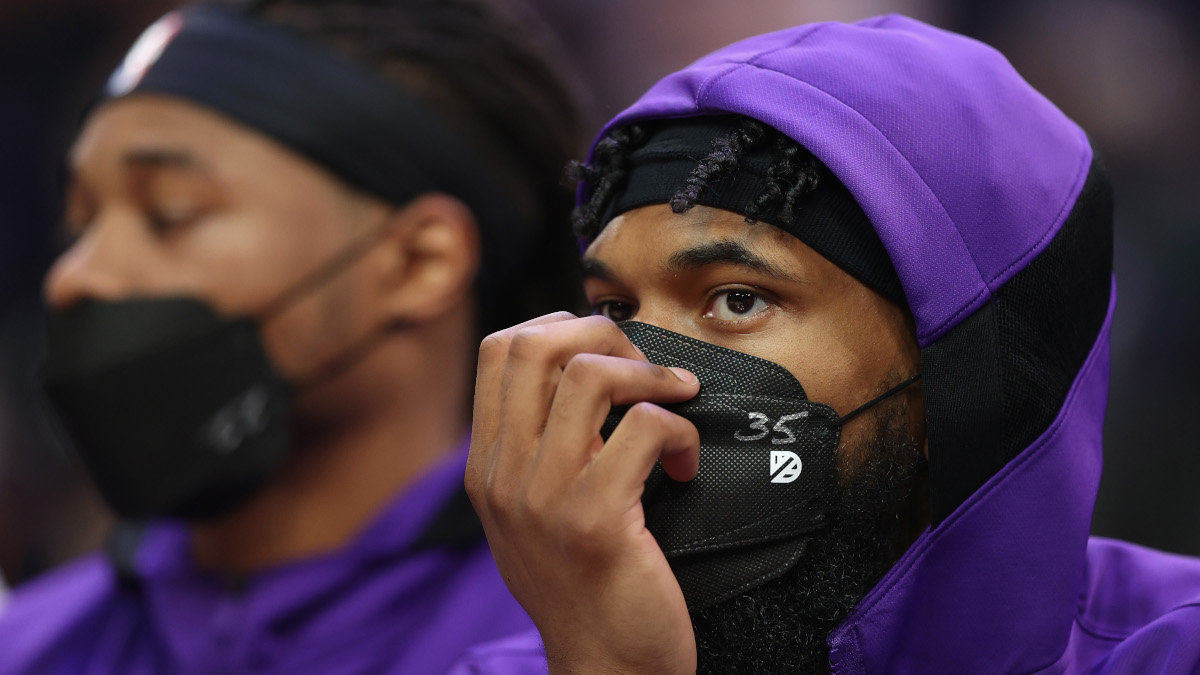 Before the season, the Sacramento Kings told Marvin Bagley he would not be in the regular rotation. His agent, Jeff Schwartz, took to the Twitterverse to blast Sacramento's management team:
"Sacramento has informed Marvin Bagley he is not in the opening night rotation, which is completely baffling. It's clear they have no plans for him in the future, and yet, passed on potential deals at last year's deadline and this summer based on 'value.'

"Instead, they chose to bring him back but not play him, a move completely contradictory to their 'value' argument. This is a case study in mismanagement by the Kings organization."

Jeff Schwartz, agent for Marvin Bagley
It wouldn't be the first time Sacramento management took $50 and turned it into a pair of $5 bills. Regardless of the general manager, the Kings front office has been home to monumentally odd decisions before.
But Bagley taking the route of not playing as his way out of Sactown is, at best, counter-productive. He has an $11.3 million cap hit this season, so waiving him won't be cheap. But if Bagley won't follow a coach's instructions to take off the warmups and enter a game, what other organization is going to look at that and say, "Oh, yeah, we've got to get this guy?"
The answer, of course, is no one. Ben Simmons is learning that the hard way in Philadelphia right now. But Bagley appears to be digging in for a long and futile fight. Maybe the Sacramento Kings find a trade partner; perhaps they don't. For the record, the estimated minimum salary for a four-year veteran in 2022–23 is $1.84 million. That's the payday Marvin Bagley appears to be setting himself up for the coming offseason.
Statistics courtesy of Basketball Reference. Contract information courtesy of Spotrac.