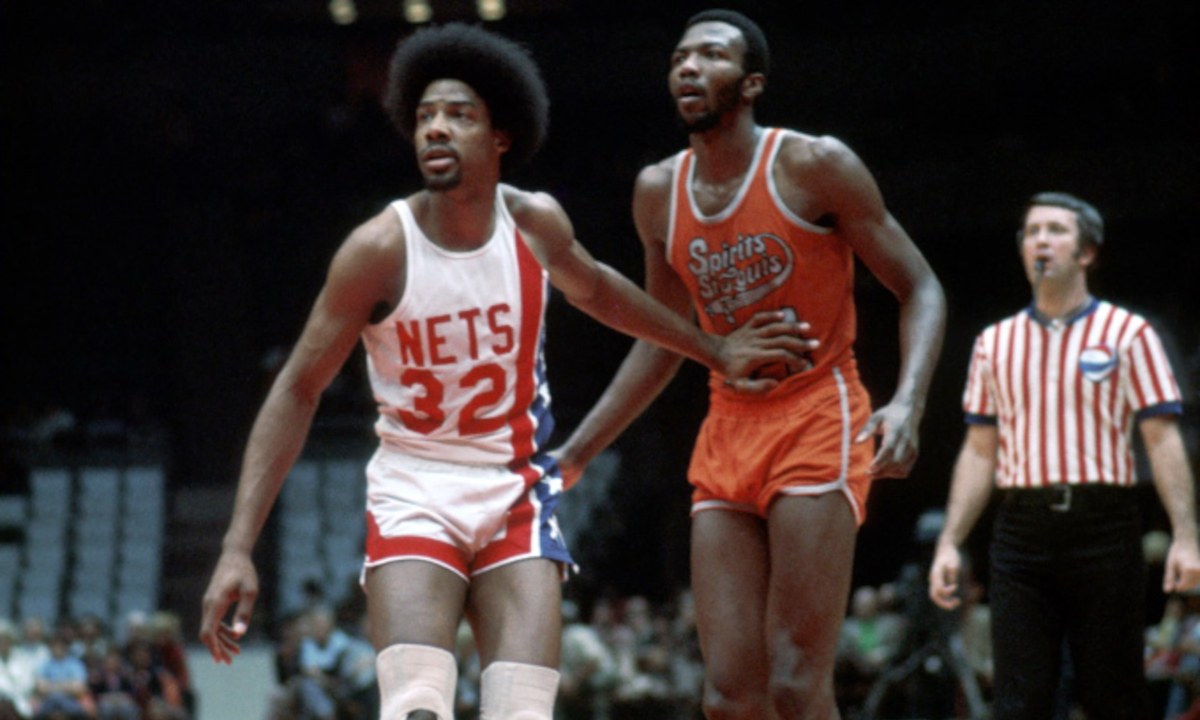 Marvin Barnes Wasted His Hall of Fame Talent, but Had a Legendary Night in the ABA Despite Showing up With a Bag of Burgers 10 Minutes Before Tipoff
Marvin Barnes didn't make an impact on the NBA. But he had some legendary performances as a young player in the old ABA.
Marvin Barnes never made an impact as an NBA player. The second overall pick of the Philadelphia 76ers in 1974, Barnes instead signed with the rival American Basketball Association. After the 1976 merger, his off-the-court struggles already had him riding a one-way train to oblivion. But for two seasons with the Spirits of St. Louis, Barnes did legendary things on the court.
Named the ABA Rookie of the Year in 1974–75, Barnes lived big off the court and played like a legend on it (at times). After all, his Spirits were the only team to beat Julius Erving's New York Nets in the playoffs. But he never seemed to be able to avoid trouble, and it proved his undoing. By January 1980, he was out of the NBA for good at the age of 27.
Marvin Barnes' star rose in Rhode Island
A native of Providence, Rhode Island, Marvin Barnes starred at Central High School before attending Providence College. He led the nation in rebounding as a senior in 1973–74, a season after he became the first player in NCAA Tournament history to make at least 10 shots without a miss.
In Barnes' three varsity seasons with the Friars, they were 76–16 and went to the Final Four in 1973 behind future NBA players Barnes, Ernie DiGregorio, and Kevin Stacom.
But as good as he was on the court, he was trouble off it. Barnes missed much of training camp with the Spirits in 1975 while defending himself in a civil suit filed by a former Providence teammate. Barnes never denied assaulting the player, but he claimed he didn't use a tire iron to do so, as was alleged in the lawsuit, per Terry Pluto in his definitive narrative history of the ABA, Loose Balls.
As a rookie, he disappeared for nearly two weeks because he wasn't happy with his contract. In his second season, he missed 15 games for reasons related more to just not showing up than any physical ailments.
Selected by the Detroit Pistons in the ABA dispersal draft in August 1976, he was a disappointment in the established league. He played for three teams in four years, going to the Buffalo Braves, then the Boston Celtics before winding up back with the Buffalo franchise after becoming the San Diego Clippers.
But for a short time in St. Louis, Barnes was a legend.
Barnes made a dramatic entrance before a game in Virginia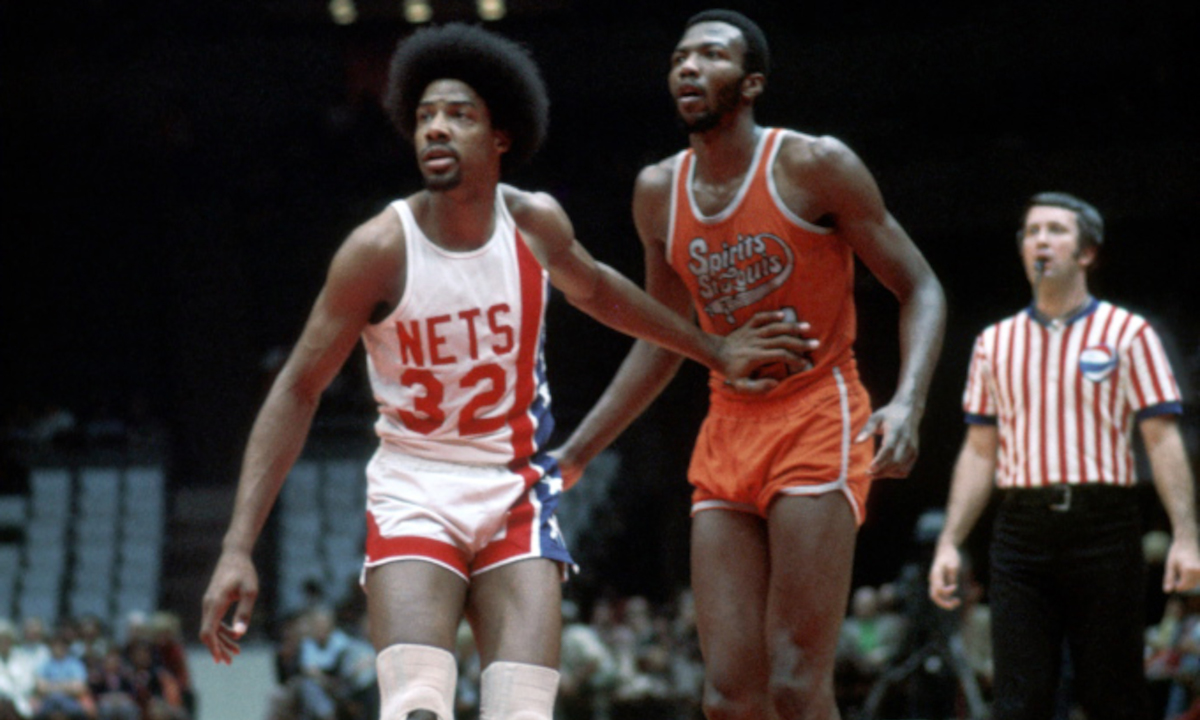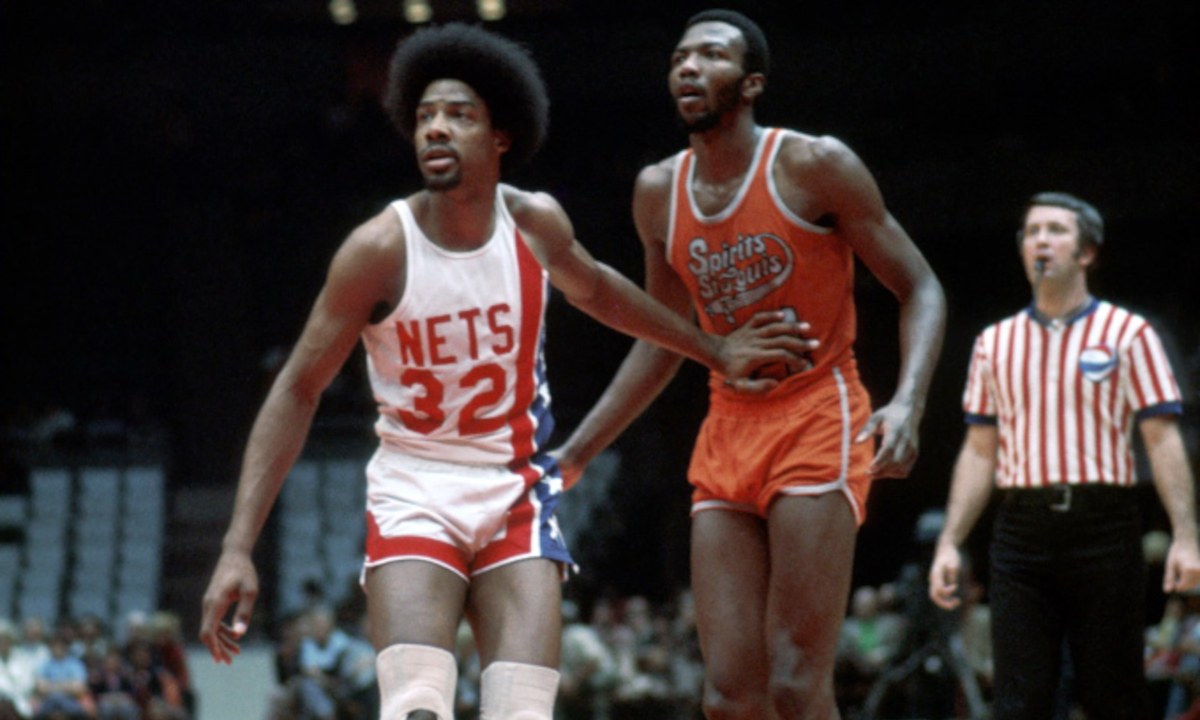 Late in his rookie season, Marvin Barnes did something that became customary during his time with the Spirits. The team had an early-morning flight out of New York's LaGuardia Airport after taking a 19-point loss to the Nets. It was the first game of a back-to-back, with a contest the next night against the hapless Virginia Squires in Norfolk.
According to members of the organization, Barnes wasn't getting up early to hop a plane.
Veteran Steve Jones remembered coach Bob MacKinnon was fretting over pregame strategy in the locker room. About 10 minutes before tipoff, Barnes arrived with a flourish after chartering a plane from New York, according to Jones:
"Marvin was wearing a big, wide-brimmed hat and his floor-length, $10,000 mink coat. He had a bag of McDonald's hamburgers and fries with him. Then he proclaimed, 'Have no fear; BB is here.' He opened the coat, and underneath he was wearing his Spirits uniform."

Steve Jones
"BB" was a nickname given to Barnes because his head "was the size of a BB," according to teammates.
Marvin Barnes delivered an epic performance in Norfolk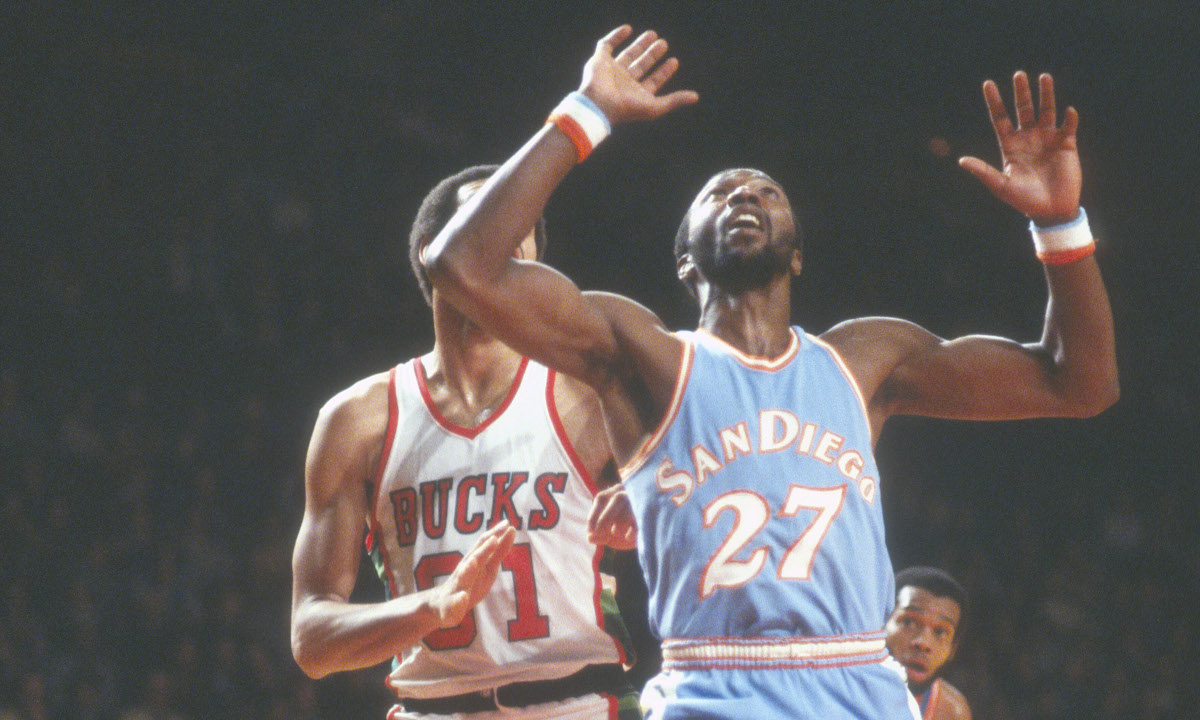 As Spirits play-by-play man Bob Costas recalled, Marvin Barnes wasn't in the starting lineup against the Squires. But when he entered the game, it was legendary:
"Marvin ended up with 43 points and 19 rebounds. The funny thing was that late in the first half, the pilot of the charter flight appeared by the Spirits' huddle. He wanted to be paid right now, and he wasn't about to send him a check. … During the next timeout, while everyone else was huddled around MacKinnon, Marvin was standing up with sweat pouring off his face and saying, 'Hey, man, who should I make this check out to?'"

Bob Costas
In two seasons with St. Louis, Barnes averaged 24.1 points and 13.4 rebounds per game. Barnes died in 2014 at the age of 62, per The New York Times. He admitted to taking cocaine on the bench while he was with the Celtics. It was a troubling end to a troubled life.
Marvin Barnes began his career flashing greatness before disintegrating into oblivion. On one night in Norfolk, he showed what he could do with pure talent. Imagine if there had been any commitment to go with it.
Statistics courtesy of Basketball Reference and SRCBB.