Is Mason Rudolph Good Enough to Be the Steelers Next Franchise Quarterback?
Many expected that not only would Mason Rudolph be the kind of player who would stay with one NFL team for the bulk of his career, many assumed that the Steelers were grooming him to take over the position of starting quarterback when Ben Roethlisberger retires. No one anticipated Roethlisberger's season-ending injury and Rudolph spending much of the 2019 season as the Steelers' starting quarterback. The one good thing about the situation is that Steelers fans are having a great time speculating about whether Rudolph is good enough to be the team's next franchise quarterback.

Why the Steelers drafted Mason Rudolph
Mason Rudolph is one of those players who has always attracted a great deal of attention and good luck. In high school, he was the ninth-highest ranked pro-style quarterback in the country. Despite his outstanding high school record, the coaching staff at Oklahoma State set him up as the third-string quarterback. He didn't stay on the bench for long.

Shortly into his freshman season, the two quarterbacks ahead of him developed injuries, which fast-tracked Rudolph into the starting quarterback role, a position he held the rest of his college career. During his senior year, he played so well that he earned the 2017 Johnny Unitas Golden Arm Award, an honor given to the country's best senior quarterback.

Rudolph's college stats are impressive. During his time as the starting quarterback, OSU enjoyed three seasons with 10 wins. He scored 77 touchdowns and had 11,580 career passing yards.

As the 2018 draft approached, draft scouts ranked Rudolph as the sixth-best quarterback prospect for NFL. Based on his solid career at Oklahoma State, experts predicted that Mason Rudolph would be drafted during the second round. The Pittsburgh Steelers chose Rudolph as their third-round pick and signed him to a four-year, $3.92 million contract that included a signing bonus that exceeded $900,000.

His time with the Pittsburgh Steelers so far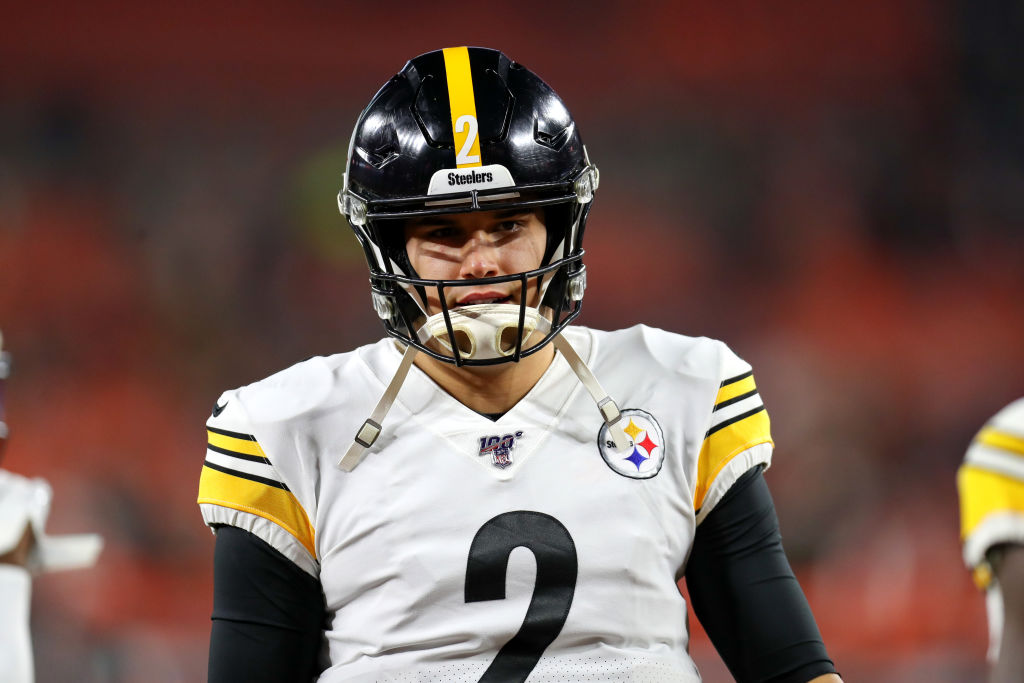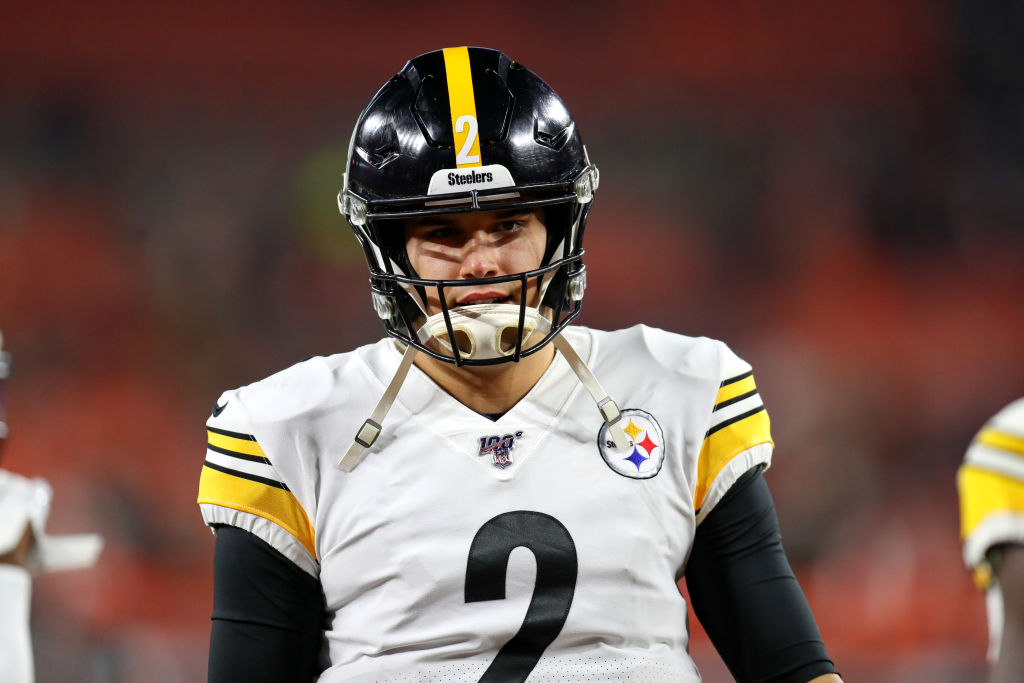 In a perfect world, Rudolph would have had another year or two to figure out the NFL and gain some guidance from Steeler legend, Ben Roethlisberger, but that wasn't to be. Just like his teammates getting injured jump-started his career as a starter at OSU, a serious injury has Rudolph taking the field as the Steelers starting quarterback during his second year in the NFL.

The start of Rudolph's career as an NFL starting quarterback looked promising. Fans were excited and quickly started drawing comparisons between him and Roethlisberger. During the first half of the 2019 season, Rudolph's season stats included seven touchdowns, three sacks, and two interceptions. Not bad for a young player.

As the season progressed, fans became disillusioned with Rudolph. He still looked good, but his playing no longer dazzled. Even worse, the entire team struggled. By the twelfth game, the team was clinging to a wildcard spot for the playoffs. Rudolph's stats included five touchdowns, ten sacks, and seven interceptions. The lackluster second half of the season has fans wondering if Rudolph is a good fit for the Steelers.

Is Mason Rudolph good enough to be the Steelers' franchise QB?
Right now, many Steelers fans think that the organization should be shopping for a new quarterback and should explore different trade options that would end with Mason Rudolph playing on a different team. Looking at Rudolph's recent stats, where his passer rating continues to fall, it's easy to understand why fans feel that way, but it's also important to look at the bigger picture.

Rudolph is only just getting used to the way the NFL works, which is quite different from college. He wasn't supposed to be the Steelers' starting quarterback yet, and he likely didn't receive as much guidance from Roethlisberger as he would have if the legendary quarterback hadn't been injured. Plus, there was the hit Rudolph took from Earl Thomas during the Ravens/Steelers game. The blow knocked Rudolph out. While he has continued to play since then, there's no getting around the fact his game hasn't been as sharp.

Considering how his youth, how well he played before getting knocked out, and his college career, it's unlikely that the Steelers will be interested in trading Rudolph anytime soon. While it's impossible to predict whether Rudolph will become a franchise legend, there's every reason to assume that he will turn into a highly respected NFL quarterback.