Masters Disasters: Roberto De Vicenzo's Scorecard Gaffe Will Always Be Augusta's Worst Mistake
"I sorry I cause you so much trouble." Those words, spoken in the broken English of Roberto De Vicenzo to the vice-chairman of the Augusta National rules committee on a Sunday night in 1968, demonstrated the class of The Masters Tournament's all-time hard-luck loser.
The Argentinian golfer's final round – on his 45th birthday, no less – ended in complete disaster. Yet, he handled it with magnificent composure and dignity.
Roberto De Vicenzo had a distinguished career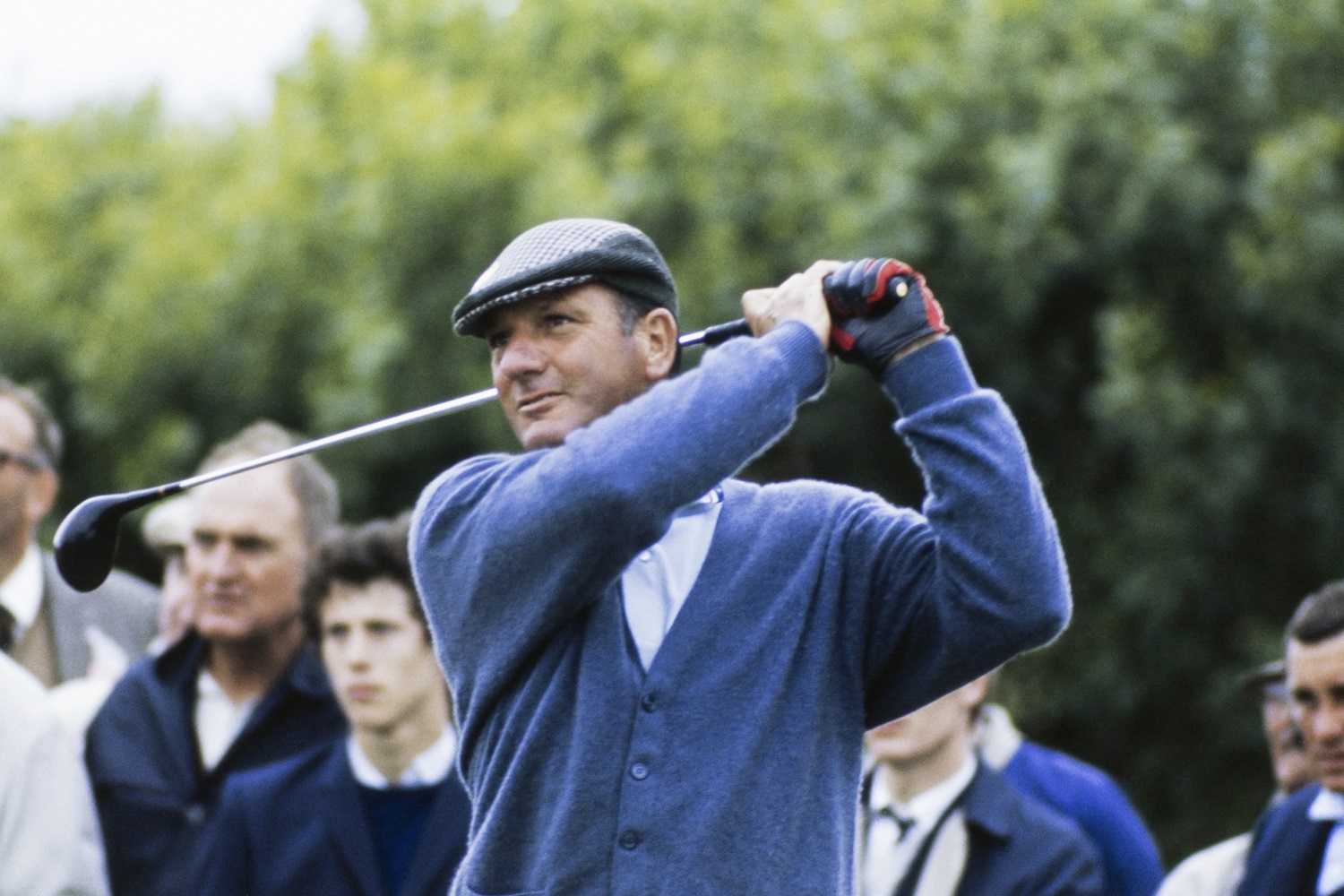 RELATED: Masters Co-Founder Clifford Roberts Tragically Took His Own Life at Augusta National, but Not Before Getting a Haircut
Winning a record 229 professional tournaments qualifies Roberto De Vicenzo as one of the greatest golfers ever. De Vicenzo was 19 years old when he won for the first time in his native Argentina in 1942, and he didn't stop winning until half a century later at the Center Senior Argentine Open.
In between, De Vicenzo triumphed seven times on the PGA Tour, including the 1967 British Open by two strokes over Jack Nicklaus. He finished in the top 10 in 10 other British Opens.
In 1970, he was the recipient of the Bob Jones Award, the highest honor of the U.S. Golf Association in recognition of distinguished sportsmanship. De Vicenzo was inducted into the World Golf Hall of Fame in 1989.
De Vicenzo died on June 1, 2017, at the age of 94.
There should have been a playoff at The Masters in 1968
RELATED: Jason Day Planned to Quit Golf, Then 18 Holes at the Masters Changed His Life
For all his victories around the world, Robert De Vicenzo will forever be remembered for one fateful lapse at the conclusion of the 1968 Masters at Augusta National Golf Club.
De Vicenzo began the final round two strokes behind leader Gary Player, but he got off to a sensational start by holing out from 135 yards at No. 1 for an eagle and following with birdies on the next two holes. Birdies on Nos. 8, 12, and 15 continued his strong day, and then De Vicenzo gained another stroke on the 17th hole.
Unluckily, De Vicenzo made a bogey at No. 18 after overshooting the pin with his approach and seeing the ball trickle down a hill. That was undoubtedly on his mind as he stepped to the scorer's table not far beyond the green. Still, he'd shot a 65 and appeared to have tied Bob Goalby for the lead.
Playing partner Tommy Aaron hadn't fully filled in De Vicenzo's card yet. Sitting at the table, he inadvertently marked his partner down for a par at No. 17 and slid the card to De Vicenzo to sign. As recounted by Golf Digest on the 25th anniversary of the tournament, De Vicenzo seemed to stare at the card without really focusing on it.
Just then, he was told he was needed in the press room, and De Vicenzo signed the scorecard and walked away. Aaron finished scrutinizing his own hole-by-hole score and noticed his playing partner's card still sitting on the table.
"I picked it up and immediately realized the mistake I had made," Aaron told the magazine.
The aftermath of Roberto De Vicenzo's blunder
RELATED: Greg Norman Candidly Admits His Greatest Victory Wasn't on a Golf Course
Even though the wrong score for the 17th hole was Tommy Aaron's doing, it was Roberto De Vicenzo's responsibility to sign an accurate scorecard. By signing the card, he was obligated to take the higher score. His 65 for the day had turned to 66.
Instead of coming back to Augusta for an 18-hole playoff on Monday, De Vicenzo officially finished second.
De Vicenzo's reaction to his scorecard mistake — "What a stupid I am to be wrong here"—is etched in pro golf lore. To his credit, De Vicenzo was unwavering throughout his career in accepting responsibility for the lapse that knocked him out of a playoff for the 1968 title at The Masters.
As a result of the mishap, The Masters made changes. The scorers table behind the green was moved into a tent the following spring so that golfers would encounter fewer distractions while looking over and signing their scorecards.
Augusta National member Hiram C. Allen Jr., who had manned the table but lacked rules experience, blamed himself for De Vicenzo's misfortune, and Golf Digest reported he offered to resign. That was an overreaction on Allen's part, but the club did replace him at the table with a certified public accountant and a rules expert.
Like Sportscasting on Facebook. Follow us on Twitter @sportscasting19.