Matthew Judon's Quip About New England Patriots Teammate Mac Jones Is Bad News for the Rest of the NFL
It is certainly no secret that winning is the best way to keep any locker room or clubhouse happy. The 1970s Oakland A's and New York Yankees might quibble with that, but for our purposes here in 2021, let us stipulate that life on the New England Patriots right about now is pretty serene.
Linebacker Matthew Judon, whose personality is as bright and breezy as the Autumn wind in New England, has been a huge part of the Patriots' success on and off the field. Ask Josh Allen if Judon's presence was felt in the Patriots' 14-10 victory over the Buffalo Bills on Monday night.
But you don't have to ask Pats quarterback Mac Jones. After attempting only three passes — setting a franchise record — Jones took a hit from Judon in the postgame press conference that was clearly good-natured between the two but undoubtedly sent a chill up the spines of all contending playoff teams.
"Hats off to the offense, besides Mac," Judon quipped. "He really didn't do nothing besides hand the ball off."
Two things were at work here behind the mic. Neither are good if you're hoping the Patriots' march to another Super Bowl will be thwarted.
The Patriots defense is playing at a frighteningly efficient level, reminiscent of some great past champions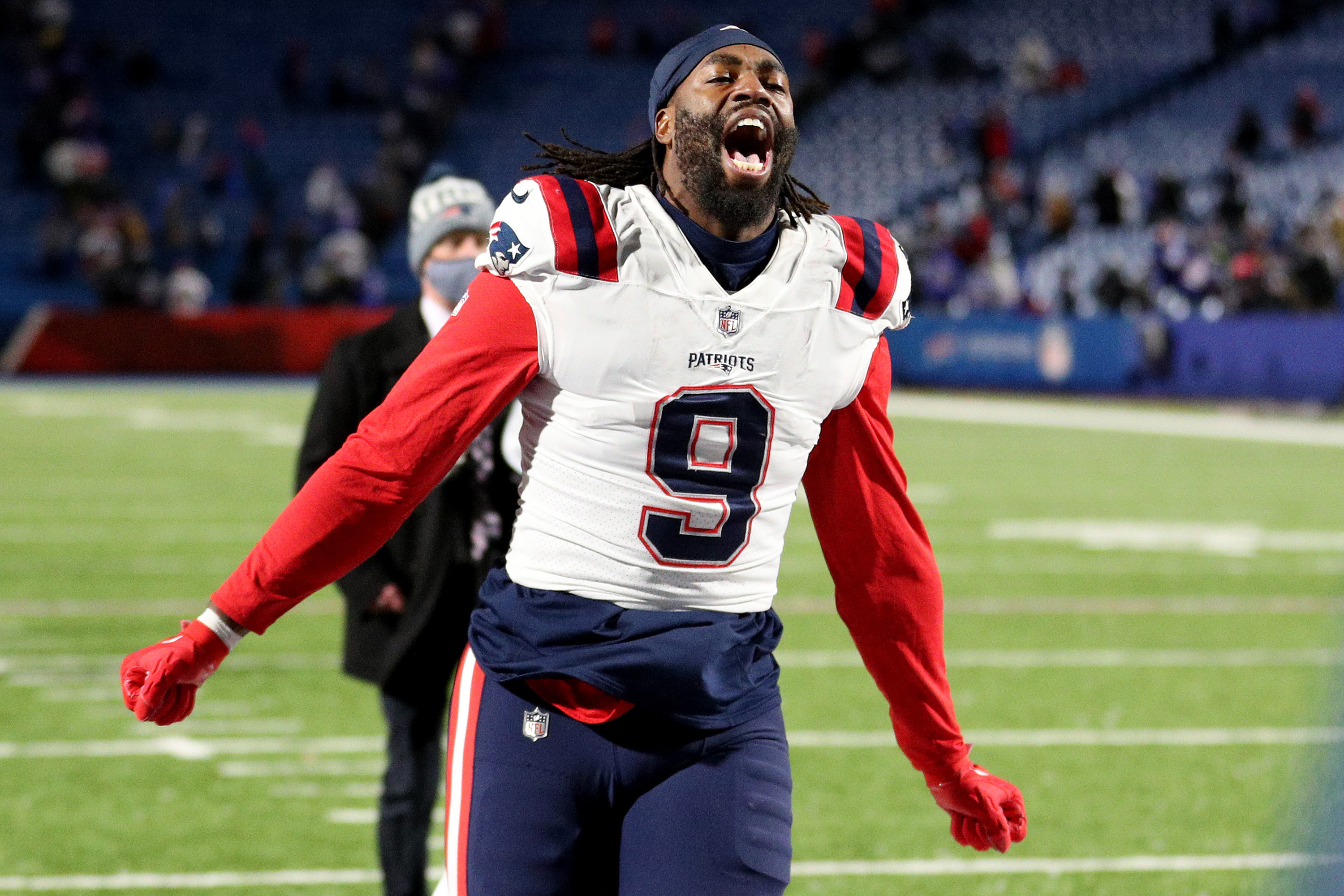 The numbers tell the story through 13 games: first in points allowed (200), third in yards allowed (4,030), third in turnovers (26), fourth in first downs allowed (231). Only once during their current seven-game winning streak have the Patriots allowed more than 13 points in a game.
It is the kind of sustained dominance that brings to mind the mighty Pittsburgh Steel Curtain defense of the 1970s or even the great one-year wonders in Chicago (1985) and Baltimore (2000). All those teams have one thing in common: Super Bowl championships. They also all had a confidence, a swagger, that was just as intimidating as their physical strength.
The kind of intimidation one might glean from a linebacker so casually face-washing his quarterback for only throwing the ball three times in a game, knowing full well Jones was simply carrying out the game plan and putting it on the defense's shoulders to make 14 points hold up.
Once again, only one team has gone over 13 points in the past seven games. Judon accepted the challenge and conquered it.
Against the Bills, the Patriots defense took advantage of the high winds to put Josh Allen in a no-win situation
On Monday night, the Bills were only able to pierce the Patriots defense for a touchdown once, and it took an unusual wind-aided muffed punt deep in Patriots territory to set it up.
It proved one of just two times the Bills were able to put points on the board. When faced with third- or fourth-down snaps, the Patriots were able to get Josh Allen and the Bills offense back to the sidelines 10 times out of 14.
Another way to look at Monday's dominance: The Patriots rushed for 222 yards, and the Bills had 230 yards of total offense. The previous week, the Patriots uncharacteristically allowed 270 rushing yards to the Derrick Henry-less Tennessee Titans. During a night on which running the ball was at a premium, Buffalo gained just 99 yards.
When the defense teases the quarterback instead of complaining about him, that's team harmony
Perhaps no team relied so much on its defense to win the Super Bowl more than the 2000 Ravens. That was a team, led by quarterbacks Tony Banks and Trent Dilfer, that went through a five-game stretch without scoring an offensive touchdown. Somehow, the Ravens won two of those games.
But most importantly, the defense never turned on its struggling offense, as center Jeff Mitchell told Baltimore-area website pressboxonline.com in 2020.
"That's what was really different about that team: Everybody seemed to get along," Mitchell said. "There's a lot of mutual respect even though we went five games without scoring a touchdown. I can tell you one thing — if I played defense, I'd get a little impatient with us. It was just different, the way that they all handled that."
The Patriots are having no such difficulties on offense, not since the seven-game winning streak began and the rookie Jones settled into his role of game-manager of a run-heavy attack.
Run-heavy got a little extreme Monday, but to great effect. And with his wink-and-nod to Jones as he playfully goofed on him in the postgame press conference, Judon showed that the defense appreciates how far the rookie signal-caller has come and how much they know the offense is holding up its end of the bargain.
This is a team working together and watching each other's back. And those are the most dangerous teams of all.
Stats courtesy of Pro Football Reference