Matt Nagy's Tenure With Bears Hit With More Uncertainty After Another Puzzling Decision
Does anybody know what is going on with the Chicago Bears?
First off, Justin Fields will be absent from the Thanksgiving game against the Detroit Lions, sending Andy Dalton back under center. Then, reports came out about head coach Matt Nagy being fired after that game on Thanksgiving.
On Tuesday, Nagy shut down those reports and went back to work. However, things got even more confusing later that day, and Nagy perhaps hinted at a move being made after making another puzzling decision.
Reports came out of Matt Nagy being fired after Thanksgiving
The report surfaced on Tuesday morning, just days before the Bears' Thanksgiving matchup with the winless Lions. Now, a loss to the Lions would likely be the final straw for the Bears and Nagy.
Nonetheless, this potential decision to relieve Nagy of his duties has been a long time in coming. Yes, the Bears made the playoffs last season, but it wasn't pretty.
Then, his confusing handling of the Dalton-Fields situation was puzzling. Even with the reports, Nagy quickly shut down these rumors as he focuses on the game vs. the Lions (h/t Kevin Seifert of ESPN).
"That is not accurate … We all have our own decisions as to how we do things, and I think this whole entire time, for me and for ownership, we've had great communication. Again, it's focused on Detroit. That's what it is."

Matt Nagy on reports of him being fired
Well, it wouldn't be entirely surprising if he was let go. After all, the writing is on the wall. The Fields situation has been a disaster since Day 1, and the Bears' 3-7 record isn't going to keep Nagy around much longer, even with a victory against the lowly Lions.
Nagy's job status is even more in doubt after the Bears HC made a puzzling move
It was a nightmare of a day around the Bears facility on Tuesday with the reports swirling around. However, Nagy made one move that made this rumor even more head-scratching.
After speaking with the media, the Bears canceled practice (h/t Brad Biggs of the Chicago Tribune).
"The embattled coach said a Patch.com report that the Bears have told him he will be fired after Thursday's game against the Detroit Lions "is not accurate," but according to multiple sources, he offered little to make players believe he will be around much longer, leaving at least some players dismayed at the organization's lack of direction. That was before Nagy canceled all meetings scheduled for the rest of Tuesday afternoon and evening, the sources said, a highly unusual move that prompted one source to wonder if Nagy is resigned to his fate."

Brad Biggs of The Chicago Tribute on the fate of Matt Nagy
Yes, this is highly unusual. With a game coming up, the Bears canceled meetings. Why?
Nobody knows. Again, the Bears have been a trainwreck all season long from top to bottom, and Nagy's imminent firing could come as soon as Thursday after the game.
General manager Ryan Pace could also be shown the door, although Nagy is the most pressing issue that needs to be resolved.
So, Nagy shut down reports of him being fired, didn't reassure the players, and canceled all meetings for the rest of the day. That about sums up the state of the Bears right now.
Chicago should already be circling candidates to replace Nagy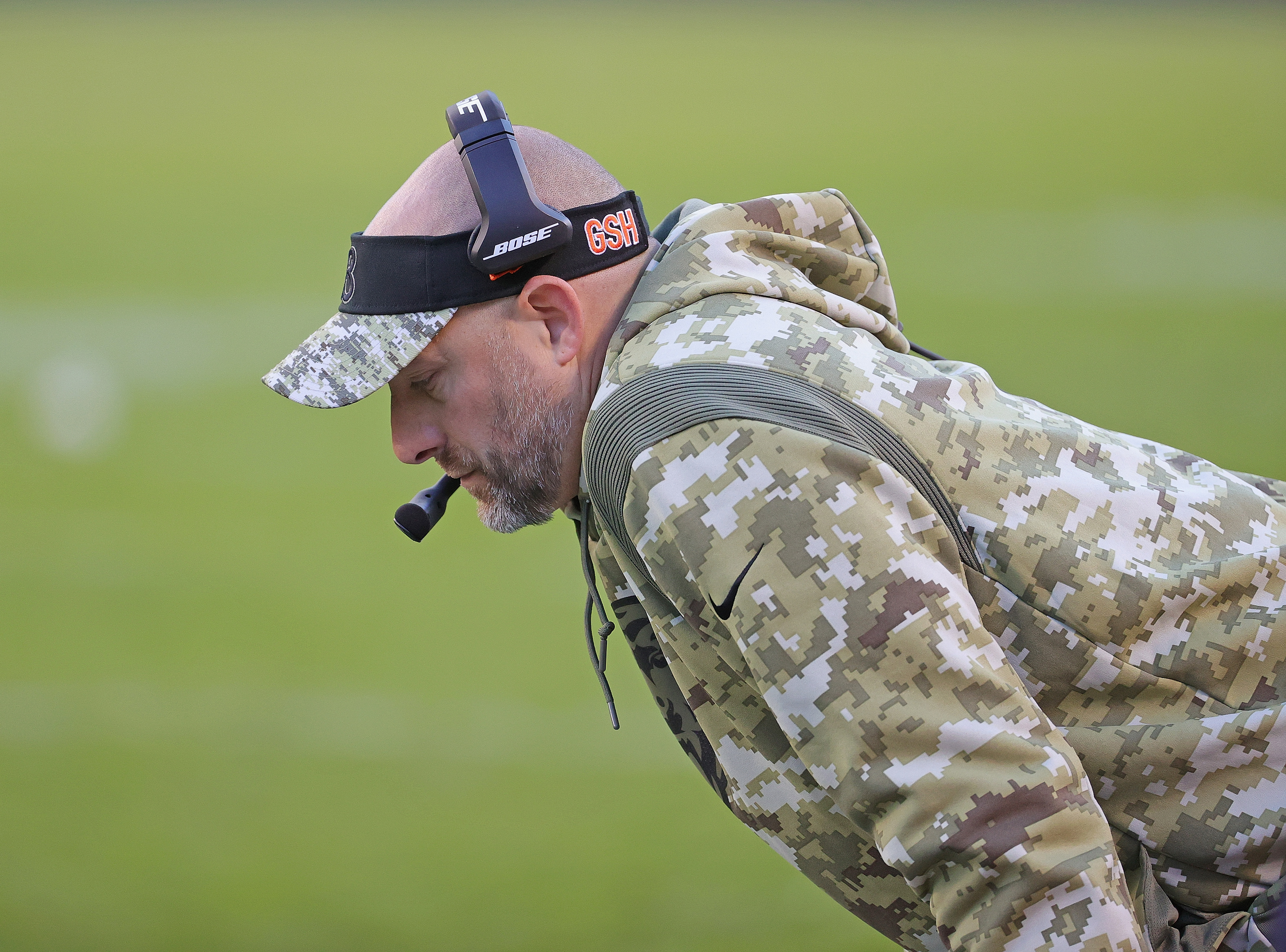 Something needs to change already. It is no secret that Nagy's time wearing the headset is reaching an end. Now, Chicago has some significant work to do whenever he is let go of his duties.
With the NFL season barely halfway over, the Bears must be ahead of the curve and start to pinpoint potential head coach replacements for Nagy.
Who will it be? At this point, there is no traction, especially since Nagy is still around. Moreover, the Bears management and handling of this entire situation is puzzling and could scare off a lot of coaches from considering this job.
But, the talent on the roster is there, and a rising young quarterback makes this an attractive job if it becomes available (which, at this point, it should).
The Bears will have options, and they are going to need to make a home run of a hire to fix the disaster that Nagy caused in his time in the Windy City.