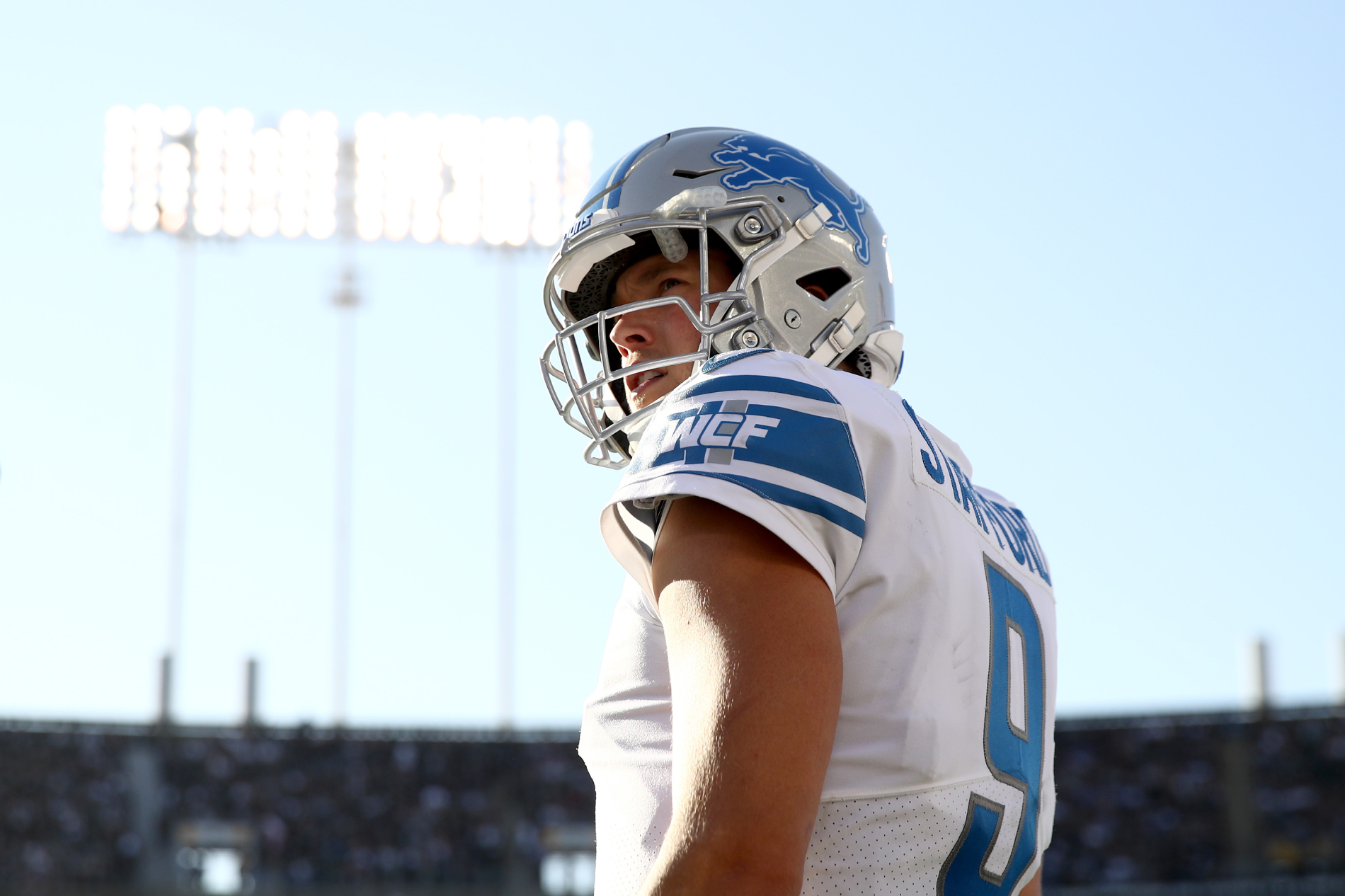 Matthew Stafford Has a Massive Net Worth Despite Having a Losing Record as a QB
Matthew Stafford has been a successful quarterback for the Lions, but has lost a bunch of games. He still has a massive net worth, though.
For close to a decade, Matthew Stafford has been a very talented quarterback in the NFL for the Detroit Lions. However, he has ultimately lost more games throughout his career than he has won, and has barely played in any playoff games throughout his career. Despite his losing record as a starting quarterback, though, Stafford has still racked up a massive net worth over the years.
Matthew Stafford was a star at Georgia
Stafford proved his potential while in college at Georgia. After throwing for 1,749 yards, seven touchdowns, and 13 interceptions in 2006, Stafford had excellent seasons in 2007 and 2008.
During the 2007 season, Stafford threw for 2,523 yards, 19 touchdowns, and 10 interceptions. Georgia was an excellent team that season with Stafford too, as the Bulldogs ultimately went 11-2 and won the Sugar Bowl over Hawaii.
In 2008, though, Stafford became an absolute star. He threw for 3,459 yards, 25 touchdowns, and 10 interceptions that year. He had an excellent target to throw to that year too, as current Cincinnati Bengals wide receiver A.J. Green led the Bulldogs in receiving with 963 receiving yards, and eight touchdown catches. Georgia was also pretty good in 2008, as they went 10-3 and won in the Capital One Bowl over Michigan State.
Stafford's stellar play in college led to the Detroit Lions selecting him with the No. 1 overall pick in the 2009 NFL draft.
He has been a talented, but losing quarterback in the NFL for the Lions
Through his first two seasons in 2009 and 2010, Stafford struggled and only played in 13 games total. However, since 2011 he has been one of the most consistent quarterbacks in the NFL.
In 2011, Stafford threw for a whopping 5,038 yards, 41 touchdowns, and 16 interceptions. He also led the Detroit Lions to a 10-6 record, but they lost in the Wild Card Round of the playoffs. Due to his stellar play in 2011, Stafford even won the AP Comeback Player of the Year award.
Stafford then played well over the next two seasons. He threw for over 4,500 yards in each of those seasons, and for 20 touchdowns or more. The Lions as a team, though, went 4-12 in 2012 and 7-9 in 2013.
Stafford then earned a Pro Bowl selection in 2014, as he threw for 4,257 yards, 22 touchdowns, and 12 interceptions. He also helped lead the Lions to an 11-5 record, but they lost in the Wild Card Round again.
Detroit missed the playoffs in 2015, but then made the playoffs with Stafford again in 2016, as they had a 9-7 record. They lost in the Wild Card Round again, though. The Lions have, however, not made the playoffs since then.
Overall in his career, through Week 2 of the 2020 NFL season, Stafford has only won 69 career games, has lost 81, and his team has finished tied once.
His individual career numbers, however, have been pretty good. Through Week 2 of the 2020 NFL season, Stafford has thrown for 41,566 yards in his career, which is 18th all-time. He has also thrown 259 passing touchdowns, which is 19th all-time.
Matthew Stafford has a massive net worth despite his losing record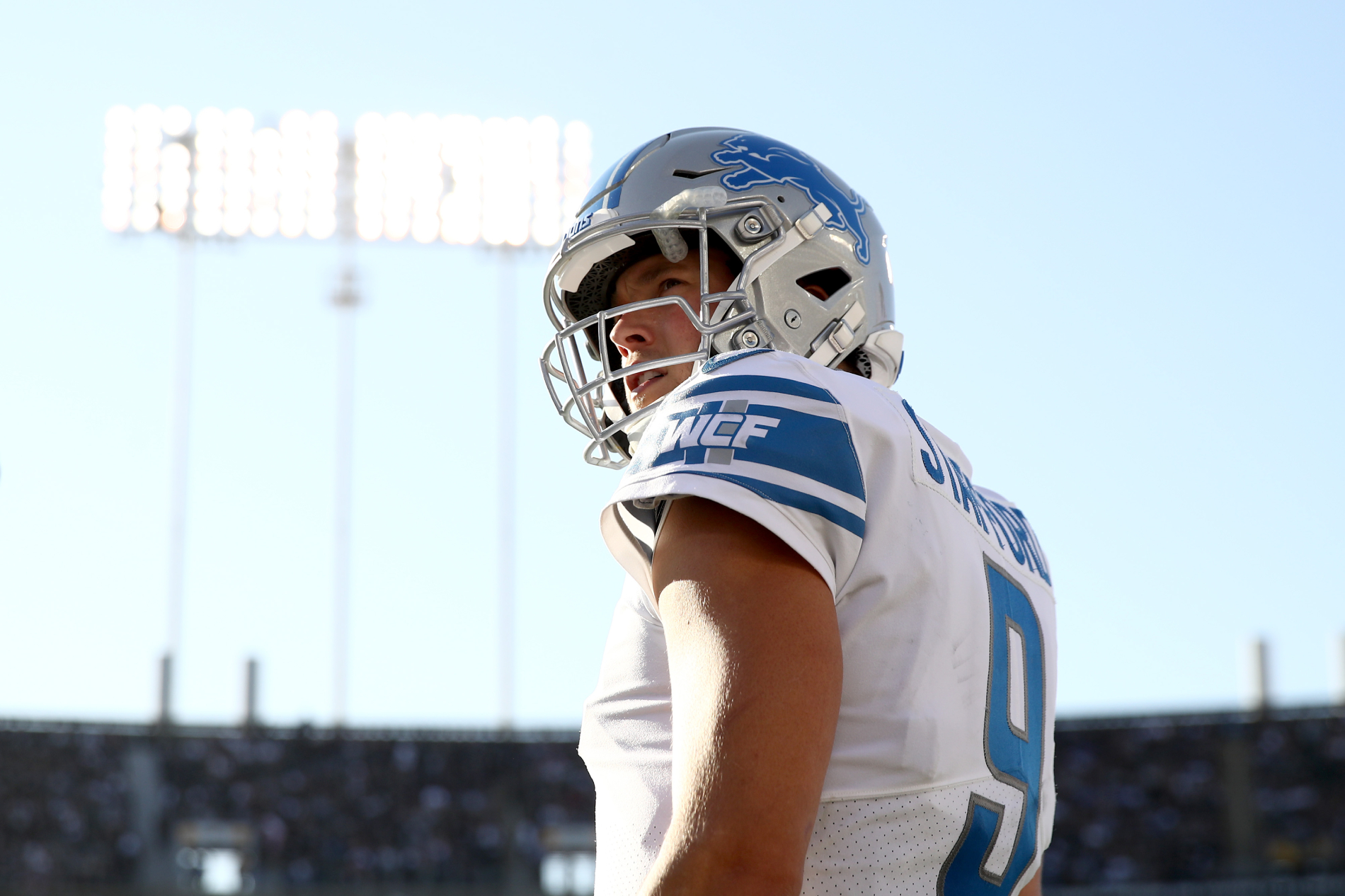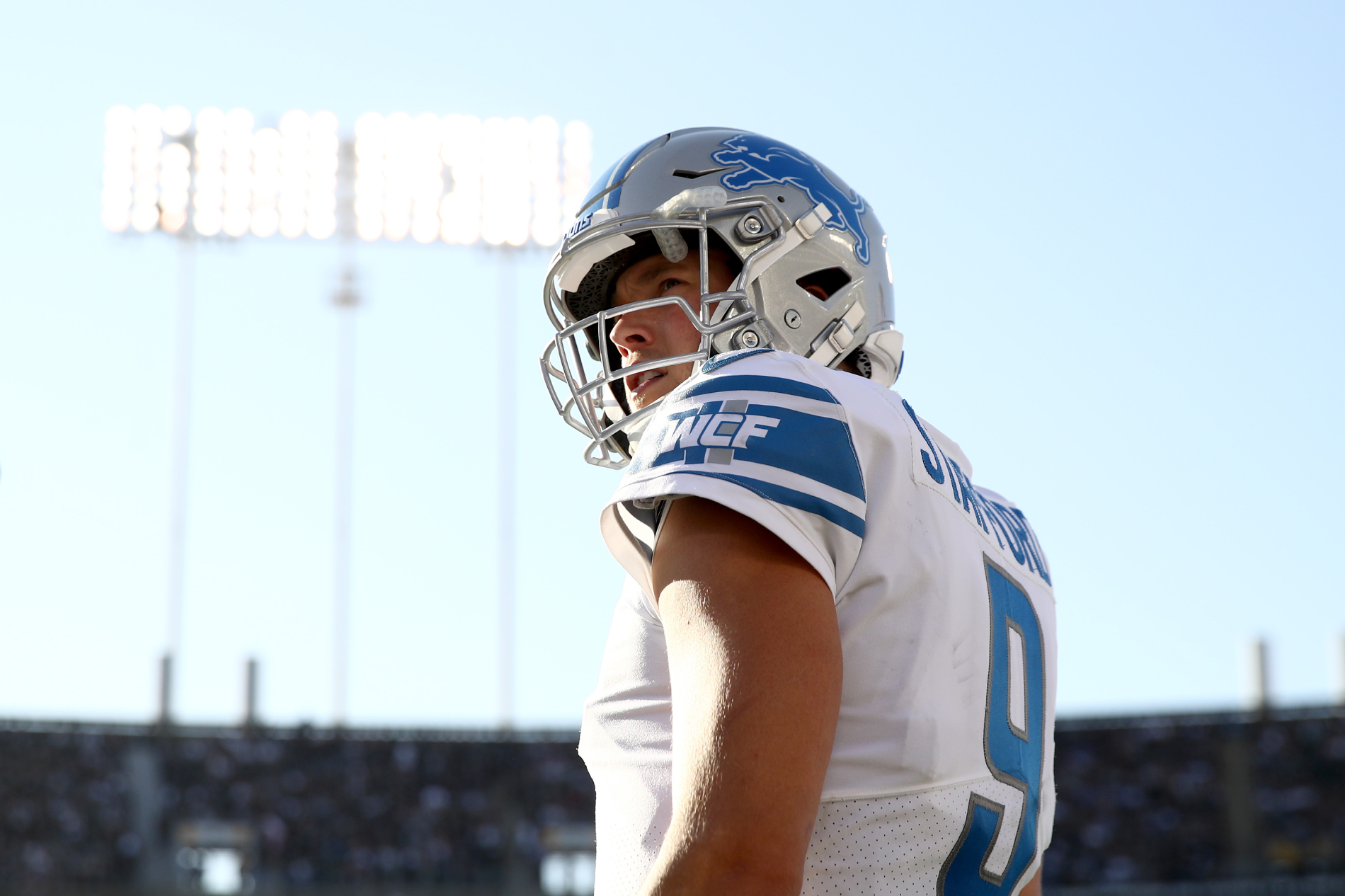 While Stafford has not won much in his career, his play has still helped him earn a lot of money.
According to Spotrac, Stafford has earned $226.47 million in his career. In 2019, he earned $32.7 million, and the most he has earned in a season was $51 million in 2017. So, what's Stafford's net worth?
Celebrity Net Worth estimates that Stafford is worth $35 million.
Matthew Stafford has maybe lost a bunch of games in his NFL career, but his play on the field has still paid off.
Stats courtesy of Pro Football Reference