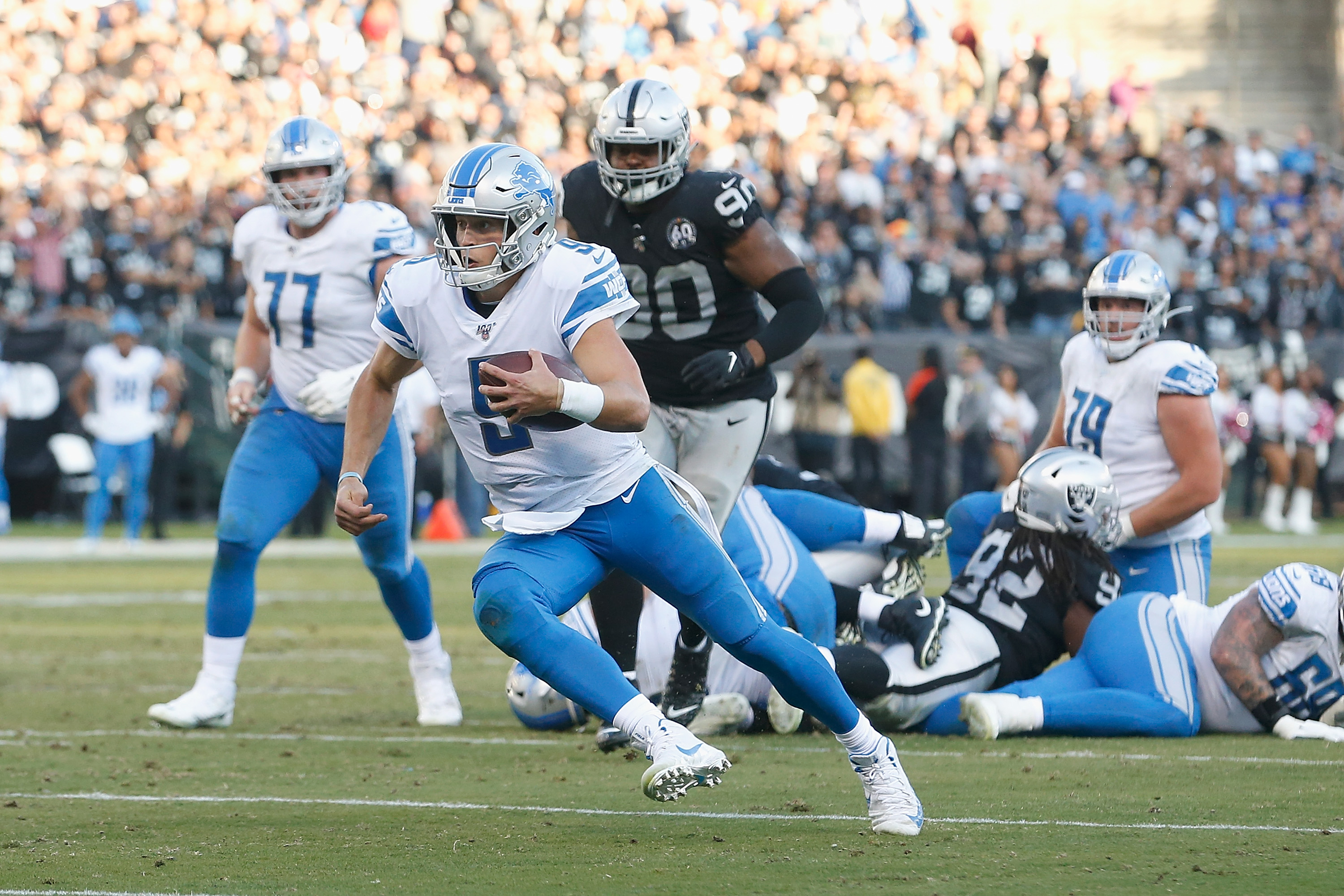 Matthew Stafford, on Reserve/COVID-19 List, Said He Was Very Careful During Quarantine
Detroit Lions quarterback Matthew Stafford, placed on the reserve/COVID-19 list, said he was very careful during quarantine.
Detroit Lions quarterback Matthew Stafford has been placed on the reserve/COVID-19 list. Being placed on the list doesn't mean he has contracted the virus, but he may have been in contact with someone who may have been exposed. Two months ago, Stafford talked about how careful he was regarding COVID-19 with three (now four) young children and a wife 15-months removed from brain surgery.
Matthew Stafford's NFL career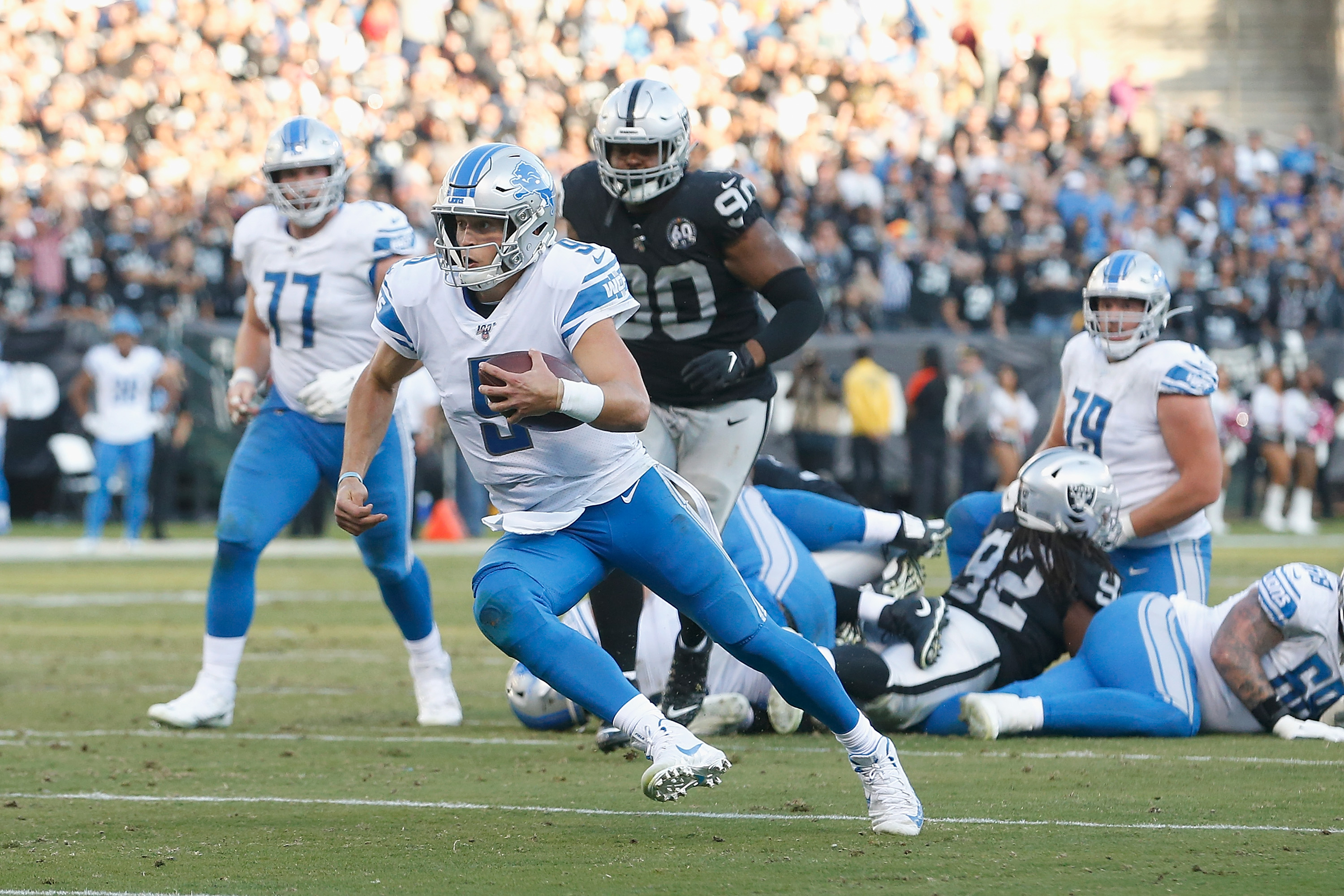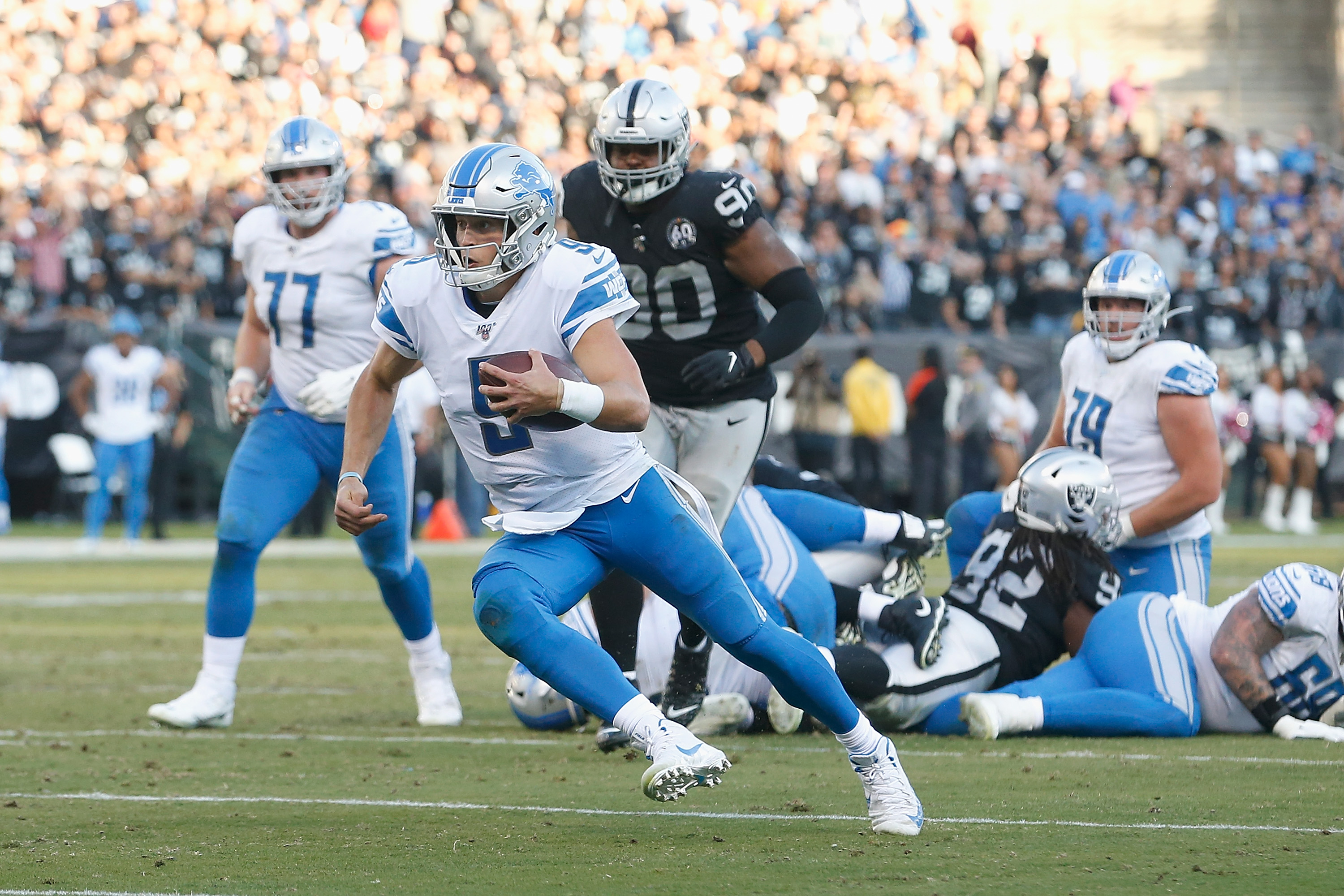 After a stellar college career as a quarterback for the Georgia Bulldogs, Matthew Stafford was the No. 1 pick in the 2009 NFL draft. The Detroit Lions selected the 6-foot-3, 220-pound Stafford, who started 10 games in his rookie season. He struggled that first season, tossing 13 touchdown passes and 20 interceptions. The Lions went 2-8 in his 10 starts.
The following season, Stafford injured his right shoulder in the season opener. He aggravated the injury a few games later and was limited to three games in 2010. Stafford bounced back nicely in 2011 when he played in all 16 games and led the league in passing attempts. He finished the season with a career-high 41 touchdowns and guided the Lions to a 10-6 mark.
Stafford made his only Pro Bowl in 2014 when the Lions went 11-5. He tossed 22 touchdowns and threw for 4,257 yards. Since that season, he's never hit 10 wins, although the Lions went 9-7 in both 2016 and 2017. Last season, a back injury hobbled him and he was limited to eight games.
Stafford one of eight Lions to appear on reserve/COVID-19 list
COVID-19 continues to wreak havoc with professional sports. The virus is giving Major League Baseball fits, forcing postponements of recent games in an already-shortened season. COVID-19 has also forced the cancellation of the NFL's preseason and is not allowing many fans, if any at all, to attend regular-season games.
According to ESPN, Matthew Stafford is the eighth Detroit Lions player to be placed on the reserved/COVID-19 list. Being placed on the list doesn't mean the player has tested positive for the virus. If a player has been exposed to someone who has tested positive, he is required to be placed on the list. Players must remain on the list until they are medically cleared.
Stafford has worked out with a few teammates. He threw with wide receiver Kenny Golladay in California, then threw with receiver Danny Amendola in Georgia. According to ESPN, he had a small workout with some teammate in June, and that workout was against the advice of the NFLPA. The NFLPA had asked players to stop workouts then.
Stafford said he's been very careful
In a May Zoom call with reporters, Matthew Stafford said he worked out a bit, but with three young girls and another on the way (his wife has since delivered his fourth daughter), he wanted to be very careful. His wife, Kelly, also had a surgical procedure on her brain 15 months ago.
Stafford said he was able to work with some of the Lions' draft picks and made sure they followed the rules. "Just trying to make sure we are limiting the amount of people that are there," he said. "Obviously, it's only the guy throwing and the guys catching. I'm honestly making conscious efforts to not lick my fingers before I get the ball or throw it — things I never thought I would have to think about. I'm making sure we just limit our contact."
Stafford said he's doing the same when he's away from football. "We're doing everything we can to try and stay safe," he said. "I have three little ones and a pregnant wife at home so it's at the forefront of my mind to make sure that I'm staying safe."