Matthew Stafford Is Thriving on the Rams but Looked at Houses in an Entirely Different City Prior to His Blockbuster Trade
Quarterback Matthew Stafford has been thriving on the Los Angeles Rams through the first two weeks of the 2021 NFL season. He has them sitting at 2-0 so far with a couple of nice wins, including a 27-24 victory over the Indianapolis Colts in Week 2.
However, at one point this past offseason, it appears Stafford thought his former team, the Detroit Lions, were going to trade him to an entirely different franchise instead. In fact, he even looked at homes in the respective city.
What team was it? Stafford apparently thought there was a good chance he was going to the team he just defeated in Week 2, the Colts. But the Rams' eye-popping offer turned his house hunting venture to LA.
Matthew Stafford and the Indianapolis Colts had a mutual interest
After 12 seasons and no playoff wins, Stafford's departure from the Lions was inevitable. His name was in a plethora of trade rumors and connected to several franchises throughout this past offseason.
One team that continued popping up, though, was the Colts. After seeing two quarterbacks retire in three years (Andrew Luck and Philip Rivers), Indy was looking for a QB to take its solid roster back to the playoffs.
The Colts were even reportedly on Stafford's list of places he wanted to go, Seth Wickersham reported for ESPN.
But as you know, the Rams traded for Stafford in a blockbuster deal, and it appears LA just simply outbid Indianapolis.
The Lions received two first-round picks, a third-round pick, and quarterback Jared Goff in the deal with the Rams. According to USA Today's Colts Wire, there have been conflicting reports on what Indy offered Detroit, but the constant is that they likely never offered more than one first-round pick.
Indianapolis must have still been close to acquiring the No. 1 overall selection in 2009 at some point, though, as he and his wife even looked at homes in the city.
The quarterback looked at houses in Indianapolis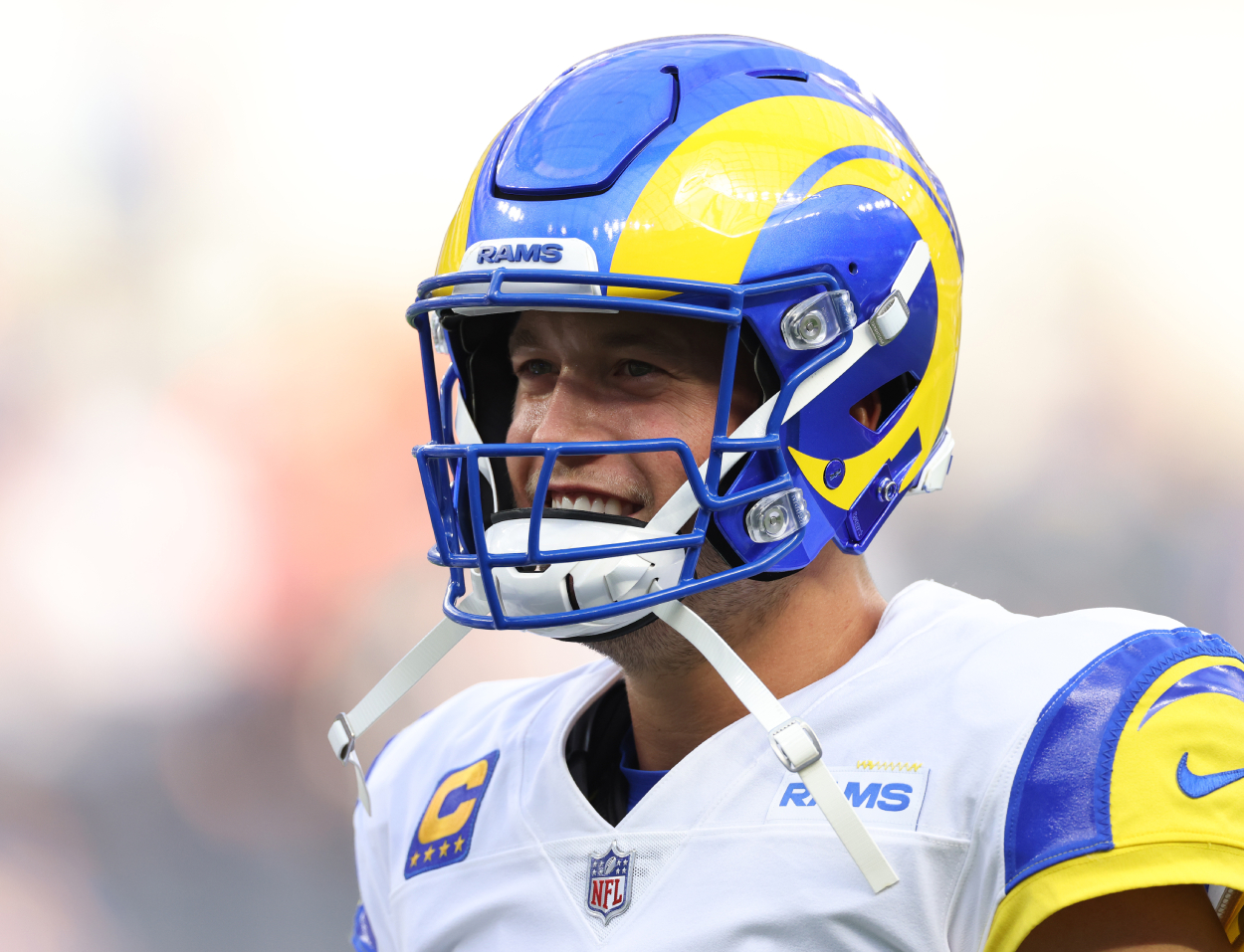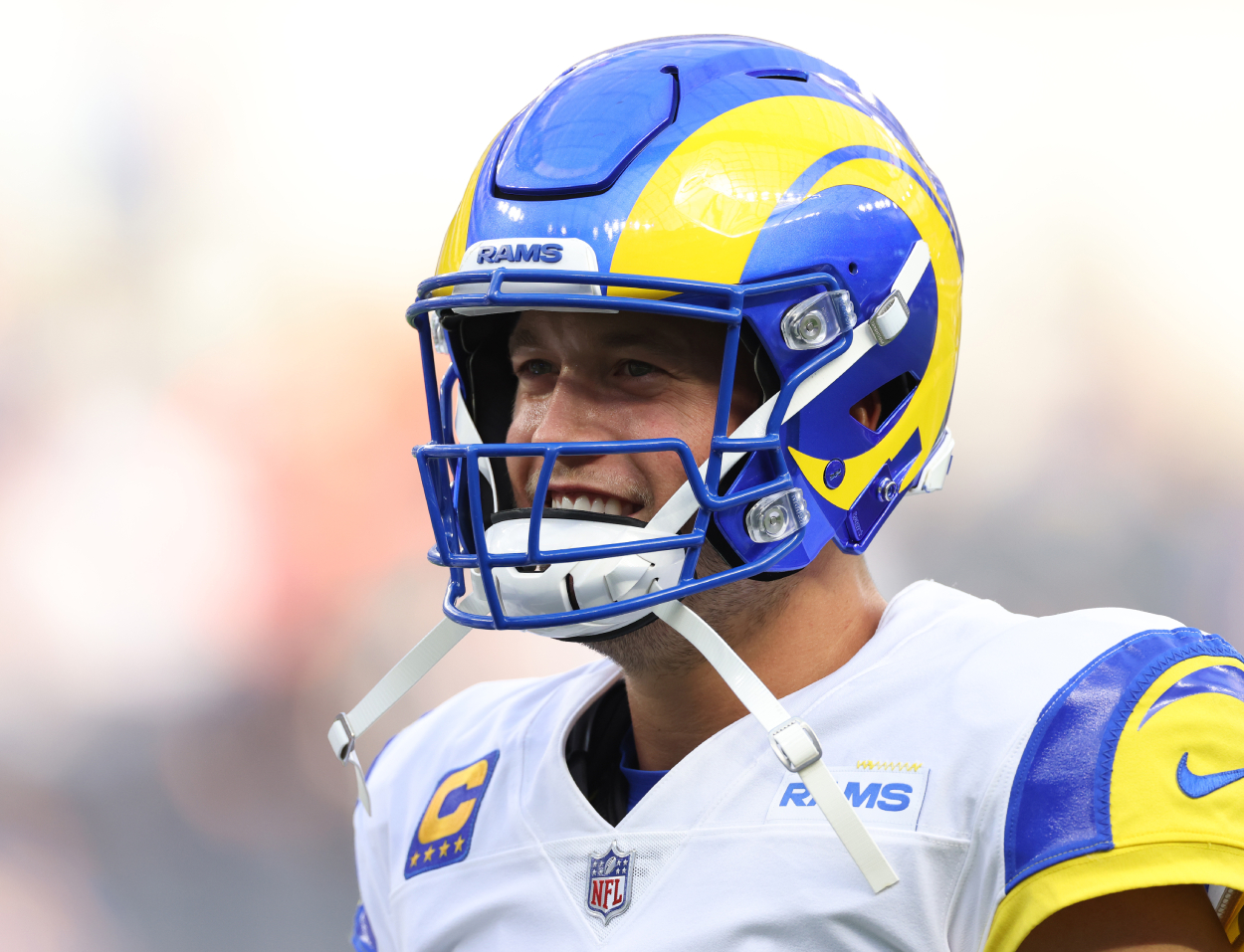 After the Rams' Week 2 win over the Colts, Stafford's wife, Kelly Stafford, appeared on her podcast, The Morning After, and she revealed just how close the family was to moving to Indy.
"During the whole trade thing, we thought (the Colts were) a possibility," Kelly said on the Sept. 20 episode, per the Indy Star. "We looked at Zillow for houses there, started to explore."
She added: "They're an awesome team."
So, no matter how things ended up or what the reports say regarding how much Indianapolis offered for Stafford, he must have thought going to the Colts was a real possibility.
But other than the fact homes in Indy are likely much cheaper than any in LA, everything still seems to be working out for the 2014 Pro Bowler.
It's working out for Matthew Stafford and the Rams so far
We're only two weeks into the 2021 NFL season, but the trade seems to be working out for Stafford.
After playing on a team that had three straight losing seasons and only made the playoffs three times since drafting him in 2009, Stafford is now 2-0 and thriving so far on a talented Rams squad. He has thrown for 599 yards, five touchdowns, and only one interception, and he leads the NFL in yards per completion with 15.4. Stafford's completion percentage is also almost near 70% as it sits at 69.6%.
All in all, the 33-year old has a great chance to go on a deep playoff run this year. The Rams have a stellar defense with the best player in football, Aaron Donald. It also seems Stafford has already formed a great connection with wide receiver Cooper Kupp, who has 16 catches for 271 yards and three touchdowns in two games.
The Colts, on the other hand, have been dealing with a significant amount of injuries, including a few to multiple offensive linemen. The quarterback they ultimately traded for, Carson Wentz, is also working through two sprained ankles he suffered against the Rams after already fighting through a foot injury during training camp.
It's safe to say things seem to be working out for Stafford and the Rams so far. Not so much, though, for the team he almost went to this past offseason.
Stats courtesy of Pro Football Reference
RELATED: Cris Collinsworth Needed Only 20 Seconds to Offer Matthew Stafford a Brutal Backhanded Compliment and Savagely Rip the Detroit Lions