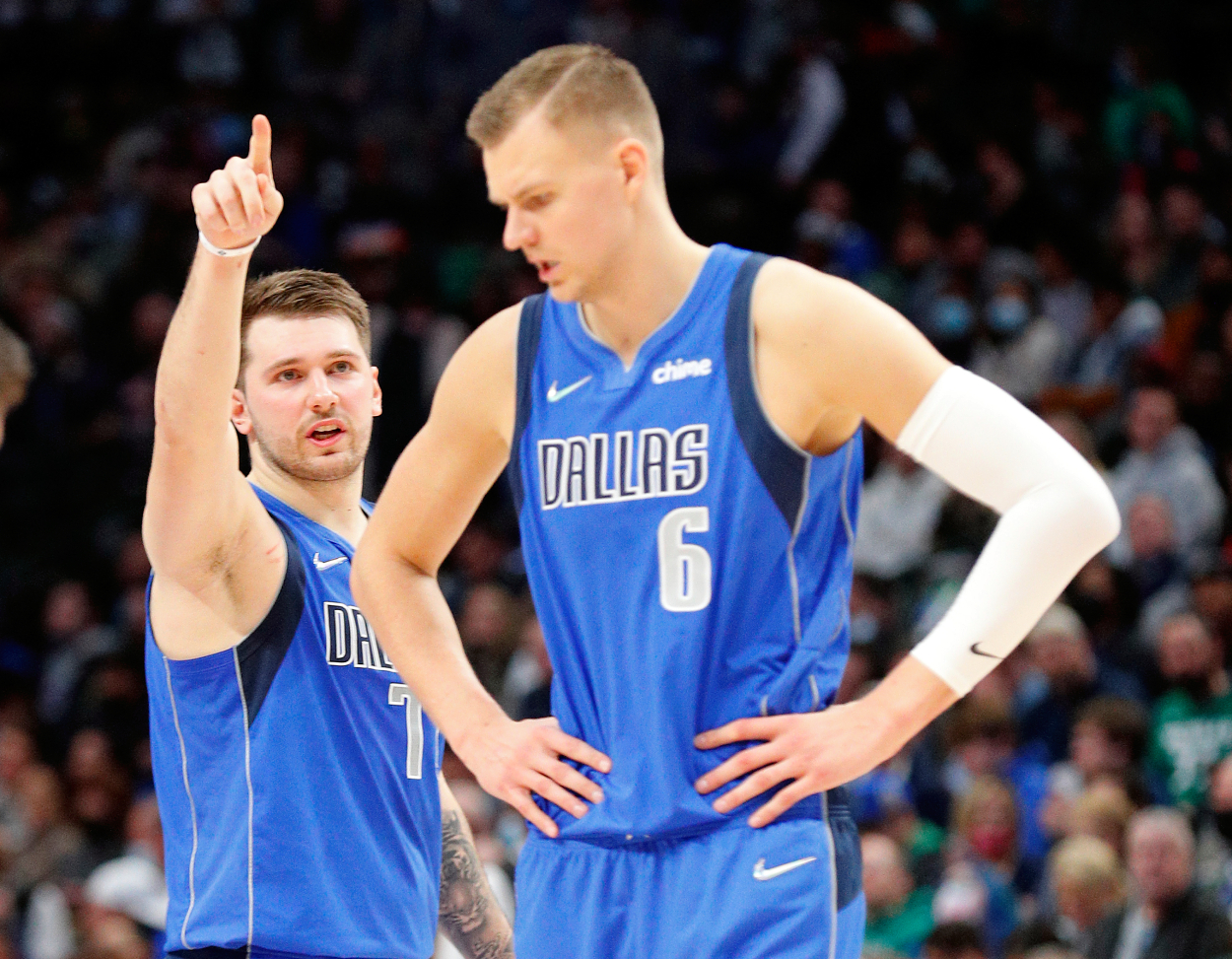 All the Mavericks and Wizards Did Was Swap Problems and It Could Cost Them Superstars Luka Doncic and Bradley Beal Someday
The Dallas Mavericks sent Kristaps Porzingis to the Washington Wizards for Spencer Dinwiddie and Davis Bertans, but the deal will likely help stars Luka Doncic and Bradley Beal very little.
Thursday's trade between the Dallas Mavericks and the Washington Wizards proved that not all deals get made to better their teams. Sometimes, they happen just to keep teams from getting worse — much, much worse.
It didn't take a basketball genius to see that the Luka Doncic and Kristaps Porzingis partnership had been on life support for months, if not years. Their rocky relationship was only going to get worse — and potentially drive Doncic out of Dallas — if the Mavericks didn't do something soon.
As for their Wizards, their promising 10-3 start to the season is a distant memory after getting routed repeatedly in recent weeks. Washington shuffled the deck by unloading Spencer Dinwiddie, Montrezl Harrell, and Aaron Holiday in three trades.
However, the bad news for both teams is their problem-for-problem swap likely won't yield much progress. That should be concerning because of the potential future impacts on superstars Bradley Beal and Doncic. 
The Luka Doncic/Kristaps Porzingis pairing never worked for the Dallas Mavericks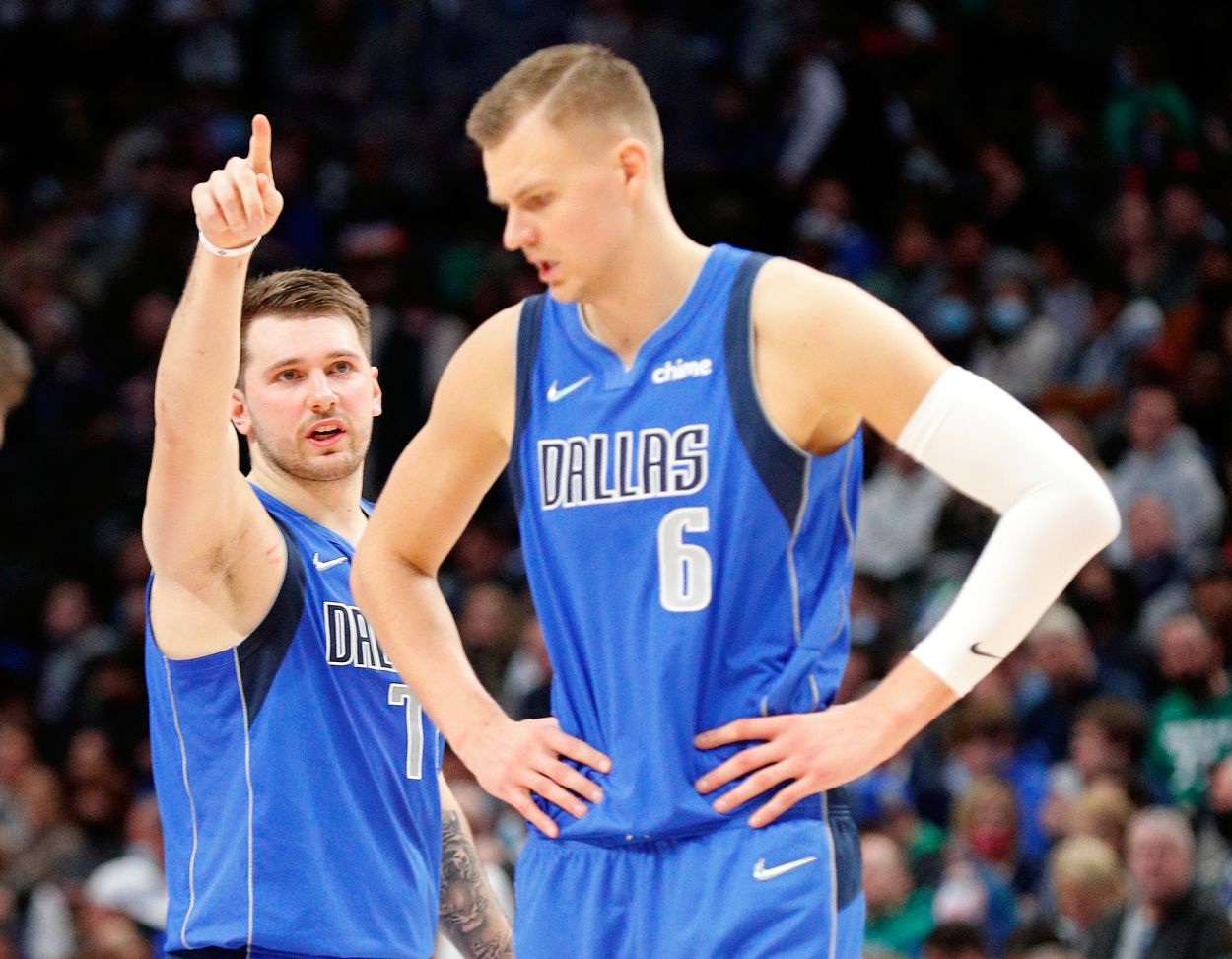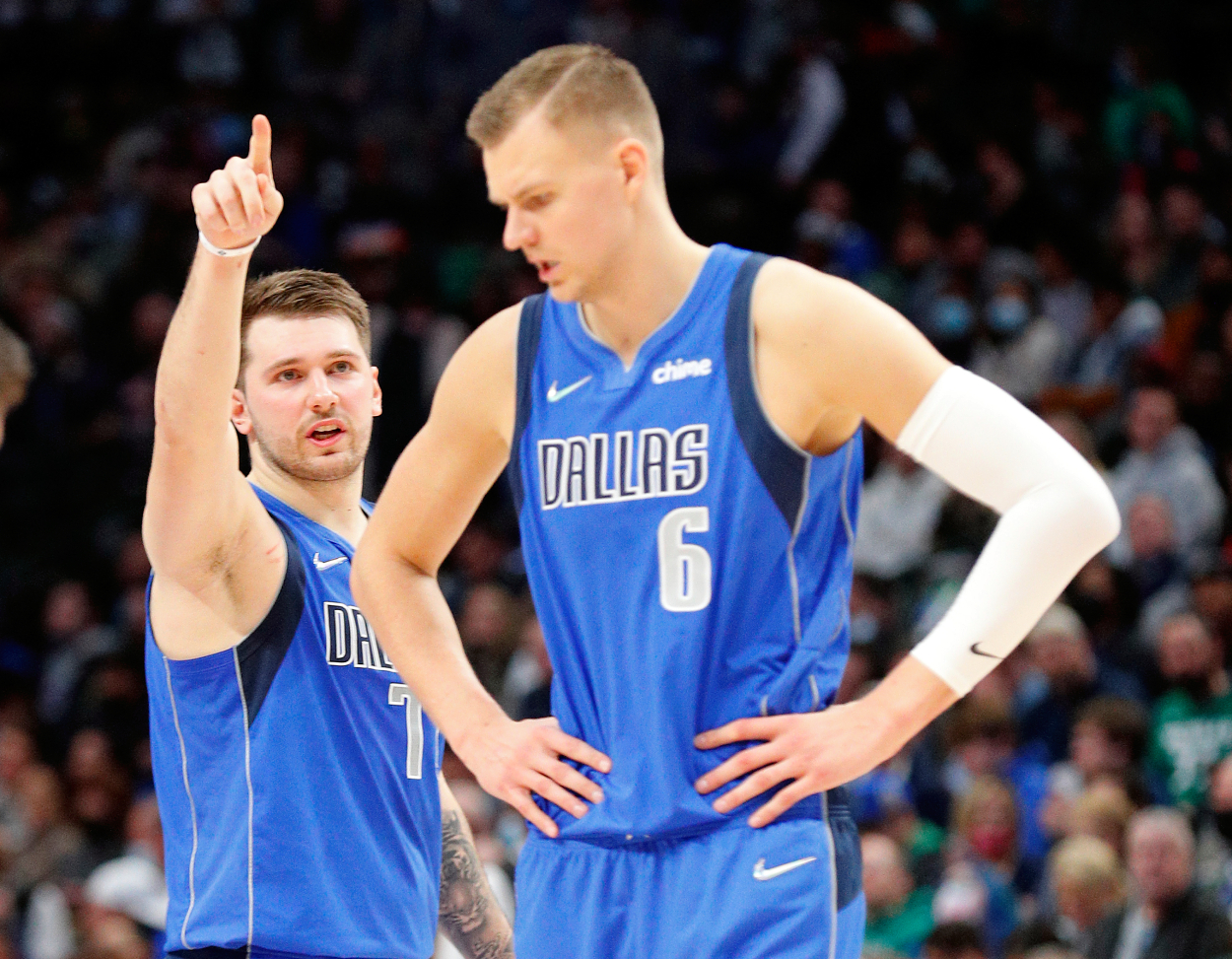 On paper, the pairing of Luka Doncic and Kristaps Porzingis seemed like one that would prove to be dynamic for the Dallas Mavericks. After all, Doncic is a big-bodied playmaker capable of finding a scoring threat such as the 7-foot-3 Porzingis for buckets.
But after three years of dirty looks between the two stars, in-fighting rumors, Porzingis injuries, and playoff failures, the Mavericks finally pulled the plug on the experiment. Porzingis was missing for the final five games of his Mavericks career with a bone bruise in his knee and likely a bruised ego about getting cast off to the perpetually rebuilding Wizards.
"I know he got nicknamed 'The Unicorn' because he's so unique," analyst Tim Legler said on ESPN. "But he's also 'The Unicorn' because you hardly ever see him." 
The problem with the trade for the Mavericks is that it does little to make them better this season. In Doncic, the Mavericks already have one of the most ball-dominant players in the league, and Dinwiddie provides far too much duplication.
Dinwiddie is insurance in case breakout star Jalen Brunson bolts in the summer, and clearing Porzingis' salary did allow the Mavs to sign Dorian Finney-Smith to a contract extension. 
The Wizards had to do something to shake up their toxic team at the NBA Trade Deadline
It's been a rather tough week for the Wizards. First, they lost superstar guard Bradley Beal to a season-ending wrist injury that will require surgery. Then, they saw their pursuit of two-time All-Star forward Domantas Sabonis rebuffed when the lowly Sacramento Kings offered a package centered around guard Tyrese Haliburton. Finally, the Wiz shipped out four players from a team that entered with so much hope.
Washington adds Porzingis to an already packed front-court rotation. The Wizards would be wise to play Porzingis at center, where he has been one of the NBA's best rim protectors this season, according to Second Spectrum's player tracking statistics. 
What, then, do they do with centers Thomas Bryant and Daniel Gafford? And they still have a logjam at power forward with Kyle Kuzma, Rui Hachimura, and Deni Avdija.
What effects do these trades have on the futures of Luka Doncic and Bradley Beal?  
The burning questions, of course, surround the futures of superstars Luka Doncic and Bradley Beal. How did acquiring another point guard and an overpriced Davis Bertans help make life better for Doncic? And how much longer does Beal have to be loyal to the Wizards before they finally surround him with some winning talent?
Incredibly, Dallas hasn't won a playoff series since legendary power forward Dirk Nowitzki lifted the Larry O'Brien and Finals MVP trophies overhead in 2011. Doncic has been fabulous in his first two playoff series, but he left both of them a loser. His chances of winning in the playoffs aren't great this season — even when he shoots as he did on Thursday against the Los Angeles Clippers — after the Mavs lost Tim Hardaway Jr. to a likely season-ending injury.
There are plenty of parallels between Nowitzki and Doncic, but the Mavs can't count on the latter spending 22 seasons with one franchise. If they don't get Doncic some real help soon, his eyes could start to wander elsewhere.
As for Beal, he's given no indication that he's sick of the losing in Washington. But how much longer can the 28-year-old All-Star watch the prime of his career wasting away while the Wizards are rebuilding?
Porzingis, if healthy, might help Beal, but Washington still is no championship contender. And neither is Dallas — even with Doncic's brilliance. All Dallas and Washington did on Thursday was swap their problems. However, neither team is necessarily better for it. Before long, there could be a steep price to pay for whiffing on days like Thursday in the form of two unhappy and restless superstars.
All statistics are courtesy of ESPN.com.