Max Kellerman Firmly Says Bill O'Brien Deserved His Fate After Making the 'Dumbest Trade I Can Remember'
It is reasonable to wonder if Bill O'Brien really deserved to get fired by the Houston Texans after he got the boot only four weeks into the 2020 NFL season. Sure, the team is struggling, and sure, he has made some questionable decisions; however, he has also had a lot of success with the Texans. That success doesn't seem to matter to ESPN's Max Kellerman, though, as he seems to think that O'Brien absolutely deserved his fate.
Bill O'Brien had success as head coach of the Houston Texans
O'Brien was on the New England Patriots' staff from 2007 through 2011 and then became the head coach of Penn State's football team in 2012. He then ultimately spent two seasons there before becoming the head coach of the Houston Texans in 2014.
Prior to hiring O'Brien, the Texans had only made the playoffs twice since becoming an NFL team in 2002. With O'Brien, though, they have become one of the most successful teams in the NFL.
Houston went 9-7 in each of O'Brien's first three seasons. They ended up winning two division titles in those years and reached the playoffs twice. Then, after going 4-12 in 2017 when first-round pick Deshaun Watson got injured early into the season, the Texans went 11-5 in 2018 and 10-6 in 2019. They ultimately won their division and reached the playoffs in each of those seasons too.
The Texans fired him after an 0-4 start in 2020
The beginning of the end for O'Brien really seems to be once he got more power over personnel moves.
The Texans fired general manager Brian Gaine in 2019, according to ESPN. O'Brien then got more power over the personnel, which led to him trading Jadeveon Clowney, and then sending two first-round picks and a second-round pick to the Miami Dolphins for offensive lineman Laremy Tunsil and wide receiver Kenny Stills.
However, in January, the team named him general manager, and he then made one of the most controversial moves in NFL history. O'Brien traded star wide receiver DeAndre Hopkins to the Arizona Cardinals for running back David Johnson and a second-round pick. 
Now, this season, it appears that quarterback Deshaun Watson is really struggling without Hopkins. He has thrown for six touchdowns and three interceptions through four games, and has been sacked 16 times. The Texans have started 0-4 too. Their poor start is, most likely, a big reason the team decided to fire O'Brien and name Romeo Crennel the team's interim head coach on Oct. 5.
"In the end, in this business, it's a bottom-line business," O'Brien said, according to ESPN. "We weren't able to get it to where we needed to get it. … I understand we fell short in terms of taking this team further in the playoffs. But I do leave knowing that myself and this staff gave everything this organization deserved and more. We worked very, very hard to try to get this to a place where it could be a championship program. We just didn't get it done."
Max Kellerman said O'Brien deserved to get fired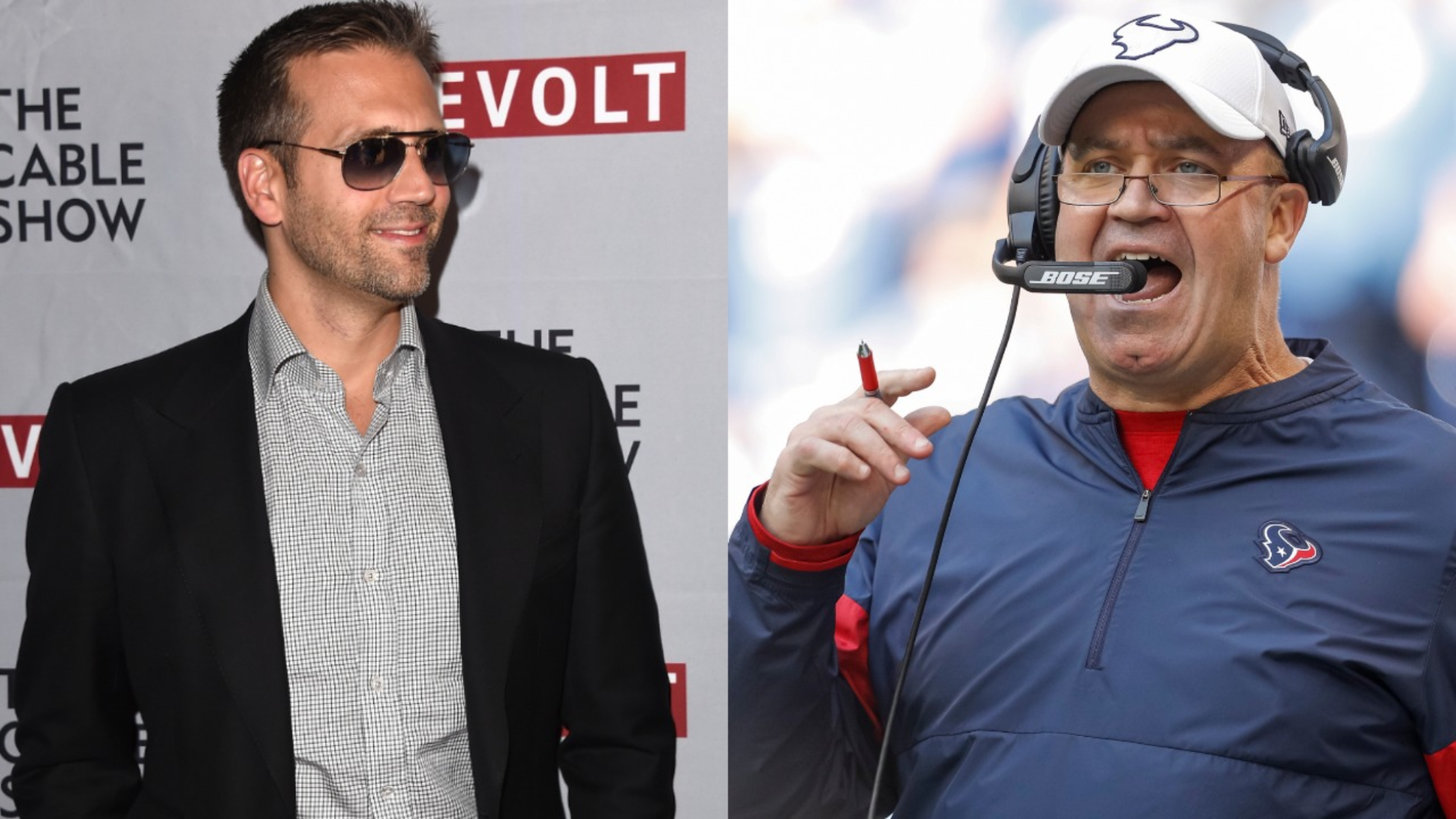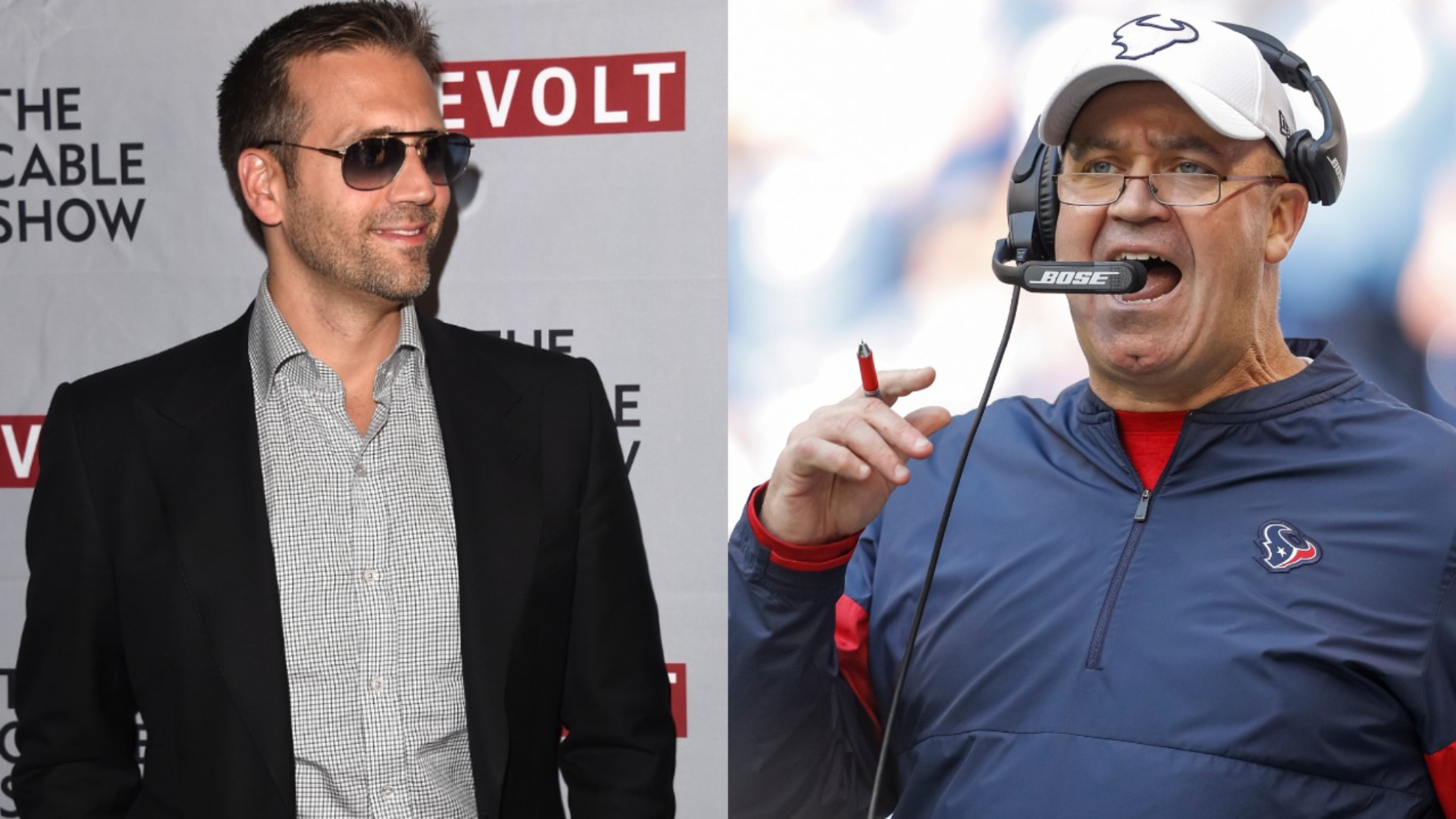 O'Brien proved he was a good coach but made some questionable personnel moves. So, did he deserve to get fired? ESPN's Max Kellerman believes so.
"Of course [he deserved to be fired], he never deserved to be hired in the first place as GM," Kellerman said on the Oct. 6 episode of ESPN's First Take. "I don't know why they did that. They made the playoffs, and they were heading in the right direction, it seems. … He did not build the team that got to the playoffs in the first place, but he sure did dismantle it."
Kellerman continued: "It's not a good team. Is it one of the worst teams in football? Well, by record, yeah, and maybe they are. How do you dismantle an ascending playoff team with a rising star young quarterback in the matter of a season? … I've seen worse head coaches, I've seen better, but as a GM — I mean the DeAndre Hopkins trade alone, as soon as it happens, you fire that guy. That was the dumbest trade I can remember."
In the end, Kellerman said this about the Texans' decision to fire O'Brien.
"You literally couldn't find one serious person who would defend that trade. So, did he deserve to be fired? Yeah, as GM he deserved to never be hired. And at this point, since he's both the coach and the GM, he's got to go."
Kellerman is probably not the only person who has this belief. O'Brien had a good amount of success as head coach, but his personnel moves were just too awful to overlook. It appears that the Texans, in the end, didn't overlook them, either.
Stats courtesy of Pro Football Reference