Max Verstappen Avoids Comparisons to Choke-Artist Carlos Reutemann by Beating Lewis Hamilton for His First Formula 1 Championship
Max Verstappen needed to run "The Race of My Life" to avoid an epic Formula 1 world championship collapse.
Withstanding a comeback attempt by seven-time F1 champion Lewis Hamilton, Verstappen executed "The Pass of My Life," when he maneuvered around Hamilton along Turn 5 of the final lap of the Abu Dhabi Grand Prix on Dec. 12.
The move secured Verstappen's first F1 drivers' title. He also avoided being remembered for the way he lost a title, much like how Carlos Reutemann has been recalled the past 40 years ago.
Carlos Reutemann went against his team contract and it cost him an F1 title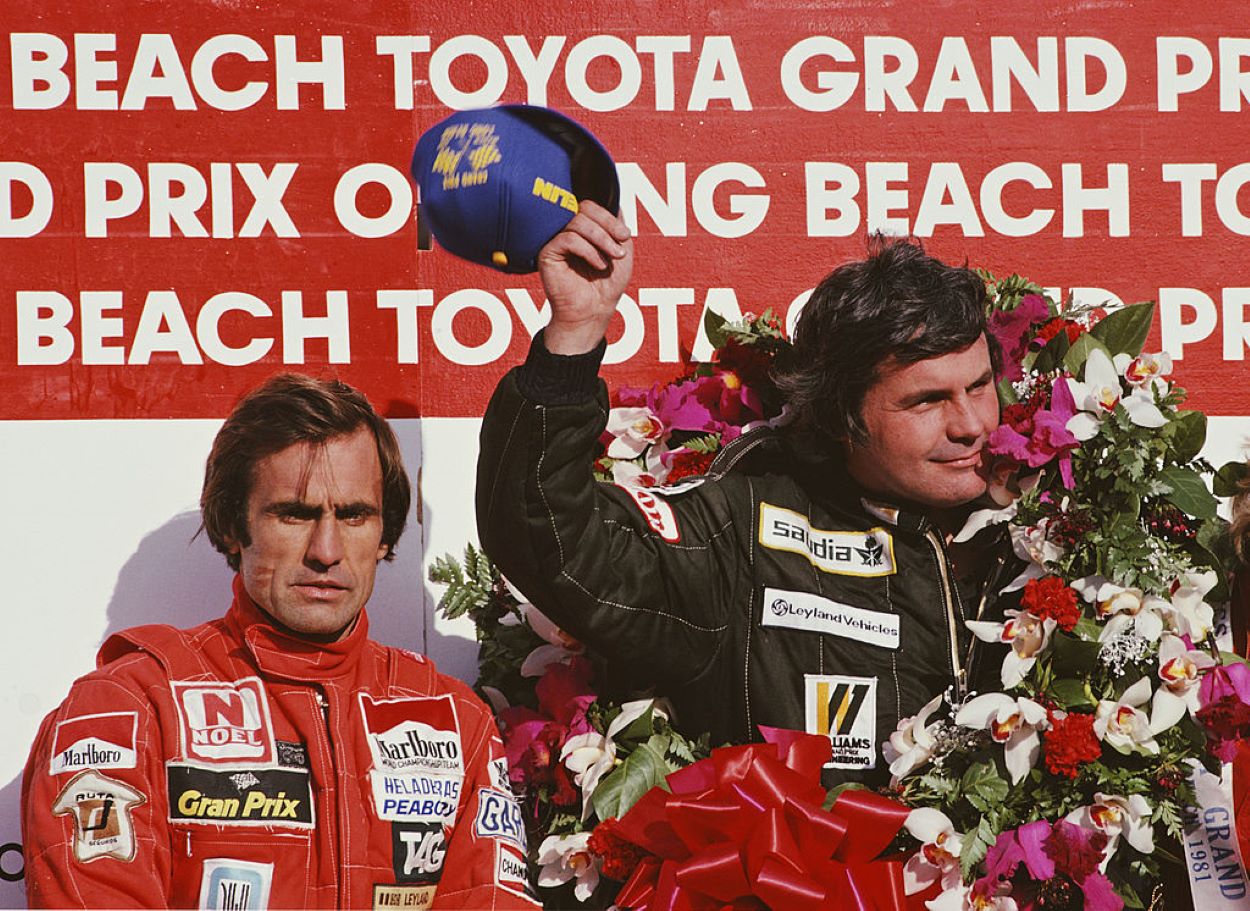 Following the Mexico City Grand Prix on Nov. 7, Verstappen paced Hamilton, then the four-time defending champion, by 19 points with four F1 events remaining. Hamilton went on to win the next three races to pull even with Verstappen. Fans were starting to hand out the choke label, but then Verstappen pulled off a last-lap pass for the ages.
Verstappen not only distanced himself from the season-long drama with Hamilton but sped away from any comparisons with Reutemann, whose difficulties were mainly self-inflicted. Hamilton continues to struggle in do-or-die races.
The teammates' contract status fermented the lingering resentment between Alan Jones and Reutemann in 1981. As the defending F1 champ, Jones received the upper hand. Reutemann signed the deal but didn't abide by its terms.
The contract called for Jones to be handed the lead – and victory – if both drivers paced the field by 20 seconds or more and the Williams Racing teammates were separated by less than four seconds. Team officials wanted to avoid a scenario of its two drivers crashing with a substantial lead.
"… Carlos, with his eyes wide open, signed it," Jones wrote in his autobiography, "AJ: How Alan Jones Climbed to the Top of Formula One," reported by wwos.nine.com.au. "I am a firm believer in living by the agreements you make, whatever they are and whether or not they become less palatable over time.
"Carlos, as it turned out, did not see things that way."
Jones on Reutemann ignoring the team contract: 'He kept going, I was furious'
Reutemann certainly didn't see things that way. Just two races into the 1981 campaign, the issue came to a head when the dominating teammates ran Reutemann first and Jones second about a minute ahead of the field.
A pit crew member wrote "Jones-Reut" on the drivers' board, indicating the expected order of finish. Reutemann, however, did not concede track position.
As the laps rolled on, Jones started to realize Reutemann planned to ignore the team contract completely. "This prick's not going to do it," Jones wrote, reflecting on his last-lap thoughts.
A hall of fame member, Jones wrote he could have challenged Reutemann at several points along the way but held back, despite believing he was driving a stronger machine. Jones felt obligated to follow the contract's terms and not tempt fate with an accident.
"He kept going; I was furious," Jones wrote, reflecting on his brief post-race conversation with Williams founder Frank Williams. "… I just said to Frank, 'All bets are off.' "
Jones' mind games doomed rival teammate Reutemann
By the time the F1 circuit arrived in Las Vegas, Nevada, for the season finale, Jones' title defense was long lost. Reutemann, however, held a one-point lead over Nelson Piquet and all he had to do was finish in front of Piquet to seal the drivers' title.
Reutemann earned the pole, and a disgruntled Jones qualified P2. Jones began playing mind games to get the preferred starting spot. He pulled his teammate aside to plant a seed, saying: "Have you seen where (the) pole is? It's just a disgrace; there's s*** everywhere; I don't know how you're going to get off the line."
Reutemann took the bait. He complained to the late Williams, and Jones stepped in with a sly solution.
"I said, 'Well, you know the man who gets on (the) pole can claim whichever side of the track he wants," Jones wrote.
Reutemann then set up a sit-down with F1 officials, who agreed to switch starting spots.
Jones' plan played out perfectly.
"Of course, I out-dragged him into the first corner, as did (Gilles) Villeneuve, (Alain) Prost, and (Bruno) Giacomelli. He was f***ed from there on in … I lapped him … and probably laughed when I did so.
"He didn't deserve to win (the championship)."
Piquet placed P5 to claim the 1981 F1 title by a single point – much to Jones' delight.