Max Verstappen Going Virtual, Headlining Socially Distanced 24 Hours of Le Mans
After Max Verstappen passed seven-time Formula 1 champion Lewis Hamilton, fireworks exploded in the sky after the final lap of a dramatic Abu Dhabi Grand Prix. And the party at Yas Marina Circuit commenced, crowning a new titleholder.
Verstappen nearly drowned in celebratory champaign spraying from all directions on the podium on Dec. 12.
What kind of party does Verstappen's crew have planned if it captures the 24 Hours of Le Mans Virtual?
F1 champ Max Verstappen racing for 24 Hours of Le Mans Virtual title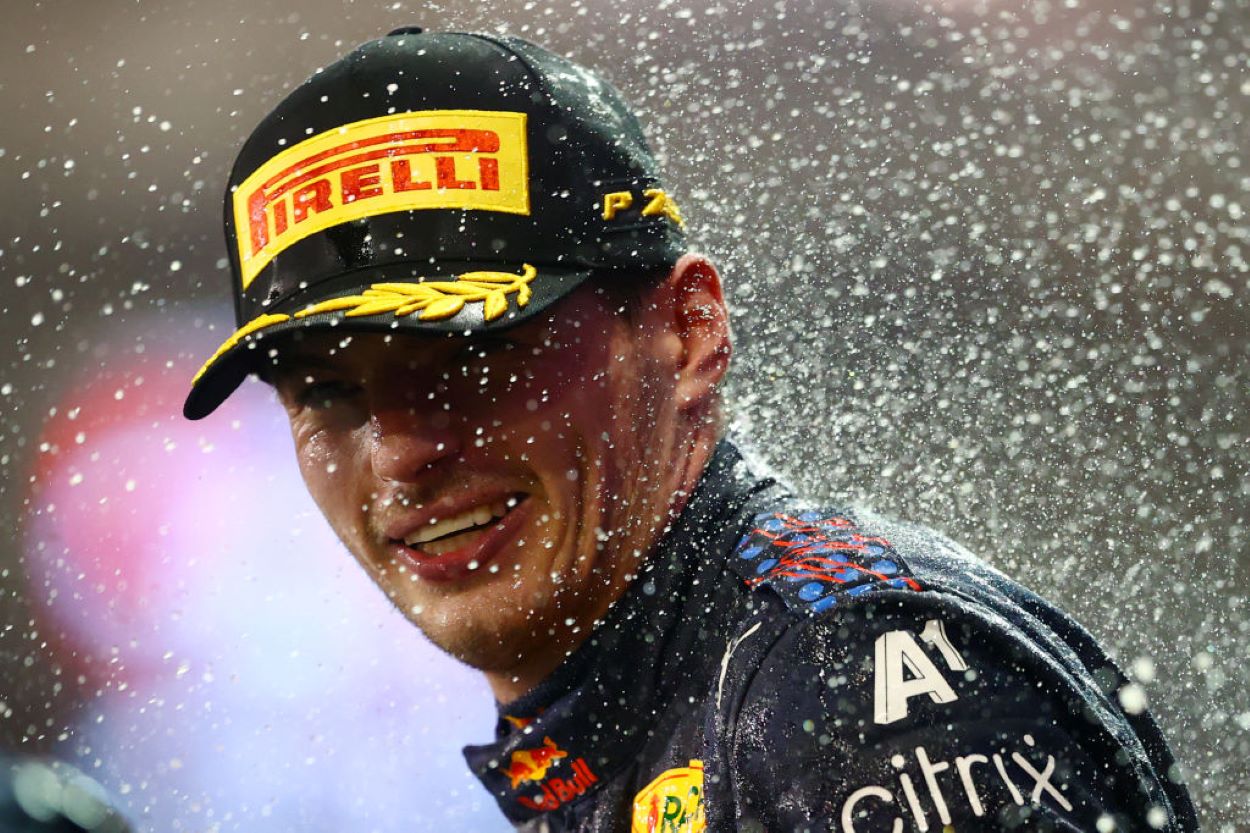 During the height of the coronavirus (COVID-19) pandemic in 2020, an array of virtual events started forming in nearly every aspect of life. School. Business meetings. Concerts. Weddings. Graduation ceremonies. The world seemed to go virtual.
So, it was little surprise that events like 24 Hours of Le Mans Virtual attracted many top names from across the motorsports landscape, from NASCAR to IndyCar. An iconic race like the 24 Hours of Le Mans was an accessible attraction for drivers without much to do in a socially distanced culture.
While the pandemic may still be raging worldwide at the start of 2022, society continues to adapt. Thanks to the vaccines, most businesses remain open, and various sporting events are still being played before spectators.
With that in mind, the organizers of the 24 Hours of Le Mans Virtual event should be honored to collect the talent they assembled for the Jan. 15-16 online race.
Verstappen chasing virtual checkered flag with Team Redline
Among the notable drivers accompanying Verstappen for the virtual endurance race are Juan Pablo Montoya, IndyCar champion Alex Palou and the who's who of esports racing.
All teams must have at least two FIA-graded drivers. Driving for Team Redline, Verstappen's professional partner will be IndyCar's Felix Rosenqvist. A pair of LMP division sim racers, Max Benecke and Atze Kerkhof, round out the squad.
Verstappen, who earned 10 wins and 18 podiums during the '21 F1 campaign, has experience racing virtually with Team Redline.
Montoya has competed and won races in NASCAR, F1, IndyCar, and other series. He will team with his son, Sebastian. Palou will drive for Team Fordzilla.
24 Hours of Le Mans Virtual featuring 29 teams racing after $250k in prize money
The 24 Hours of Le Mans Virtual is expected to field 29 teams, chasing $250,000 in prize money.
Possibly in the near future, if the pandemic ever gets under control and virtual events again go live, the iconic race will again feature cross-over racing from drivers who participate in various series.
Until then, at least, there's the virtual world.
Like Sportscasting on Facebook. Follow us on Twitter @sportscasting19.