Max Verstappen Inks 5-Year, $275M Extension, Celebrates Birthday With 50-Year-Old Dad
A respected Formula 1 driver a generation ago, Jos Verstappen received his birthday present a day early.
One of the top emerging F1 drivers of his time, Max Verstappen signed a five-year contract extension with Red Bull Racing. The deal kicks in after 2023 and could be worth as much as $275 million. It will keep the 24-year-old, the fourth-youngest world champion, in his seat until 2028.
At least.
Max Verstappen benefited from the extra attention he received from his birthday-boy father, Jos
A day before the elder Verstappen celebrated his 50th birthday on March 4; the father witnessed his son sign a career contract with Red Bull.
The father took pride in his son. How could he not?
When Jos was 31 years old, in the prime of his F1 career, he stepped aside to focus on fatherhood and teaching his son, Max, all he could. Jos participated in 107 F1 events in parts of eight seasons, posting two podiums.
Both of his top-three finishes developed during his rookie season in 1994. Of his career 17 points, 10 were earned his first season when he appeared in 10 of 16 events.
Over the past 19 years, Max has benefitted from his father's guidance.
Jos' teaching style may have been rough at times. Other times, it may have been a bit confusing.
But look at the results.
Christian Horner: 'Our immediate focus is on retaining Max's world championship title'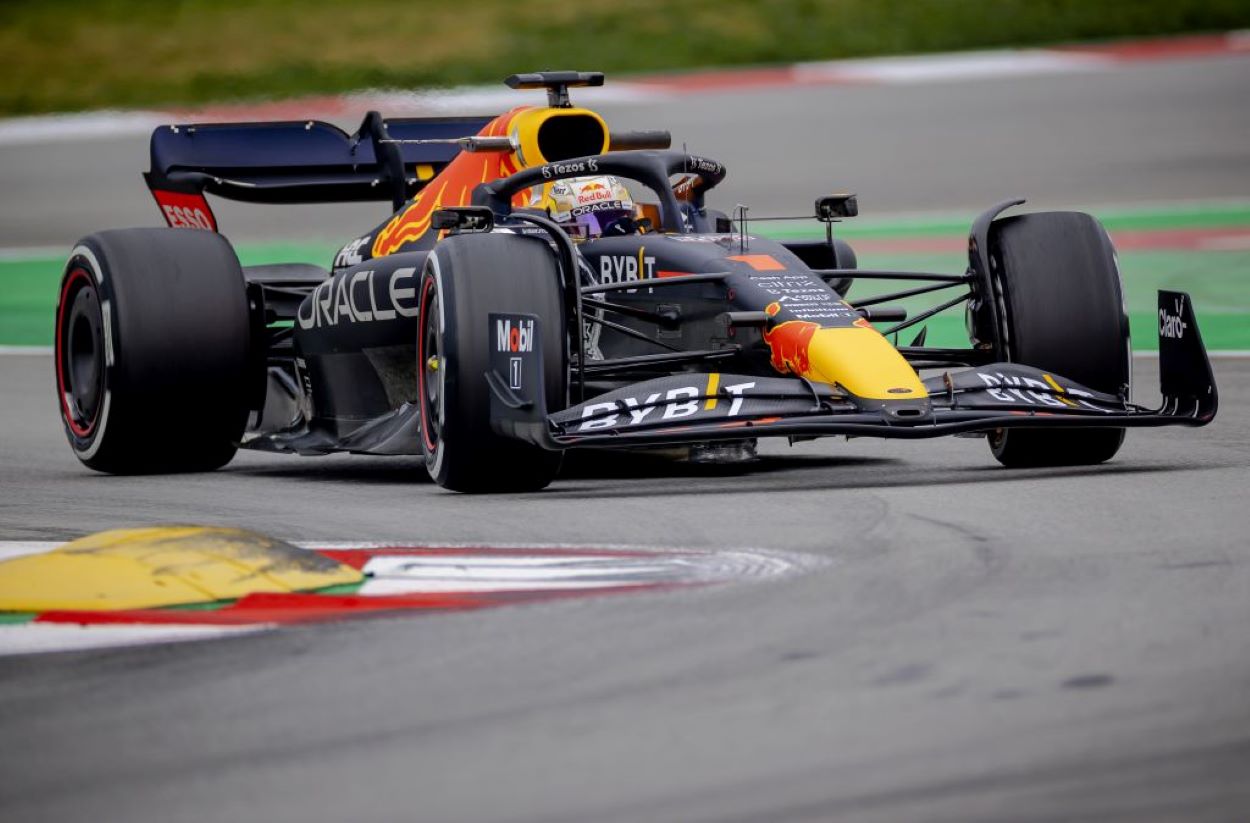 According to a translated post on verstappen.com, Jos celebrated his milestone birthday with "family and friends!" 
When news broke of his son's mammoth deal with Red Bull a day earlier, the event immediately developed into a double celebration. 
How often does a father get to celebrate his son becoming one of the highest-paid Dutch athletes – ever?
At $55 million per season, the extended salary rivals that of seven-time Lewis Hamilton, who has two years remaining on his contact with Mercedes but hinted at early retirement this offseason.
In a prepared statement, Oracle Red Bull Racing CEO Christian Horner said: "To have Max signed with Oracle Red Bull Racing through to the end of 2028 is a real statement of intent. Our immediate focus is on retaining Max's world championship title, but this deal also shows he is a part of the team's long-term planning." 
 Formula 1 fans preparing for Verstappen vs. Hamilton, part II
With Verstappen's long-term future secure, he can turn his full attention to the upcoming F1 season. 
Most F1 fans will focus most of their early-season attention on the Verstappen vs. Hamilton, part II. The season commences with the Bahrain Grand Prix on March 20. 
The rematch was put on hold for most of the offseason while a pouting Hamilton maintained a media ban following the 2021 Abu Dhabi GP's controversial finish. 
There's plenty of time over the next two weeks to debate the end of the 2021 campaign. 
For now, Verstappen will spend the day celebrating his fortunes and thanks to his father for all his help.
Happy birthday, dad.
Like Sportscasting on Facebook. Follow us on Twitter @sportscasting19.
RELATED: Max Verstappen Recalls F1 Moments With 'Uncle' Michael Schumacher