Max Verstappen Undergoes Attitude Adjustment as F1 Champ
Max Verstappen was known to lose his temper. Not just get mad.
The 2021 Formula 1 drivers' champion would seethe, before his emotions would explode in a fit of anger.
But that was the old Verstappen, before he claimed his first title. Entering the 2022 season, Verstappen's boss recognizes his new calmer demeanor.
F1 defending champion Max Verstappen is repairing his temper problems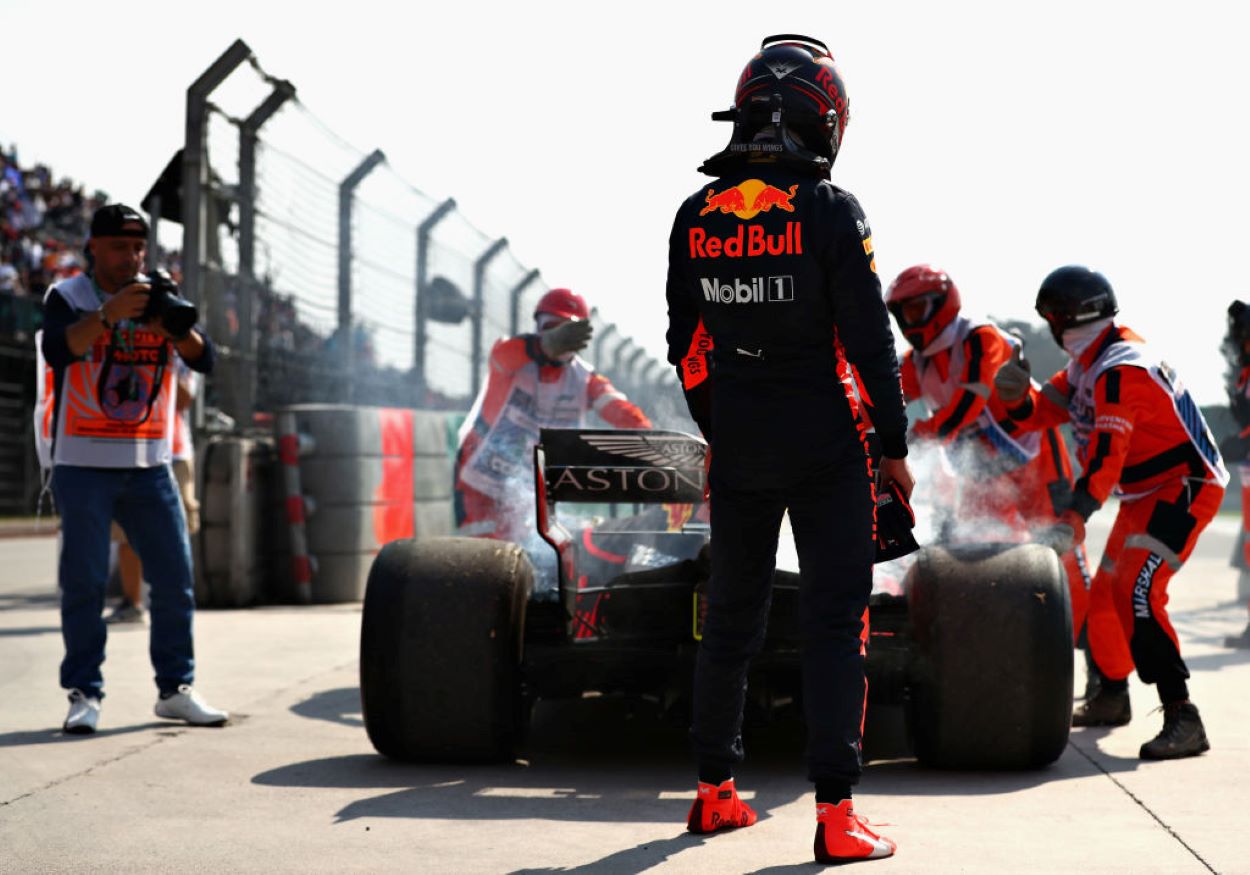 Red Bull Racing CEO Helmut Marko has been astonished at Verstappen's recent mental transformation. 
He is "much calmer," Marko said, according to the translated version of Formule 1. "Max used to explode sometimes and scold in the pit box."
Now, Verstappen takes a broader, more mature view of situations.
Being a champion appears to be helping with Verstappen's disposition. Marko said he's "less aggressive" in his dealings with others. 
"He can now look better at the bigger picture," Marko said.
The Dutch Motorsport book, "Formule Max," revealed Verstappen's attitude adjustment. 
At 24 years old and one of the circuit's youngest champs, Verstappen will need a positive mindset to deal with the potential stress of a rematch against Lewis Hamilton.
Lewis Hamilton likely won't recognize the new Verstappen in 2022 
With FIA Race Director Michael Masi losing his position, Hamilton likely will soon announce his return to Mercedes.
Masi has been the subject of Mercedes' post-Abu Dhabi Grand Prix protests and constant offseason lobbying to remove him. Drawing Hamilton's ire, Masi ordered the season-ending GP to resume racing with one lap remaining.
However, during the caution period, Masi commanded the five lapped machines to pass the Safety Car, which opened the road for Verstappen, running on fresher tires, to catch Hamilton along Turn 5. It denied the seven-time champ a chance at the record title.
Hamilton threatened retirement. He skipped appearances and shut down his social-media platforms for several weeks.
All offseason, nearly everyone connected with F1 had an opinion on Hamilton's status for 2022. He's coming back, don't worry, some said. He's too disappointed, he's done, others contended.
With two years, $108 million on the line, and a chance to break his tie with Michael Schumacher for most career F1 titles, is there any doubt he'll return?
Helmut Marko: 'Max wanted to the fastest at all times and under all circumstances' 
Being away from F1 all offseason, he's probably not aware of the new and improved Verstappen.
It's doubtful Hamilton cares, but Marko does. He used the bumpy 2021 United States GP to illustrate Verstappen's maturity. The pole-sitter, Verstappen lost the lead early but maintained his cool and beat Hamilton to the finish.
If it were 2016, for example, "Max wanted to the fastest at all times and under all circumstances," Marko said. In other words, a younger Verstappen would not have the composure to rebound and win a race like the US GP.
Marko likes the way Verstappen now uses personal control.
Don't worry. Assuming Hamilton returns, the new, calmer, more poised Verstappen will likely emotionally explode again if he loses to his rival.
Like Sportscasting on Facebook. Follow us on Twitter @sportscasting19.
RELATED: Max Verstappen's First Formula 1 World Championship Nearly Derailed by Cramps