Max Verstappen Won't Lose Sleep if Formula 1 Driver Loses World Title Bid to Rival Lewis Hamilton
Max Verstappen is sleeping just fine despite the stress of being at the top of the Formula 1 driver standings.
The late-night pacing. The midnight stress-eating. The tossing and turning. The cold sweats. He is experiencing none of it.
Verstappen may be just six points ahead of four-time defending F1 world champion Lewis Hamilton, but his nerves are fine.
He's not worried.
Formula 1 driver Max Verstappen is in line to add to his resume
"For me, Formula 1 is one part of your life, but actually the most important is what is outside of Formula 1," Verstappen told autosport.com. "Maybe (some) people don't really know how to deal with that."
Verstappen appears to have a handle on his work-life balance.
"It is, of course, my goal, and I will always try to be the best I can be," Verstappen said, "but it's not going to change my life in terms of how I live it or what I'm going to do afterwards."
Verstappen holds the distinction as F1's youngest driver, debuting at 17 years old and its youngest winner, claiming his first race at 18 years 228 days.
Adding an F1 world championship to his resume certainly would be impressive, right?
Verstappen shrugs.
Max Verstappen won't be a 'sad person if he comes up short on his F1 title chase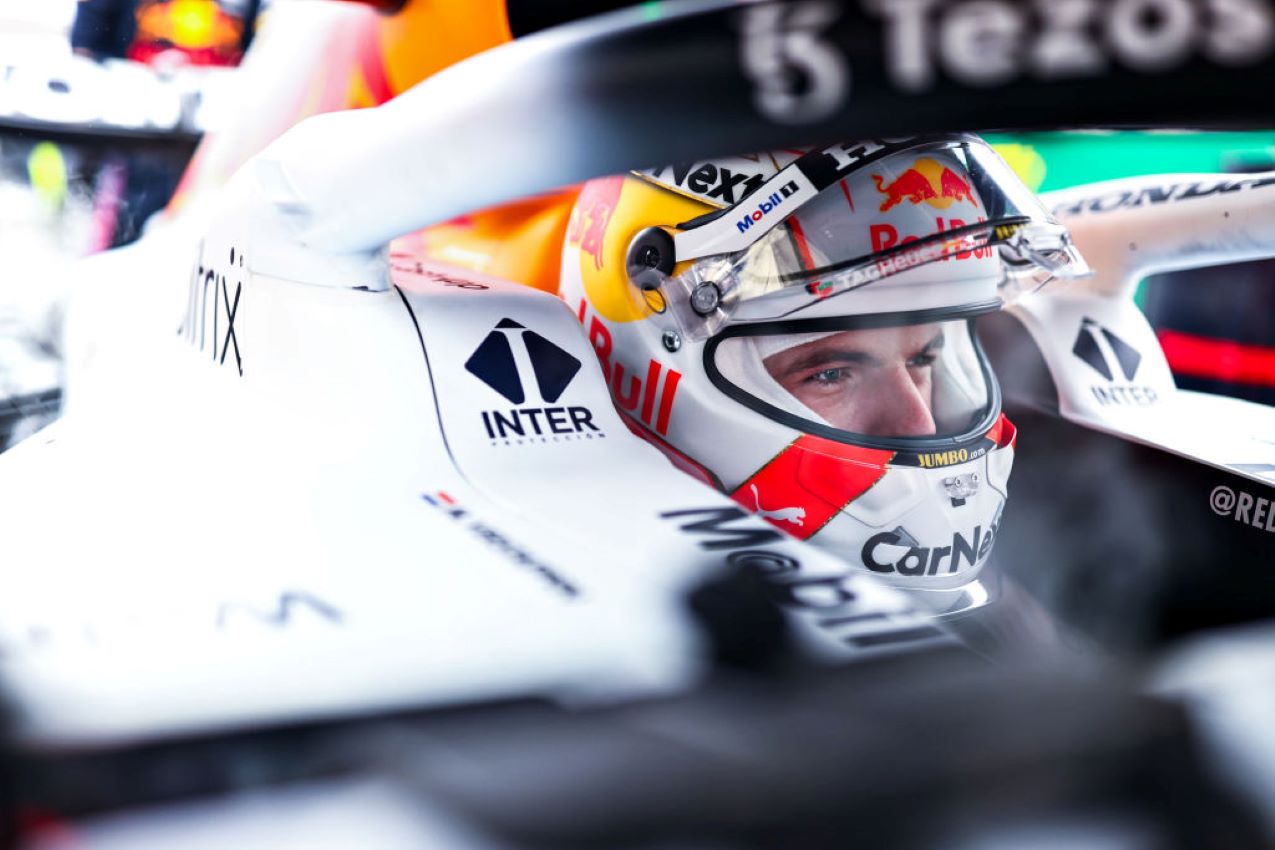 Most drivers "go crazy" thinking of ways to improve their machines. They obsess over their last races: Reliving the moves they made. The actions that didn't work. Over and over.
Not Verstappen.
Entering the United States Grand Prix on Oct. 24, Verstappen leads Hamilton, 262.5-256.5, with six events remaining. The pressure of holding Hamilton back from his fifth consecutive title likely would hound most competitors.
Verstappen has a different mindset.
"At least I would not be a sore, sad person if I would never win a championship," he said. "I will have a lot of things I can also do after Formula 1."
For most drivers, winning a world championship would "change their lives."
Verstappen doesn't see it that way.
"To be honest, for some it does change your life but for me, it doesn't," he said. "I see a lot of happy drivers or people who haven't won a championship. I think whatever you do on track shouldn't influence your personal life."
Max Verstappen grew up around F1's industry stress
Verstappen's philosophy shouldn't be surprising. F1 racing is in his blood.
He grew up around the industry's daily pressures. He witnessed how his father, Jos, handled the stress of being a circuit driver. His uncle, Anthony Kumpen, claimed two NASCAR Whelen Euro Series titles in 2014 and 2016. Even his mother, Sophie, raced karts.
For the remainder of the 2021 F1 season, Verstappen said he would be driving to extend his lead over Hamilton.
If he doesn't?
"Even if we would finish second, I think we'd still have had a great season," he said. "At the end of the day, it's not really going to change my life."
Sweet dreams.
RELATED: Max Verstappen's Brutal Honesty Helps Explain Why He Has Eclipsed Lewis Hamilton as Formula 1's Best Driver