Max Verstappen's First Formula 1 World Championship Nearly Derailed by Cramps
As dramatic as Max Verstappen's final-lap pass of four-time defending Formula 1 champion Lewis Hamilton, the first-time titleholder revealed an extra layer of suspense.
When Verstappen dived to the inside of Hamilton's machine along Turn 5 of the 58th lap at the Abu Dhabi Grand Prix on Dec. 12, he did so in agonizing pain.
So much so, the pain nearly caused him to miss out on one of F1's top moments in history.
Max Verstappen: 'I started to cross the line for the last lap and I got a massive cramp'
Entering the final lap on Dec. 12, Hamilton appeared in position to capture his F1 record eighth drivers' championship. Verstappen was an afterthought until he brilliantly positioned himself coming off the fourth turn. 
Now, after revealing he suffered a "massive cramp" in his throttle leg during the final lap, it wasn't just brilliant, but remarkably brilliant. The Red Bull Racing pilot experienced extreme stiffness that could have prevented him from executing the championship-clinching maneuver. 
"I started to cross the line for the last lap, and I got a massive cramp in my leg, so I had to deal with that, in my throttle leg as well," he said at the FIA awards gala, reported by insider.com. "When I was actually going to go for the move into turn five, I had a massive cramp, and I was actually very happy there was a corner coming up so I could actually brake. But that was also the move to then go into the lead which was great, but then there were two long straights to defend, and to deal with a cramp like that is not very nice. 
"But I also knew I was fighting for a world championship here, and it's always been my dream so I was just biting through that moment." 
Verstappen: 'To then come away with the championship is insane'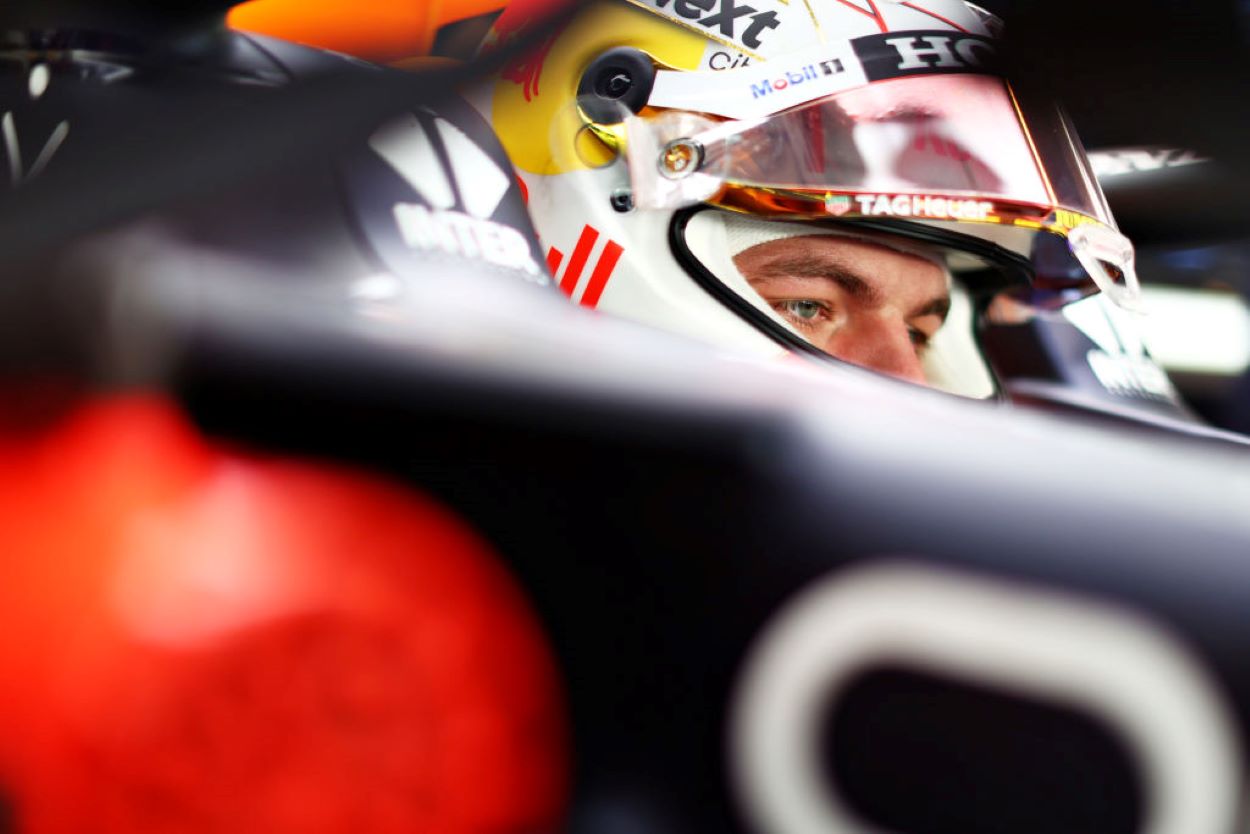 Hamilton was a no-show on an evening where Verstappen received F1's world championship trophy. The series' all-time leader with 103 checkered flags, Hamilton skipped the gala after he called the ending "rigged" and "manipulated." Mercedes also filed at least two protests to F1 judges but were denied.
Verstappen allowed F1 fans into a situation no one can see on television. Think of the season-long pressure and drama the two created in the chase for drivers' title. Please think of the moment's stress in which Verstappen knew he had one lap left to make his move.
Suddenly, he gets a leg cramp driving at insane speeds around challenging curves. He overcame it.
"It was for everyone, what it meant," Verstappen said at the awards show. "… To then come away with the championship is insane in a way but just an incredible season, and I really loved it.
"It's been an incredible battle with Lewis, one of the greatest drivers ever in Formula 1, and I think we really pushed each other to the limit, sometimes over the limit, but that's also part of racing. …"
During the race, Verstappen experienced leg stiffness, after the race he went 'a bit deaf'
F1 drivers experiencing leg cramps during a race is quite common, thanks to several contributing factors, including cramped cockpits, high pressure on the drivers' legs, and in-race dehydration.
The situation happened to Hamilton during the 2020 Portuguese GP. A cramp flared up, and he was forced to lift his leg off the accelerator during straight-aways. Fortunately for Hamilton, he was cruising with a 25-second lead.
Verstappen told the gala crowd of another health concern.
After claiming the race and his leg cramp cleared up, Verstappen said he went "a bit deaf" from the noise of the post-race celebrations.