A 'Maxed Out' Richard Childress Nearly Went Broke After Gambling on Dale Earnhardt Sr.
Richard Childress made one of the toughest decisions of his career, and it shocked everyone involved with NASCAR Winston Cup racing in 1981.
The future hall-of-fame team owner gambled everything he had on a reckless high school dropout, Dale Earnhardt Sr.
The risk paid off – big time.
Richard Childress risks his house on Dale Earnhardt Sr. and ends up wealthy and in the hall of fame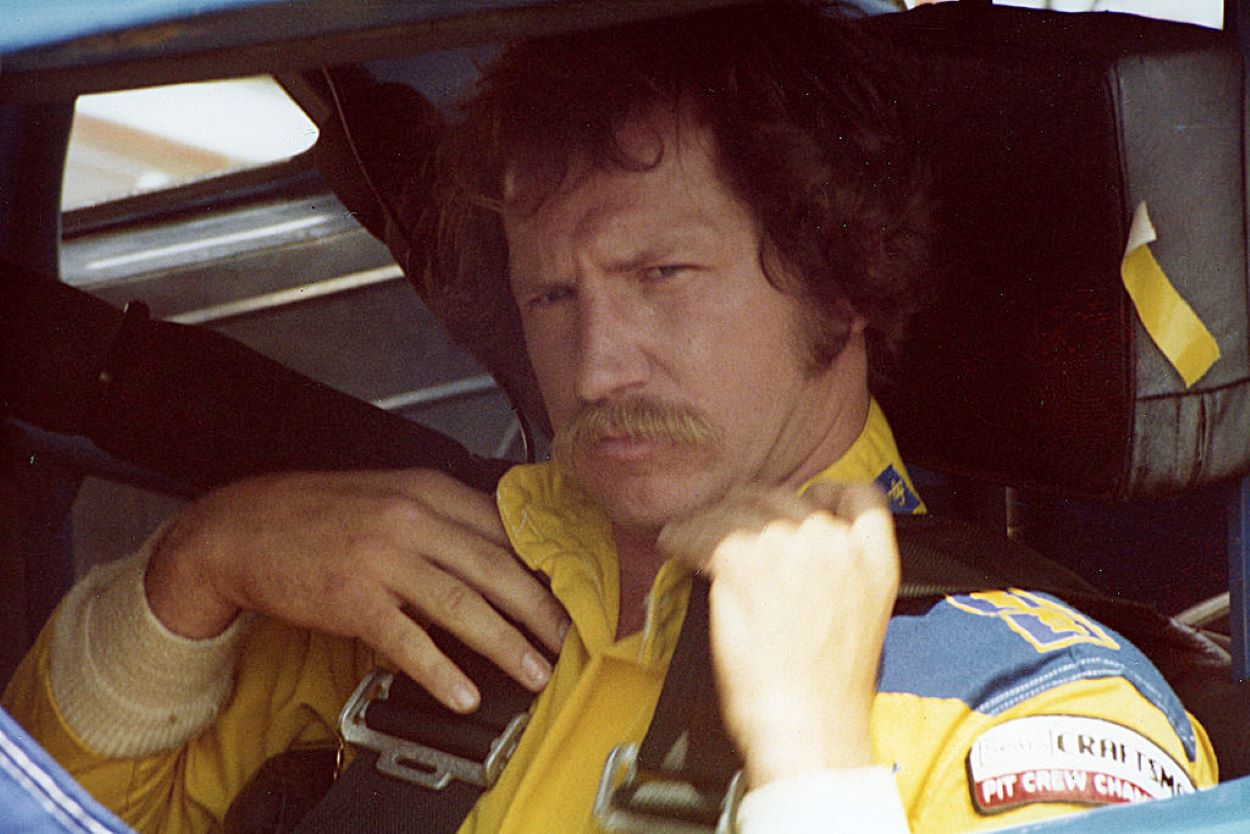 Coming off his first of seven Cup drivers' championships in 1980, Earnhardt discovered a tough road to repeat. He siphoned through two ownership groups by midseason and failed to generate consistent runs.  
As the NASCAR caravan converged on Talladega Superspeedway for the summer event, Childress announced his shocking retirement as a driver to focus on team ownership for the season's final 11 events. 
To do so, he took out a second mortgage on his home and "… I sold everything I thought I had that I could sell, just to run Dale those races," Childress told foxsports.com. "I was maxed out. … I did everything I could do on my home. … I had borrowed some money from folks. …" 
So, Childress piloted the Talladega event and then handed the keys to Earnhardt, ending his 12-year career as a primarily self-financed racer. It was his roll of the dice.
"I didn't want to get out of the car, but I knew the opportunity was there – and I didn't want to pass up what was a great opportunity," Childress said. "I knew Dale was a championship driver. That was one of the biggest breaks in the history of RCR and for Richard Childress."
Wrangler throws a lifeline to Richard Childress Racing team
Childress completed the 11-race mortgage and found himself in debt of approximately $75,000, foxsports.com reported. Childress started to sweat the payments. That was before even thinking about fielding a one-car team for the '82 Cup campaign.
Then the phone rang.
Then-Wrangler executive Ed Bowman wished to connect with the fledgling race team at the other end of the line. Taking the call, Childress recalled Bowman saying: " 'Come on over and have lunch.' "
During the business meeting, "I told him exactly where we were," Childress said. "… I was really in a hole."
Bowman called back a week later to offer Richard Childress Racing (RCR) a lifeline. Upon exiting Wrangler headquarters in Greensboro, North Carolina, Childress possessed a $50,000 check. "So that really helped me …," he said.
The classic blue-and-yellow "Wrangler Jean Machine" was born.
With his signature mustache, Earnhardt drove for RCR, making good on the owner's gamble. During the 1982 season, Earnhardt earned $400,880, winning one race and collecting seven top-five finishes.
With RCR more financially stable, Earnhardt departed with Wrangler to race for owner Bud Moore Engineering for '83, compiling two wins and nine top fives. Childress turned to Ricky Rudd to replace Earnhardt, with Piedmont Airlines as the primary sponsor. Rudd earned two wins and seven top fives, but Childress lured Earnhardt and the jeans company back into the fold for '84.
A dynasty was delivered.
$300M man Childress: 'I never looked back' 
RCR has fielded at least one car for each NASCAR premier series race since 1972. It is the longest streak in the industry. In 3,138 Cup events, RCR compiled 109 victories. It was never more dominant than from 1986-94 when Earnhardt collected six series titles.
Where would Childress be if he didn't gamble his family home on Earnhardt? Where would he be without that surprise first check from Wrangler?
"Hell, who knows?" Childress said. "Maybe I'd still be in debt – or worse. It's not easy. Those were some tough days.
"… I never looked back. I just looked ahead."
According to weathypersons.com, Childress' 2021 net worth was $300 million.
Like Sportscasting on Facebook. Follow us on Twitter @sportscasting19.