Maybe the Chicago Bulls Aren't as Bad as We Thought
As fun as it is to make predictions about the 2016–17 NBA season, it'd be wrong to suggest that any of these declarations were necessarily a guarantee. Sure, we can frown upon the Pelicans as they squander a generational talent or marvel at the greatness of an ever-evolving Spurs team. But, ultimately, it's too early in the season to know anything for sure. There's simply way too much basketball left to play. Still, we have to admit, perhaps we were a little too quick to judge the Chicago Bulls.
After obliterating the Brooklyn Nets — on the road — by the score of 118-88, the new-look Bulls are 3-0 for the first time since 1996–97. However, it's not just the record that causes us to rethink our original assessment of this team; it's how quickly they managed to gel on the court. It's certainly not perfect, but as Dwyane Wade acknowledged following his team's latest victory, it's a start. "We only played a little bit together in the preseason, so we're still learning each other right now," he told ESPN. "We're only three games in, but we see it looking good at times."
The Chicago Bulls are far from a finished product. Yet, from a numbers perspective, it's clear the team is certainly on the right path.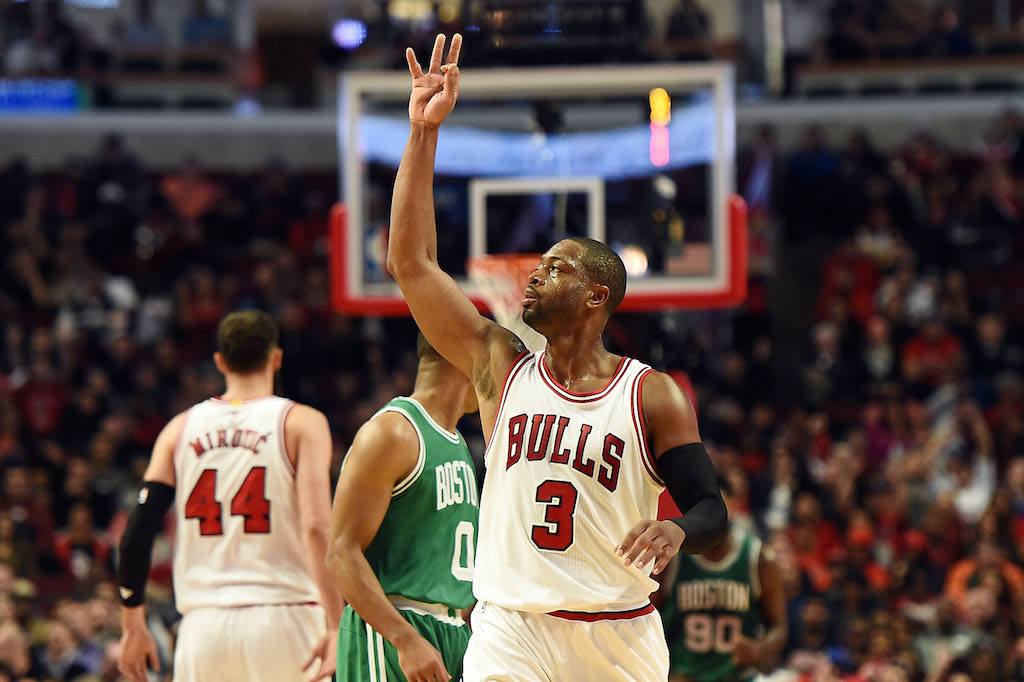 After only three games, second-year head coach Fred Hoiberg must like what he sees from the Bulls offensively. With Jimmy Butler (20.7 PPG) leading the way, Chicago is averaging a league-leading 113.7 points per contest, shooting 47.2% from the field, and connecting on 42.5% of its shots from behind the arc. Thanks to these impressive numbers, the Bulls currently hold the top offensive rating in the NBA at 117.6. But it's not just that Chicago is putting up big numbers, it's the way the team is doing it.
Last season, the Bulls were hardly what anyone would call "selfless." This group was 12th in the league in assists, averaging just 22.8 dimes per contest. This year, however, the Bulls make it a point to move the ball around — and they're much better because of it. Point guard Rajon Rondo is dishing out 8.7 assists per game, and the Bulls as a whole are averaging 28.3 dimes a night (the fourth-best in the NBA). Talk about a vast improvement.
Given Hoiberg's coaching style, we always expected the Bulls to eventually find their groove offensively. The same, however, cannot be said about their defense. To our surprise, this year's squad has improved in that area as well.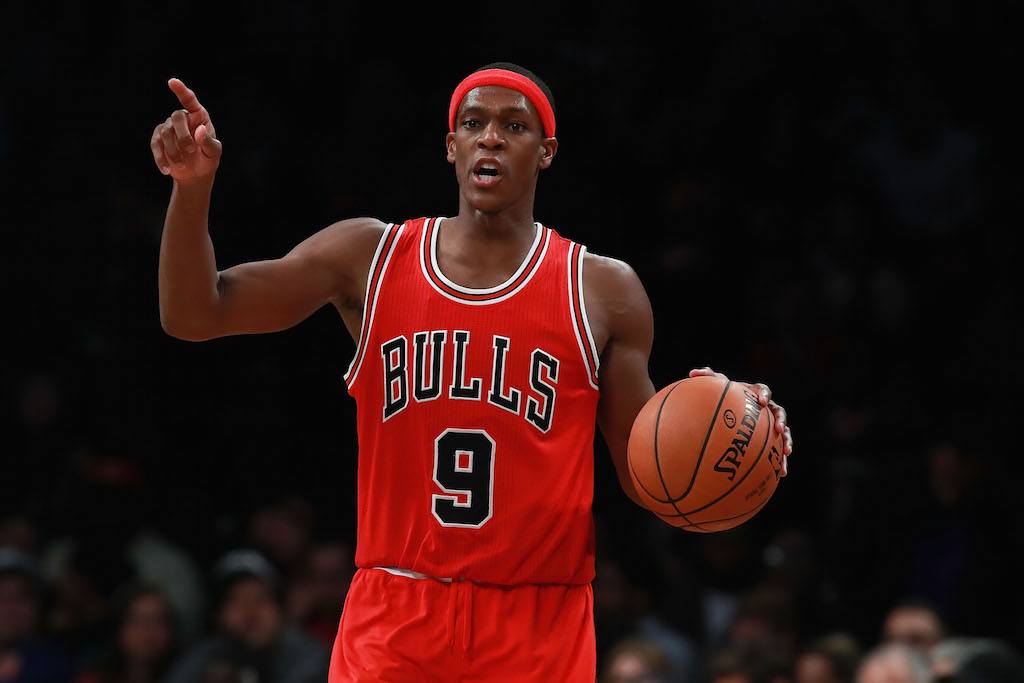 After finishing the 2015–16 season with a defensive rating of 106.5 (15th of 30) while allowing the opposition to score 103.1 points per game (16th of 30), the Chicago Bulls have clamped down in Hoiberg's second year as the team's head coach. Through the first three games, this Chicago squad is giving up just 96.0 points per contest (seventh of 30). They're hammering the glass on both sides of the floor and standing firm with a defensive rating of 99.3 (seventh of 30). While plenty of work still needs to happen, we must admit, we did not see this coming. Not from the Chicago Bulls, at least.
We have a difficult time picturing these Chicago Bulls matching the defensive prowess of those teams under the guidance of former coach Tom Thibodeau. They're just not built that way. However, if Chicago can maintain its current level of play, who knows how good this group can be. After all, you'd be surprised (not really) at how important balance is to a team's success.
There's still a lot of time between now and the crowning of the next NBA champion. Who knows how the rest of the year will play out. But every season, there's bound to be a few surprises; ones not even the greatest minds in the game could predict. Given the way these Chicago Bulls started the 2016–17 season, perhaps they'll fall into this particular category. It wouldn't be a shocker for the ages, but it's certainly not one we saw coming.
Statistics courtesy of Basketball-Reference and ESPN.