Mayweather, McGregor Prepare for Las Vegas Fight
Conor McGregor and Floyd Mayweather are all set for their much-hyped fight in Las Vegas on Saturday night. The match will take place in one of boxing's newest venues, T-Mobile Arena. Tickets to see the clash between the pair are selling for thousands of dollars each.
The headline fight is set to begin at 11 p.m. EST, although it may not actually kick off until 12 a.m. EST, according to the Daily Telegraph.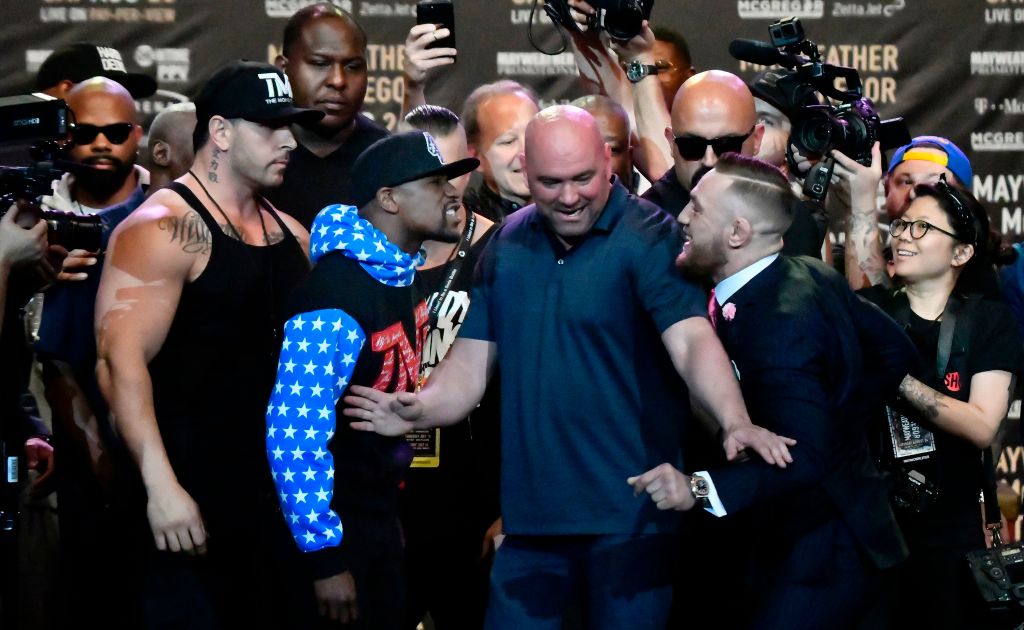 Mayweather is the projected winner not only among oddsmakers but also among several fighters from the boxing and mixed martial arts disciplines, as reported by Bleacher Report. Mayweather's record is 49-0, whereas McGregor has never taken part in a professional boxing fight.
Mayweather himself said he plans to bet on himself in the match, in an interview with late-night talk show host Jimmy Kimmel. When Kimmel asked Mayweather, "Do you feel like there's any chance this fight will go the distance?" Mayweather responded "Absolutely not. No way. Absolutely not."
In a recent Instagram post, Mayweather posted a photo of himself on a plane with cash strewn out on a table, with the caption, "I'm gonna make a $hit t$n of money on August 26th."
McGregor took to Instagram Tuesday to share a photo of himself with the caption, "The final rev of the engine on the @conormcgregorfast conditioning program tonight! What a camp it has been!"
When asked about Mayweather in a GQ interview, McGregor said, "Honestly, my fist is bigger than his head. I sleep people. I put people unconscious. I'm stating facts. If I hit that man, his head is gonna go into the bleachers. You understand that? If I crack that little head of his, it's gonna go clean off his shoulders and up into the bleachers."
Mayweather, 40, has not fought competitively since a September 2015 match when he shut down Andre Berto over 12 rounds in what was called at the time Mayweather's "farewell fight." In May of the same year, five-division world champ Mayweather defeated eight-division world champ Manny Pacquiao by unanimous decision.
McGregor, 29, is an Irish boxer and mixed martial artist who is the reigning UFC Lightweight Champion and former UFC Featherweight Champion.