Mayweather vs. McGregor: How Much Prize Money Will Each Earn?
When Floyd Mayweather Jr. faces Conor McGregor in the ring this Saturday, both fighters are likely to cash nine-figure paychecks. Each will take home a portion of the fight purse, with Mayweather expected to earn $100 million in prize money and McGregor to likely come in at slightly less but still in the nine figures, as predicted by Sports Illustrated.
What is the estimated fight purse? This depends on a number of things, including ticket sales, pay-per-view sales, and more. If pay-per-view revenue is in line with the Mayweather-Pacquiao match, the purse will likely be worth around $300 million, with total revenue in the $700 million range, reported The Telegraph.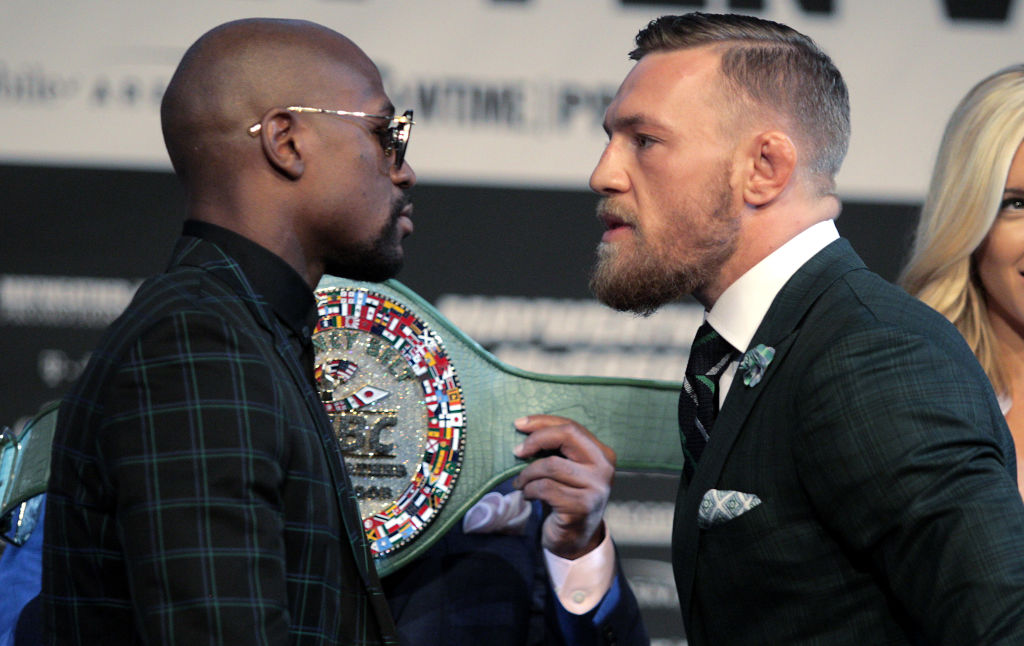 When Mayweather won the match against Manny Pacquiao in May 2015, pay-per-view records were broken. At an average $99 cost to view the event on TV, more than 4.5 million purchases were made, and an estimated over $400 million in TV revenue was earned. Mayweather is believed to have earned at least $180 million from that fight alone, according to The Telegraph.
Nicknamed "Money" Mayweather, the boxer has posted photos on social media featuring wads of cash.
Bankrate estimates Mayweather's net worth to be $400 million, and estimates he earned $250  million from his 2015 bout with Pacquiao. The site estimates his overall career earnings to be $700 million, much of which was earned in 2007 when he defeated Oscar De La Hoya for the WBC light middleweight title.
McGregor was ranked No. 24 on Forbes' list of highest-paid athletes. Forbes estimated the star UFC fighter is set to earn $75 million from the Mayweather bout. Bankrate estimates McGregor's net worth to be $35 million, adding that as of 2016 he was reportedly earning a minimum of $10 million per fight. He is the only UFC fighter to make it onto Forbes' list of 100 highest-paid celebrities.
McGregor recently posted a photo of himself in his green Lamborghini on Instagram with the caption, "Full of Irish Horsepower I am going to run you over."
Saturday's Mayweather vs. McGregor fight is set to begin at 11 p.m. EST, although it may not actually kick off until 12 a.m. EST, according the Daily Telegraph.