MBM Motorsports Hit With COVID-19 Outbreak After Returning Home From NASCAR Cup Series Season Finale at Phoenix Raceway
NASCAR's MBM Motorsports is experiencing a modern-day nightmare. For nearly two years, the human race has been fighting coronavirus (COVID-19), which has caused more than 253 million deaths worldwide. 
Society has altered some of its norms, and through COVID-19's varying degrees of community spread, the chance of catching and spreading the virus remains a constant threat. 
MBM faced the threat and is currently dealing with its spread. 
Nine MBM Motorsports team members tested positive for COVID-19
In the days following the NASCAR Cup Series finale at Phoenix Raceway on Nov. 7, nine MBM team members tested positive for COVID-19, including car owner Carl Long and driver David Starr, according to cbssports.com. 
Speaking of the team-wide infections during a Nov. 13 appearance on SiriusXM NASCAR Radio, Long said the outbreak likely occurred on the trip back to its headquarters in Statesville, North Carolina. 
"I'm survivin'. I've definitely had better weeks, that's for sure," Long said during the broadcast. "… It seems me and David Starr's the ones that are sufferin' the most. I'm not as bad as I was, but this is a rough disease." 
Sportscasting.com reached out to MBM associates on Nov. 18 and 19 but did not receive an update on the team's outbreak.  
MBM Motorsports' two drivers suffer mechanical issues during season finale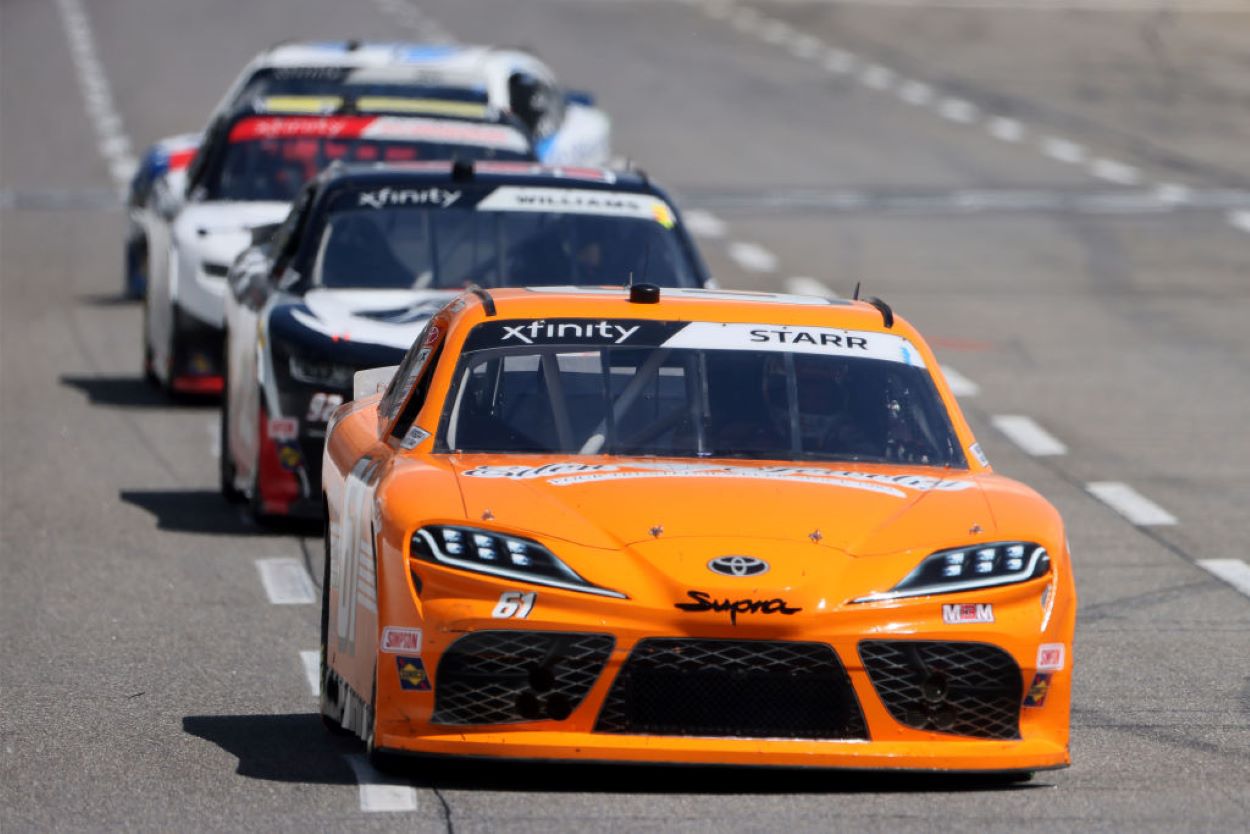 As if the team's two-car performance during the Championship 4 race at Phoenix wasn't bad enough, MDM hopes all its teammates will pull through and not face long-lasting difficulties related to the virus. 
Both of the team's drivers, Starr and Timmy Hill, failed to compete at the desert finale. Starr placed 33rd because of braking issues, and Hill was forced over the wall because of handling problems, finishing 38th.
In the 2021 NASCAR Cup Series owner standings, the No. 13 Toyota placed 42 of 43 teams with 20 points. The No. 66 team didn't fare much better. It placed 41st with 85 points.