NFL: Can Your Team Win Without a Good QB?
The quarterback position in the National Football League is the most important position on the field. That's why they are consistently among the highest paid players in the league, why 11 of the last 15 NFL MVP winners have been quarterbacks, and why teams constantly invest early draft picks in signal callers with loads of potential but inconsistent track records.
Despite being the most prioritized position in the game, there remains only a handful of quarterbacks that truly win games for their teams. In the wake of the 2014 regular season and playoffs, the distinction between quarterbacks whose teams "win because of" and quarterbacks whose teams merely "win with" is becoming increasingly apparent.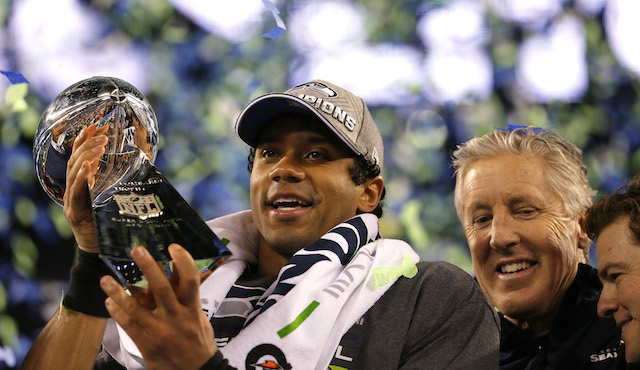 An easy way to describe the quarterbacks who are "win because of" guys is elite. This distinction belongs to a select few: Aaron Rodgers, Tom Brady, Peyton Manning, Ben Roethlisberger, and after their performances this season, Tony Romo and Andrew Luck. These are the guys who consistently put their teams on their backs and carry them – at times seemingly single-handedly — to victories. The best recent example of this was in the 2014 regular season is Andrew Luck of the Indianapolis Colts circa 2014, who led the Colts to a 10-5 record and the AFC South title. In nearly all of Indy's 10 wins, Luck played like an MVP candidate. In his team's five losses, Luck has had his least effective games. While 2015 was off to a rocky star, there's no doubt that had they entered the season without Luck, the Colts would likely be a team with a top 10 draft pick in the upcoming NFL Draft — as the 2015 NFL season has shown, even as they were struggling with him in. [editor's note: in last year's playoffs, Tom Brady was the easiest example for reasons that should be obvious]
There is a fine line that separates the next level of quarterbacks; the guys who can be classified as quarterbacks teams "can win with." This group includes players like Philip Rivers, Andy Dalton, Russell Wilson, Matthew Stafford, and Matt Ryan among a few others. This group of quarterbacks all have moments where they look elite, but have yet to prove that they can consistently put their teams on their backs and win games without a shutdown defense or an all around talented roster.
What separates the "win because of" quarterbacks from the "win with" quarterbacks? In reality, it's a combination of things, but you can think of it like this: If you were to put a certain quarterback onto a losing team, would he turn them into a playoff-caliber team? If the answer is yes, that quarterback is likely a "win because of" guy. If the answer is no, it doesn't necessarily mean that quarterback is a bad player, but it is more of a sign that he is a player who needs a strong supporting cast around him to win games.