Meet the MLB Pitcher Who Had More Three-Home Run Games Than David Ortiz
David Ortiz had a legendary MLB career and could be enshrined in the Hall of Fame by 2022 at the earliest.
Ortiz achieved plenty throughout his career. He retired after the 2016 season with three World Series rings, over 500 home runs, and a resume of awards.
Surprisingly, Ortiz never hit three of his 541 home runs in one game. Meet the pitcher who did what the Red Sox great failed to achieve in his 20 MLB seasons.
Many MLB players have hit three home runs in one game
RELATED: Chien-Ming Wang and the 2008 Yankees Would Have Loved a Universal DH
The list of players who hit three home run games is an incredibly long one. Everyone from Babe Ruth to George Springer has accomplished the feat at least once in their careers.
Hall of Famers Al Kaline and Eddie Mathews posted three-home-run-games at 20 years old. Four hitters — Babe Ruth, Jason Giambi, Reggie Jackson and Stan Musial — all mashed three home runs in one game when they were 40 or older.
Musial is the oldest player to achieve the feat when he homered three times at 41 years and 229 days old.
Many of baseball's current stars have reached the three-home-run mark. Dodgers outfielder Mookie Betts has done it five times alone since 2016.
One won't find David Ortiz on that list, which is stunning.
David Ortiz should have had at least one three-homer game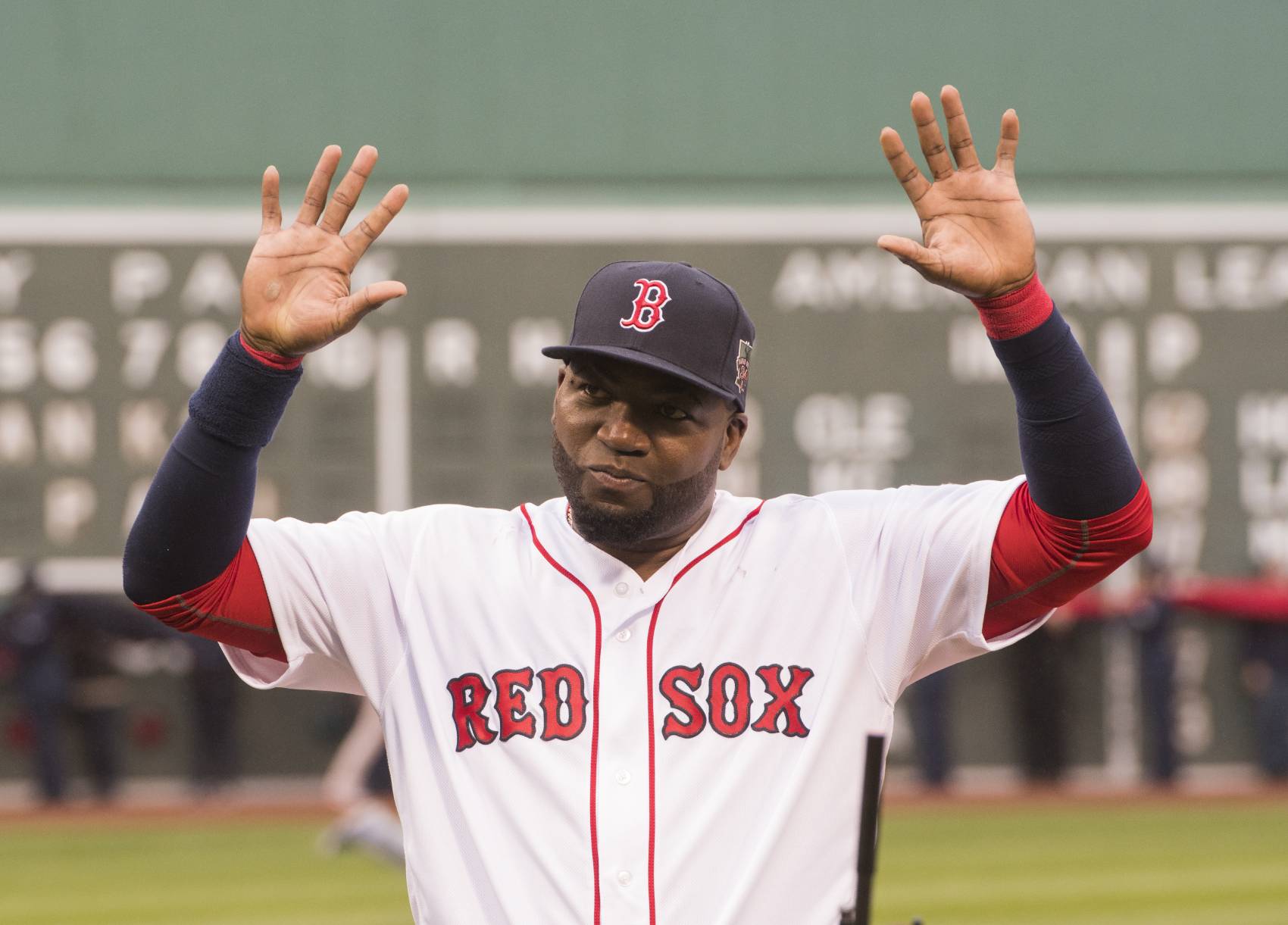 RELATED: David Ortiz Almost Died For a $30,000 Payday
There are only three members of the 500-home-run-club that never homered three times in one game. David Ortiz and his 541 home runs join Rafael Palmeiro (569 homers) and Gary Sheffield (509 home runs)
By all means, Ortiz should have had at least one game with three home runs. Ortiz had 10 seasons with 30 or more home runs and topped the 40-homer mark every year from 2004-06.
He spent most of his career in an AL East Division that often fielded the ugly pitching staffs of the Baltimore Orioles and Tampa Bay (Devil) Rays.
Although Ortiz mashed 17 home runs in his postseason career, none of his 85 playoff games included a three-homer game, either. The 2004 ALCS comeback against the Yankees is the only playoff series where Ortiz hit three home runs.
This MLB pitcher, in a way, is better than David Ortiz
RELATED: David Ortiz Blasts Mike Fiers for How He Handled Astros' Cheating Scandal
David Ortiz never hit three home runs in one game. Yet, a pitcher did — and we're not talking about Babe Ruth.
Jim Tobin was a journeyman pitcher in the World War II-era who went 105-112 with a 3.44 ERA in 287 games from 1937-45. Tobin earned All-Star Honors in 1944 with the Boston Braves, a year he pitched a staggering 28 complete games, and won the 1945 World Series in Detroit.
While with the Braves in 1942, Tobin mashed three home runs in a game. So a pitcher who finished with a career losing record and is lucky his arm didn't fall off did what David Ortiz never could.
Baseball is an extremely strange game. And with the universal DH entering play in 2020, Tobin may never be joined by other pitchers in the three-home-run-club.