Mel Hall Went From the Yankees' Outfield to Serving Time in Prison
Mel Hall had a negative reputation in baseball as a bully. The ex-Yankees outfielder is now serving a 45-year sentence for sexual assault.
Before the New York Yankees built the Core Four and returned to relevancy, veteran players like Mel Hall wore the pinstripes and tried to help the Bronx Bombers compete. Things didn't always work out that way, as the Yankees eventually realized.
In his prime, Mel Hall was an above-average outfielder for multiple teams, including the Yankees. Hall threw all of that away though when he got in trouble with the law.
Mel Hall was a power-hitting outfielder
A second-round pick of the Chicago Cubs in 1978, Mel Hall reached the major leagues three years later and 13 days before he turned 21. By 1983, Hall was a regular and hit .283 with 17 home runs, 56 RBIs, and 23 doubles for the Cubs.
Chicago traded Hall and future World Series hero Joe Carter to the Cleveland Indians in June 1984 for three players, including All-Star pitcher Rick Sutcliffe. Sutcliffe went 16-1 with the Cubs and won the NL Cy Young Award.
Hall hit .282 with 49 home runs and 266 RBIs in five seasons with the Indians. Cleveland traded him in May 1989 to the New York Yankees, where Hall finally showed signs of breaking out.
Hall mashed 63 home runs in four seasons with the Yankees, though he regularly posted a low on-base percentage and proved to be a bad fit in the clubhouse.
Hall had a negative reputation as a toxic player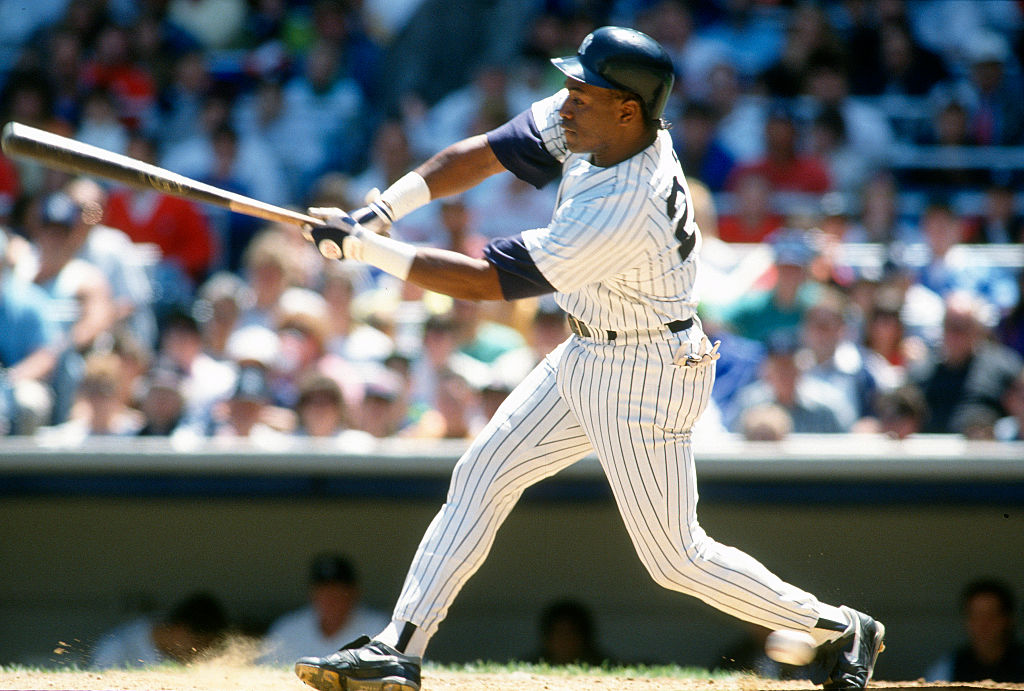 Mel Hall's Yankees legacy has nothing to do with his home runs or clutch hits. Hall allegedly bullied top prospect Bernie Williams, a fellow outfielder, and called him "Zero."
Williams, a future Yankees legend, nearly broke down crying at the insult.
Another story involved Hall and Yankees manager Buck Showalter. At the Yankees' annual Old Timer's Day in 1992, Hall reportedly asked Showalter, "Who are these old f—- guys?"
The Yankees didn't bring Hall back after that year despite his career-high 81 RBIs. Hall spent 1993-95 in Japan and played in 25 games with the 1996 San Francisco Giants.
Mel Hall did have one positive moment in New York, though. His walk-off home run on Memorial Day 1991 helped create Yankees radio John Sterling's famous home run call: "It is high, it is far, it is gone!"
Mel Hall is currently serving a 45-year prison sentence
Mel Hall made over $6 million in his career, according to Baseball-Reference. Over $4 million of that came in his four seasons with the New York Yankees.
But his life took a drastic turn due to legal trouble. Texas police arrested Hall in June 2007 and charged him with two counts of sexual assault. The accuser said she was under the age of 17 when the incident happened in 1999.
Hall was also charged with other sexual crimes involving minors.
Hall was convicted on three counts of aggravated sexual assault of a child and two counts of indecency with a child in June 2009 and received a 45-year sentence.
Mel Hall is eligible for parole in November 2031 when he will be 71.