Mel Kiper Found Predicting the 2009 NFL Draft to Be Impossible
Mel Kiper's annual mock drafts are a must-read or listen for any football fan. Kiper has provided essential information on the NFL's newest players for nearly 40 years. But not even Kiper can correctly predict every pick or trade when the clock begins on the final Thursday in April.
Mel Kiper and his following saw just how unpredictable the NFL Draft was in 2009. For a long stretch of picks, almost all of Kiper's picks backfired on him. What happened during the 2009 NFL Draft, and is Kiper's famous streak of misfortune legitimate? Let's take a look.
Mel Kiper closed the 2009 NFL Draft's first round on a rough streak
Officially, Mel Kiper was 0-for-18 to close the 2009 NFL Draft's first round. However, Kiper correctly predicted the Denver Broncos would draft Tennessee defensive end Robert Ayers and the Tampa Bay Buccaneers would select Kansas State quarterback Josh Freeman.
However, Kiper thought those picks would happen with the No. 12 and No. 19 picks, respectively. The Broncos used their second first-round pick, No. 18 overall, on Ayers instead. Tampa Bay traded up to snag Freeman with the 17th overall pick.
The rest of the 2009 first round was ugly, though Kiper at least had most of those players going at some point in the first round. For example, Kiper had the New York Giants drafting USC linebacker Clay Matthews at No. 29. The Green Bay Packers drafted Matthews three spots before the Giants.
A similar situation happened with the Baltimore Ravens. Kiper believed the Ravens would draft Oklahoma State tight end Brandon Pettigrew at No. 26. The Detroit Lions drafted Pettigrew with the 20th pick.
Kiper's most questionable first-round inclusions were Oklahoma offensive tackle Phil Loadholt (No. 28 to Buffalo) and Oregon center Max Unger (No. 32 to the Pittsburgh Steelers).
The Minnesota Vikings drafted Loadholt nearly 30 picks later at No. 54 overall. Seattle drafted Unger, a future All-Pro, with the No. 49 pick.
Kiper started the 2009 NFL Draft on fire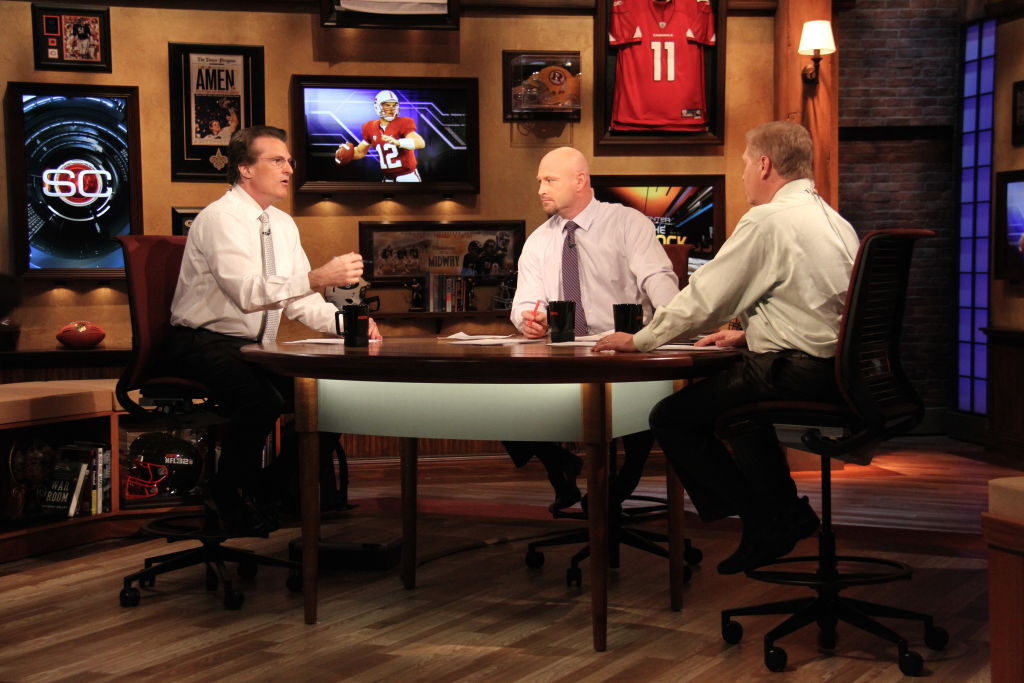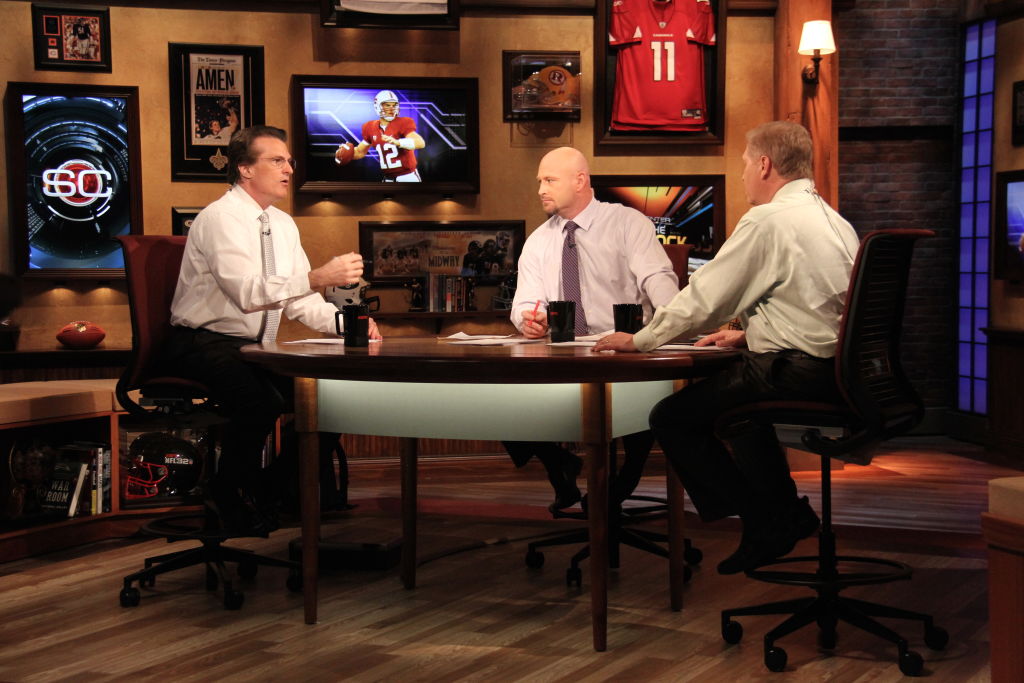 Thankfully, Mel Kiper's glorious hair didn't actually catch fire during the draft. Kiper correctly predicted the 2009 NFL Draft's first six picks in terms of where the players were drafted. The New York Jets traded up and selected USC quarterback Mark Sanchez with the No. 5 overall pick; Kiper had Sanchez going fifth overall to the Cleveland Browns.
Mel Kiper also correctly predicted the Green Bay Packers would draft Boston College defensive tackle B.J. Raji at No. 9, giving him seven correct picks in the first 10 selections.
Not counting the aforementioned Robert Ayers and Josh Freeman picks, Kiper's final correct first-round pick was the New Orleans Saints selecting Ohio State cornerback Malcolm Jenkins at No. 15.
The 2009 NFL Draft wasn't Kiper's worst first-round performance
Mel Kiper wasn't anticipating he'd endure an 0-for-18 streak – – or 2-for-18, from a certain point of view — in the 2009 NFL Draft. But Kiper still correctly predicted the teams that 10 players would join. For comparison, only one prominent NFL media member, Walter Football's Charlie Campbell, had at least 10 correct predictions in last year's NFL Draft.
Still, Mel Kiper's performance in the 2009 NFL Draft looks like perfection compared to his outing eight years later. Kiper only correctly guessed two picks in 2017: LSU running back Leonard Forunette to Jacksonville and Stanford running back Christian McCaffrey to Carolina.
Kiper believed the Cleveland Browns would draft North Carolina quarterback Mitchell Trubisky with the 1st overall pick that year.