College Basketball: Is Memphis Coach Penny Hardaway Delusional or Just Confident?
NBA-star-turned-college-coach Penny Hardaway has some high hopes heading into his second season as Memphis's head coach. Despite missing the NCAA tournament during his first season at Memphis, Hardaway has his team looking toward the ultimate prize in college basketball. Whether it is crazy or he truly sees something special inside his team, Hardaway has people talking before the season even starts. For somebody with his credentials, however, maybe everyone should listen.

Penny Hardaway's college career at Memphis
Hardaway's journey to Memphis's sidelines wasn't a coincidence. He began attending Memphis in 1990. His college career started about as rocky as could be expected, however. Not only was he forced to sit out the 1990-91 season, but he also was shot in the foot during an armed robbery. That served as an epiphany for Hardaway, who feared not only for his career but for his life.

Hardaway worked hard to come back. That not only meant raising his grades to a 3.4 average, but making sure he was in basketball shape come to the start of his sophomore year. That year, Hardaway impressed by putting up 17 points, seven rebounds, and five assists. The Tigers made it to the NCAA Tournament as a sixth seed only to be eliminated in the fourth round by Cincinnati.
His second year saw Hardaway do even better individually, putting up nearly 23 points per game to go along with eight rebounds and six assists. The Tigers, however, would not make it past the first round of the tournament, and Hardaway began to look toward the next chapter of his career.

Hardaway's professional career
The Golden State Warriors drafted Hardaway with the third pick overall. That pick was then moved to the Orlando Magic for Chris Webber and a boat-load of future draft picks. There, he teamed up with Shaquille O'Neal as one of the most exciting young duos in the NBA.

Hardaway and O'Neal only needed two years to rise atop the east, and the Orlando Magic made it to the NBA Finals, where they'd lose to Hakeem Olajuwon and the Houston Rockets. Hardaway was an All-Star four-straight years from 1995-98. A 1997 injury, however, changed the course of his career.

Hardaway went to the Phoenix Suns in 1999, and while he was able to have some good seasons in Phoenix, his health and his skills deteriorated. The Suns traded Hardaway to the New York Knicks in 2004, and after being waived in 2006, he attempted a comeback with the Miami Heat before calling it quits for good.

Return to Memphis basketball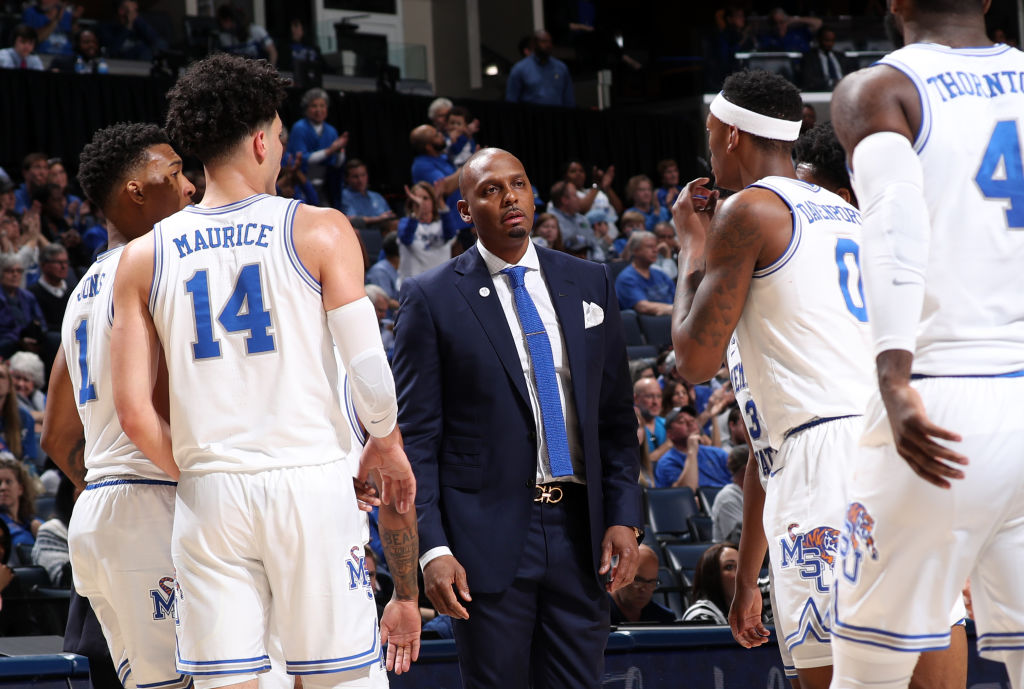 Penny Hardaway took over the Tigers basketball team in 2018. While the team was in a rebuild, it planted seeds of hope to Memphis basketball fans. The team was a work in progress, struggling at the beginning of the year before finishing the season strong. The Tigers lost in the second round of the NIT tournament, but they had hope going forward.

Coming into the 2019-20 season, the Memphis Tigers could make their first return to March Madness in six years. The team secured 5-star recruits James Wiseman and Precious Achiuwa, along with a slew of 4-star recruits. Perhaps, that is why Penny Hardaway is so confident in his squad.

"What do I know? I know when I have something special," Hardaway told Dana O'Neill of the Athletic. "When I see this group in action, see their abilities, I know what's at stake, and I know what's out there. The teams like Michigan State, Duke, Kentucky, Kansas, all the usual suspects. I've studied the film. I know who they are, but when I look at this group, I just say to myself, 'We're going to win a national championship.' That's what I know."

It might be a brash statement, but Hardaway knows a thing or two about playing at the college, and if his promising young squad can come together and play to their best potential, a deep-run in the tournament is not out of the question.