The Memphis Grizzlies Are Stocking Up for Long-Term Success after the Jarrett Culver-Patrick Beverley Trade
The Memphis Grizzlies have had a busy offseason. The latest deal was a Jarrett Culver-Patrick Beverley swap that sent the recently acquired (recently acquired as in two days ago) veteran point guard to the Minnesota Timberwolves for Culver and Juancho Hernangomez. The Grizz made the playoffs last year on the back of second-year point guard Ja Morant. They also have a number of young, improving players already on their roster. Keeping Beverley to back up Morant might not have been the worst idea.
Banking on internal development from players like Morant, Dillon Brooks, and Jaren Jackson Jr. seemed to be the most logical move heading in 2021-22. Memphis made the playoffs, finishing eighth in the Western Conference last year. The team lost in five games to the Utah Jazz, but the season was promising for a team still relatively in its infancy.
The Grizzlies may indeed be counting on that internal development in the short term. But the team is also making moves with long-term implications.
The Memphis Grizzlies acquired Jarrett Culver and Juancho Hernangomez for Patrick Beverley
The Grizzlies just acquired Beverley and Rajon Rondo, along with Daniel Oturu, from the LA Clippers in exchange for Eric Bledsoe on Sunday. The franchise quickly re-routed Beverley to the Timberwolves. Culver, drafted out of Texas Tech with the No. 6 pick in 2019, has been uninspiring his first two seasons. The 6-foot-6 wing has been inefficient, shooting only 40.6% from the field and 28.8% from three. His traditional stats haven't been promising either, as he's put up per-game averages of 7.8 points, 3.3 rebounds, and 1.4 assists across his first two NBA seasons.
A second-team all-American his sophomore year in Lubbock, Culver entered the league with three-and-D wing potential. So far, he hasn't shown much three or D.
Hernangomez is a five-year veteran big man from Spain. The 6-9 power forward has career averages of 5.7 points, and 3.5 rebounds per game on 43.0/35.1/69.3 shooting splits.
The Grizzlies have made multiple offseason moves with the future in mind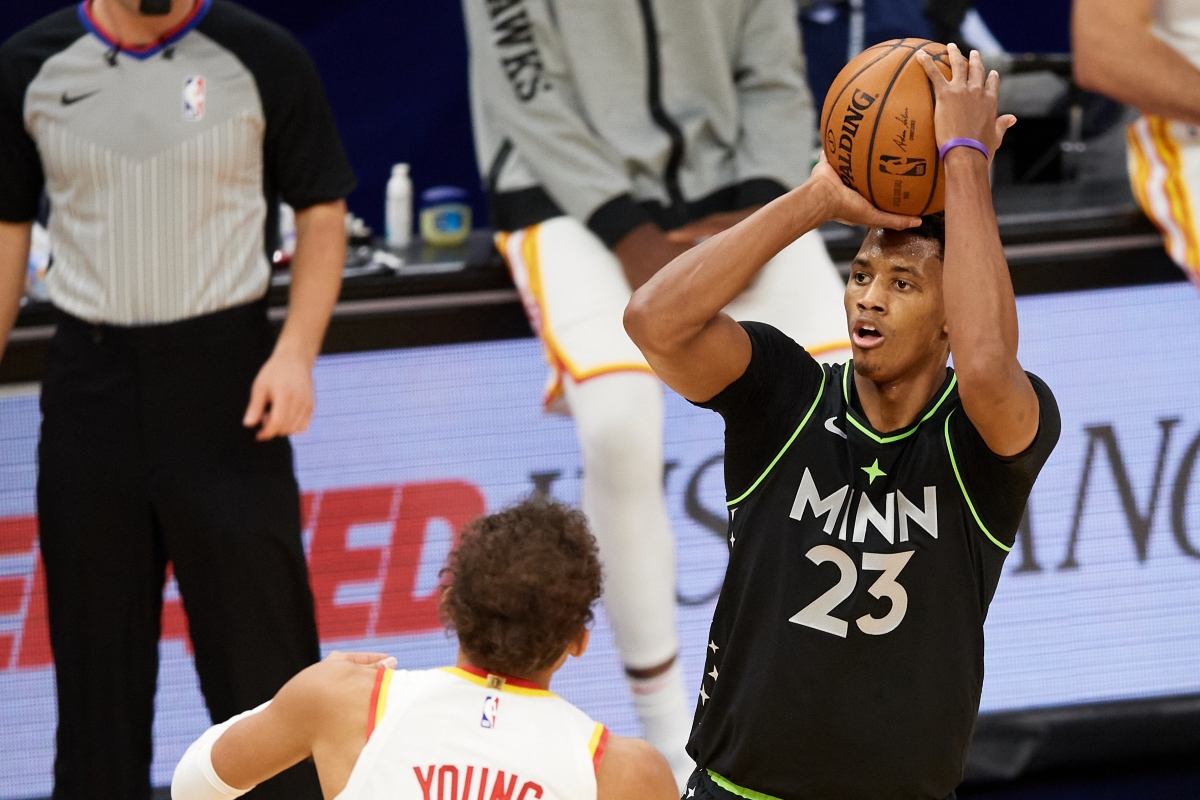 Acquiring a 22-year-old top-6 pick in Culver, who still has promise, is a solid move. Beverley is 33 years old and would've been a backup in Memphis. The team obviously had no inclination of holding onto him anyway.
The team traded away center Jonas Valanciunas and the No. 17 overall pick in this year's draft to move up to No. 10 overall and select 19-year-old forward Ziaire Williams from Stanford. The Grizzlies took on Steven Adams' and Bledsoe's salaries in the process. Williams is part of a Memphis frontcourt that includes the 21-year-old Jackson Jr, 22-year-old Xavier Tillman, and 24-year-old Brandon Clarke. The three have a combined six years of NBA experience. But when healthy, all three are solidly in the Grizzlies' rotation.
Culver joins a wing group that includes 25-year-old Dillon Brooks. Assuming Rondo moves on, the team's most experienced players this coming season will be Adams, 28, and Kyle Anderson, 27.
Memphis has the pieces for short-term success but isn't ignoring the long term
The Grizzlies' roster is young but talented and now has a taste of the playoffs. Morant is on a superstar track. Jackson Jr has all the attributes needed to be an ideal stretch-five in today's NBA if he can stay healthy. Last year, Brooks had a breakout season, averaging 17.2 points per game while becoming an above-average wing defender.
Anderson and Adams will be the veterans in Memphis' rotation, but Clarke and Tillman played 24.0 and 18.4 minutes per game last year, respectively. The Grizz are surely banking on that group continuing to develop. Now, however, Culver comes in and can fill a smaller role than he did in Minnesota, where he was asked to be the team's third option next to De'Angelo Russell and Karl-Anthony Towns. Williams had a relatively disappointing freshman year with the Cardinal but has the athleticism and pedigree to develop into at least a solid starter over the next 3-4 seasons.
Memphis will expect to make the playoffs again in 2021-22. But its offseason shows the franchise isn't ignoring the future either.
All statistics courtesy of Basketball-Reference.