Mercedes Fail to Capitalize on Front-Row Lockout, Flubs Turn 1, and Hands Lead of Race to Title Rival Red Bull
The Mercedes GP duo of Lewis Hamilton and Valtteri Bottas locked out the front row of the grid during qualifying ahead of the Formula 1 Mexico City Grand Prix. With Bottas on pole and Hamilton in second, the pair looked like they might hold an advantage over Red Bull Racing going into Sunday.
Defying the predictions that Max Verstappen and the Honda-powered Red Bull would have a pace advantage in qualifying, Mercedes did an excellent job to keep its two cars at the pointy end of the grid. The advantage was short-lived, and by turn 1 on the opening lap, Max had managed to leapfrog the two silver-arrows.
A clumsy start saw an advantage evaporate and a near race-ending collision for Bottas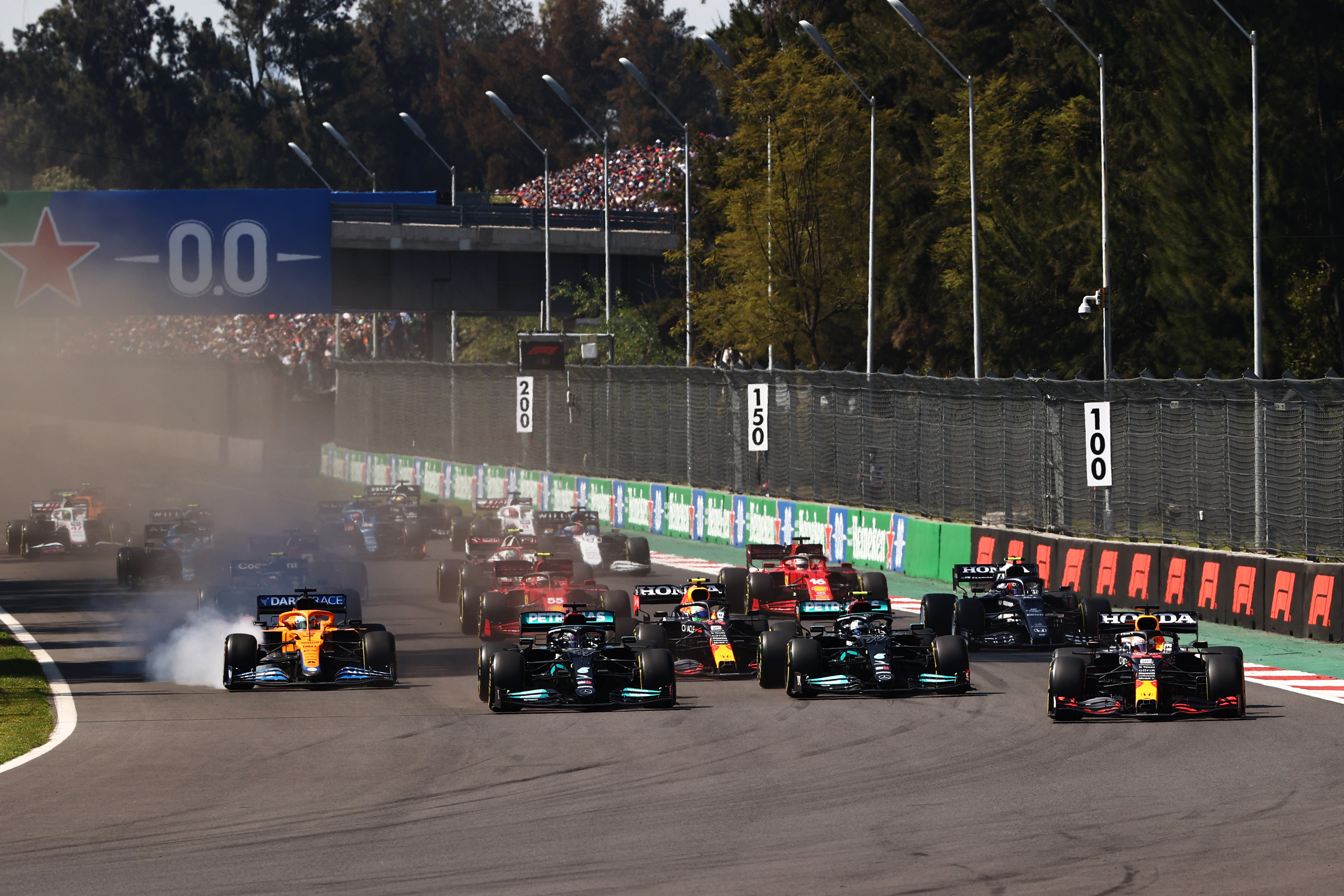 After the lights went out, it was clear that Max Verstappen had gotten the jump on the two Mercedes drivers.
Neither of the Mercedes pair got a great start, opening the door for Verstappen to make a run into turn 1. Hamilton stayed to the inside of the track, an effort to prevent rival drivers from making a move on the inside into turn 1, with Bottas on his left. Verstappen's blistering getaway meant the trio were soon three-wide into the first turn of the Hermanos Rodriguez Circuit.
Verstappen out-braked both Hamilton and Bottas, sweeping around the outside of the pair to take the lead in a spectacular move that saw the Red Bull ace move from third to first in the space of one corner.
Bottas' defense against Verstappen was nonexistent, with the Mercedes driver allowing the pass to look almost too easy. Bottas has come under fire this season for his lack of defense when battling Verstappen, but this time out has made many question if he knows which team he is racing for.
The race was almost ended there for Bottas, before he even had a chance to respond or recovery, by an ambitious Daniel Ricciardo. In a mistimed late-braking maneuver, Ricciardo locked up the front wheels, contacted Bottas, and spun the pair out of the leading pack and into last place.
Ricciardo later apologized for the mistake, but that error cost much more than driver pride. Both Ricciardo and Bottas would lose points in the drivers' championship and cost their teams valuable points toward the constructors' championship. It's a loss neither team could afford as Mercedes is in a tight battle with Red Bull and McLaren is fighting Ferrari for third in the championship.
Hamilton and Wolff were less than thrilled with Bottas' defensive driving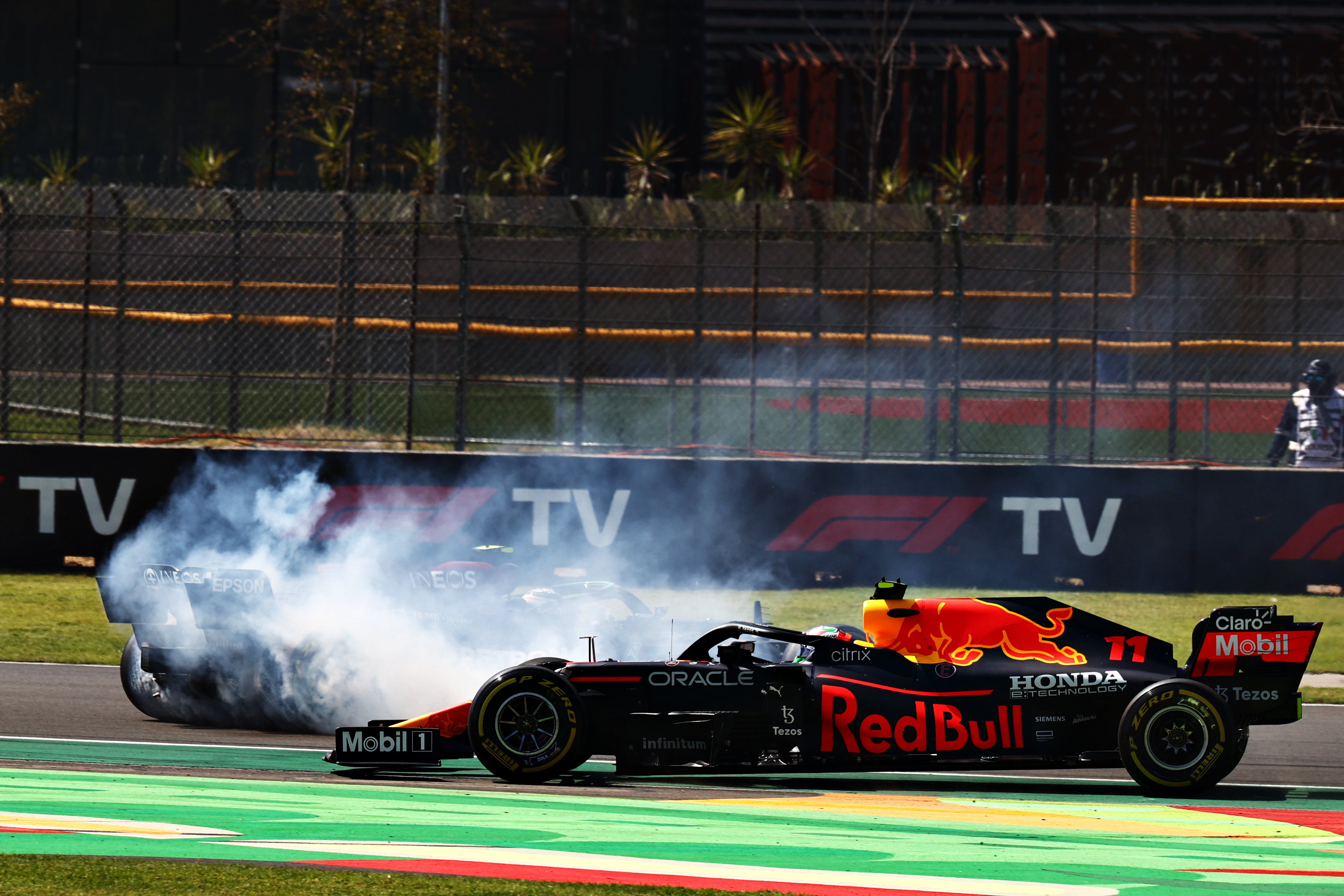 In a postrace interview, Lewis Hamilton had this to say about the turn 1 action, per ESPN: "I had envisaged it differently, naturally, in the sense that maybe Valtteri had got a better start and I would have tried to get into his tow. But obviously, I was alongside him, which was good. I was covering my side of the track, making sure that no one could come up the inside.
"So was trying to keep whichever Red Bull I could see in my mirror behind. I thought Valtteri would be doing the same but he left the door open for Max. Max was on the racing line, so did a mega job braking for Turn 1, and I was on the inside on the dirt, and there was no hope for me."
Hamilton's comment about Bottas leaving the door open for Max belies an underlying frustration that his championship fight is largely solo and he cannot count on Bottas as a wingman to keep Verstappen at bay.
Toto Wolff, Mercedes GP principal, was less diplomatic in his interview with SkySports: "Yeah that should not happen. I think we had two cars in front, and we seemed to open up the sea for Max to come around the outside. Even so, the spin afterwards and the complete loss of points with Valtteri's car when it could have been a third or fourth place is annoying, to say the least."
Wolff's comment about the loss of points being "annoying" might be the understatement of the year. Each championship point carries valuable financial incentives for the teams, so losing even a single one will hurt the bottom line at the end of the season.
Bottas explains his poor performance, but the damage might be too big to easily forgive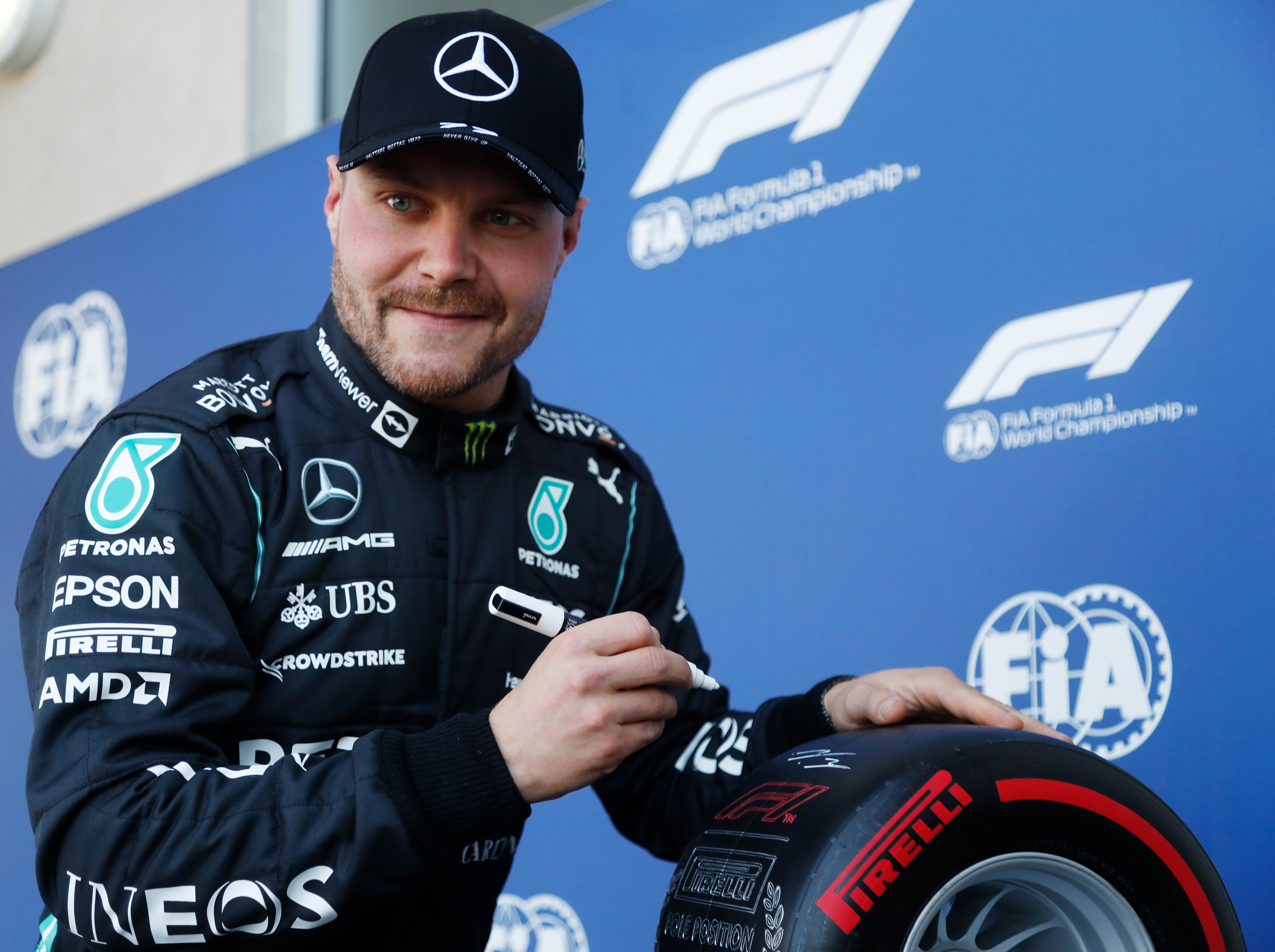 Following the race, Bottas spoke with Sky F1 and explained his misfortune at the first corner.
That turn 1 blunder avalanched into a miserable race for the Finn that saw him stuck behind Daniel Ricciardo. A slow pit stop didn't help his cause and ensured that he would finish outside the points once the checkered flag flew.
"The start was OK, not too bad, but Verstappen got a bit of a tow, and he braked really late," Bottas explained. "But then suddenly at the apex at Turn 1, I think Daniel hit me in the rear, and right there I spun. I couldn't do anything, and then after that, the race was tricky to make progress. I was too close to cars and managing engine and brakes so I could manage it until I was getting too close. Then it was not easy."
Valtteri Bottas is not known for his defensive driving, but if he's going to help Mercedes GP win the constructors' championship, he'll need to step up his game.
Hamilton looks resigned to having to go it alone, without a wingman, in his quest for an unprecedented eighth world championship. Mercedes will not take too kindly to a driver who seems unwilling or unable to help the team win.
Bottas may lack the motivation to help Mercedes now that he is heading to Alfa Romeo in 2022. But even if he is racing purely for himself this season, he'll need to level up his defense if he is to return to the top step of the podium in 2021.
Related: Emboldened Formula 1 Driver Valtteri Bottas Already Getting Praise From Former Team That Left Him Behind