Mercedes GP is on Maximum Attack for the Brazilian Grand Prix. Team Principal Toto Wolff Says They Will 'Throw Everything We've Got' at Red Bull Racing
Mercedes GP sits a mere one point ahead of rival Red Bull Racing in the Formula 1 constructors' championship. Red Bull has outscored the German manufacturer in the past three races, which have seen strong performances from Max Verstappen and Sergio Perez.
Verstappen has won the last two Grand Prix, increasing his lead in the drivers' championship over rival Lewis Hamilton to 19 points. A forgettable performance from Valtteri Bottas in Mexico meant that only one of the two Silver Arrows scored points toward the title battle.
With four races to go in one of Formula 1's most exciting seasons in recent memory, Mercedes will be looking to hit back at the Red Bull squad, who are favorites to win the next few races and the championship.
Mercedes GP will not go down without a fight despite heading to a track that favors Red Bull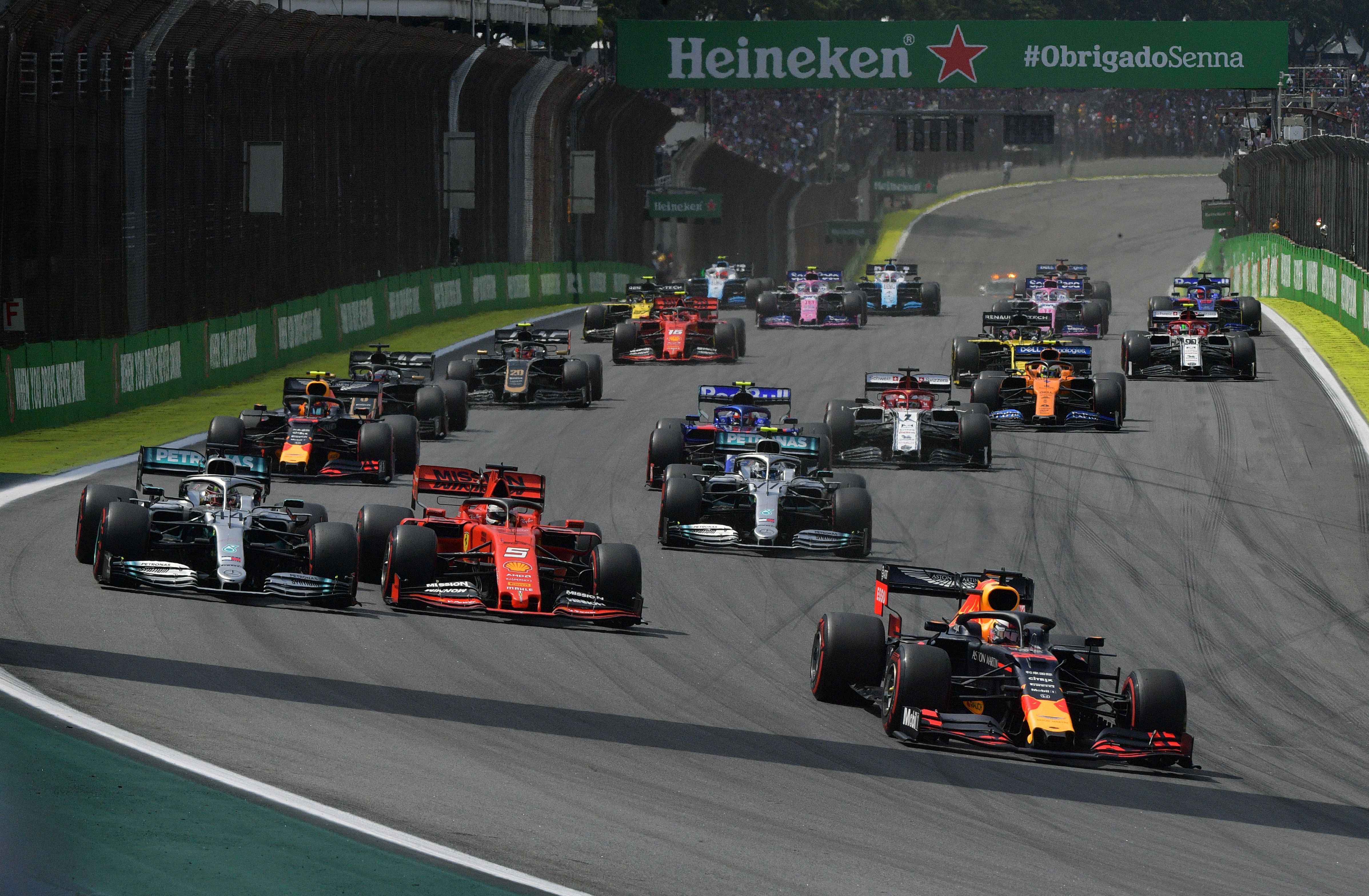 In Mercedes' official preview ahead of the Brazilian Grand Prix, team principal Toto Wolff had this to say, "We'll be throwing everything we've got at the Brazilian Grand Prix and the races beyond. We're privileged to still be in the fight so late in the season and expect these titles to go right down to the wire, with both teams fighting hard to the very last lap.
"We've got some catching up to do and know it'll be an intense battle, but we'll continue to push hard and keep our eyes firmly set on the end goal."
The Brazilian Grand Prix is the second race of a triple-header and a weekend that Mercedes needs to perform well in to keep their title hopes alive.
Wolff explained, "The best thing about a triple-header is you don't have to wait long for a new opportunity to get the positive momentum back."
The final sprint race of the season means more points on offer for teams and drivers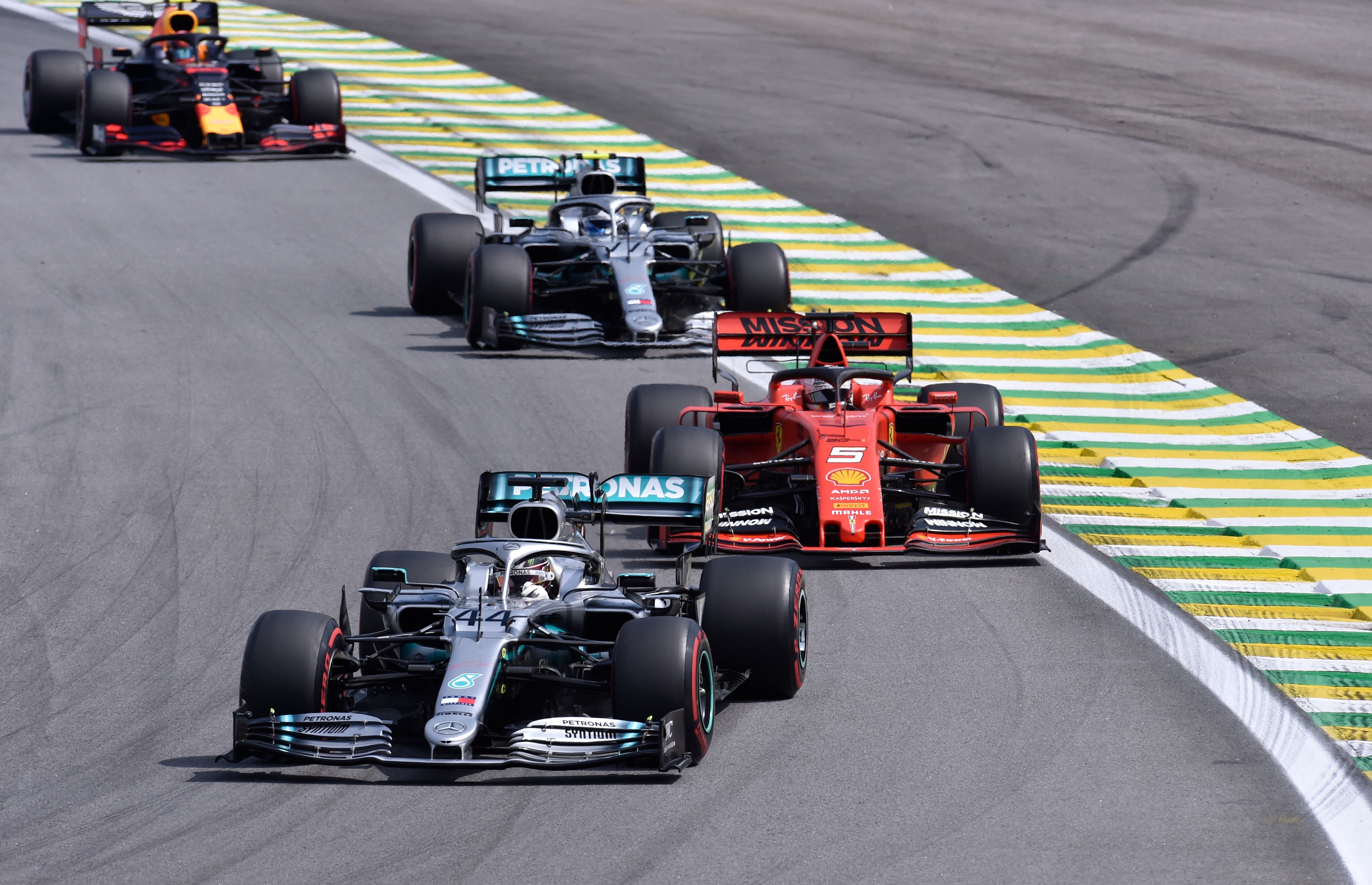 Formula 1 has been experimenting with race format changes, and the sprint race adds a new dimension to the competition. Qualifying moves to Friday with a 100km race on Saturday, setting the grid for Sunday's main event.
Points are only awarded for the top three finishers, which means that there is an opportunity to extend leads or close gaps before Sunday's race.
Red Bull and Max Verstappen will be looking to capitalize on a track that has suited them in the past. They have won the past two races, U.S.A. and Mexico, and will be looking to win again in Brazil. In 2019, the last time F1 raced in Brazil, Verstappen converted a pole position to a win at the Interlagos circuit.
Mercedes have made strides recently in car performance relative to Red Bull. Bottas captured pole position in Mexico ahead of Hamilton, much to the surprise of many who expected Red Bull to dominate qualifying.
The German manufacturer found some extra performance from their engine, with an update applied at the U.S. Grand Prix, and could be in an excellent position to challenge Red Bull for pole and the race win. Seven-time world champion Lewis Hamilton is less optimistic about their chances saying, "With their [Red Bull] superior speed, if they were to carry that into the next ones, then we may be in trouble, or we will be in trouble."
Mercedes GP is a team that does not give up. Their car may be marginally slower than the Red Bull, but their wealth of experience and domination of the sport in recent years means that they are never easy to beat.
The biggest questions will surround Lewis Hamilton and his ability to beat Max Verstappen to the championship. The Dutchman has looked better than the Briton in the past few races, but a champion of Hamilton's caliber will not hand over his crown without a fight.
The Brazilian Grand Prix will be an exciting weekend, and if Mercedes is true to their word and gives it everything they have, expect a fierce on-track battle, with Hamilton and Verstappen each bringing their A-game.
Related: War of Words Heats up Between Formula 1 Team Bosses Toto Wolff and Christian Horner, With Each Seeing the Other as the Villain of the Season