Mercedes Principal Toto Wolff to Formula 1 Driver Lewis Hamilton After Brazilian Grand Prix Penalty: 'F*** Them All'
Excited and proud of his driver's performance, Mercedes Principal Toto Wolff flipped the verbal bird at Formula 1: "F*** them all."
The grand condemnation came when Wolff spoke on the team radio during the F1 Sprint Race on Nov. 13, preparing for the Brazilian Grand Prix.
A day earlier, Hamilton was penalized five spots and forced to start the Sprint in the rear.
When he passed 15 drivers in just 24 laps, Wolff probably had one reaction:
F*** yea.
Mercedes Principal Toto Wolff praises Hamilton for his performance in the Sprint Race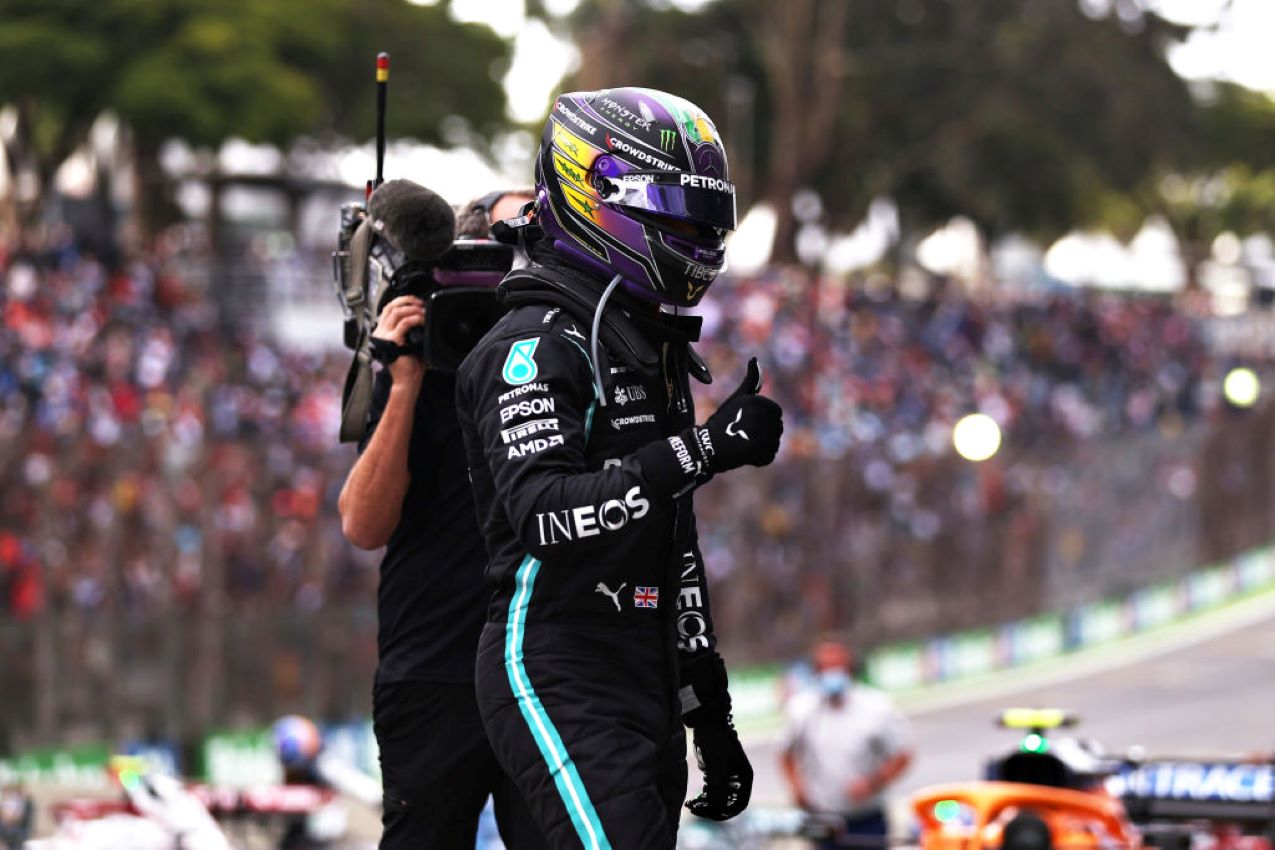 By relaying his graphic message, Wolff seemed to tell Hamilton to forget about the chase's drama for his fifth consecutive F1 world championship. He assured Hamilton, who is second in the points, not to worry about the five-grid penalty officials handed out.
Wolff attempted to ease any of Hamilton's anxieties with the blunt statement. The seven-time world champion will not have to worry about anything if he drives as he did during the final Sprint Race on the F1 schedule.
Wolff praised Hamilton for his on-track journey, racing from the back of the field to fifth place.
On the team radio, independent.co.uk reported Wolff summed up the effort by saying: "Lewis, brilliant job, damage limitation. F*** them all."
Hamilton passes 15 Sprint Race rivals in just 24 laps
The Brazilian GP's drama started two days before the showcase event.
Hamilton earned the Sprint pole, edging F1 series leader Max Verstappen, but ended up starting the short feature from the back of the pack because the car did not meet technical regulations.
Then news broke of Verstappen illegally touching Hamilton's car after practice. He was caught on video and later fined.
At the finish of the 24-lap feature on Nov. 13, Hamilton passed 15 competitors. He finished just two seconds behind Sprint winner Valtteri Bottas. Hamilton's teammate, Bottas, beat Verstappen to the checkered flag and will start on the Brazilian GP pole.
With his five-place penalty, Hamilton will start in 10th place, eight spots behind Verstappen.
With four F1 races remaining, Verstappen leads Hamilton by 21 points.
Four-time defending F1 champion Hamilton: 'It's not over yet'
Is time running out on Hamilton?
Some insiders suggest an eighth title may be a bridge too far for the British citizen. Following Brazil, just 77 points remain available to F1 drivers.
Hamilton remains confident.
After hearing his boss permit him to "F*** them all," Hamilton replied, "Copy. It's not over yet."
After hearing of Hamilton's bravado, some of his F1 fans probably had one reaction:
F*** yea.