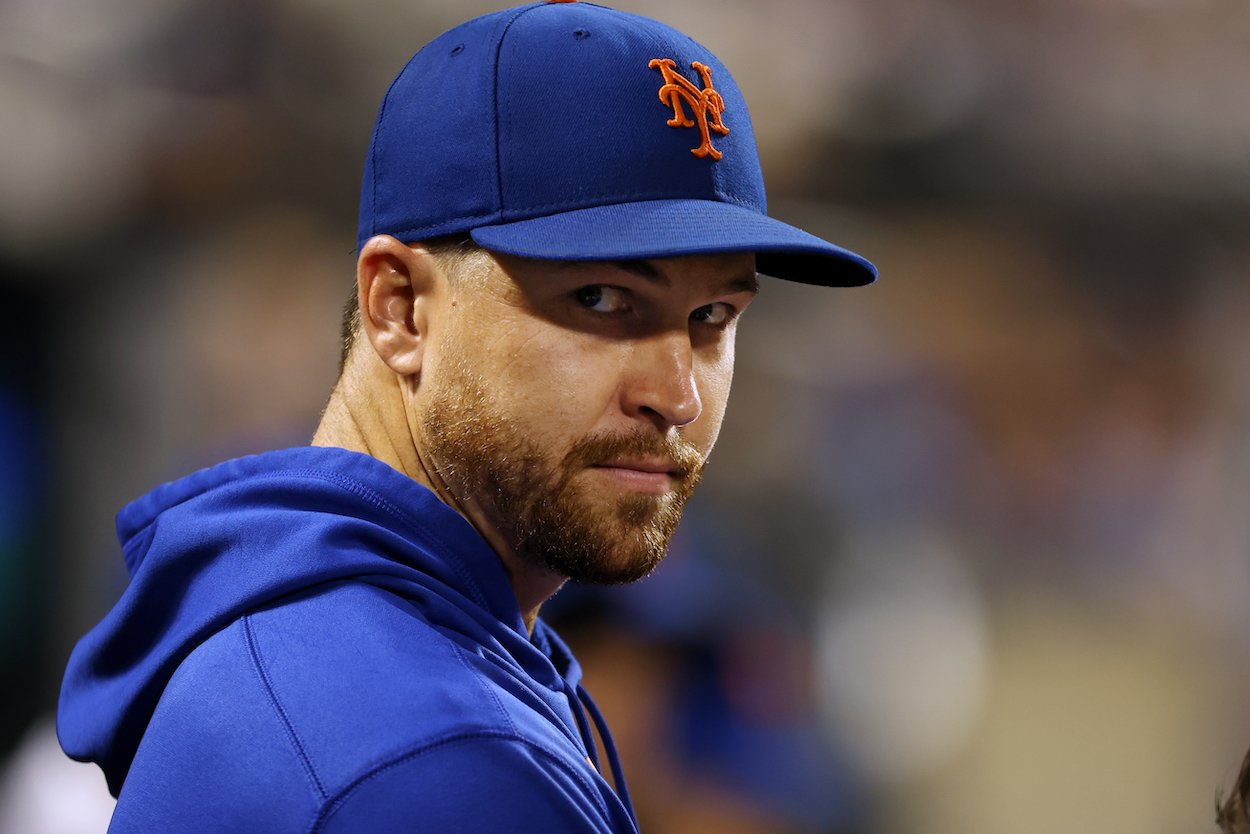 Mets News: Jacob deGrom Adds Insult to Injury With Reported Opt-out Decision
Despite his recent injury, ace Jacob deGrom is still reportedly planning on opting out of his contract with the New York Mets after 2022.
The New York Mets were hit with some pretty crushing news over the weekend. Superstar pitcher and staff ace Jacob deGrom is set to miss four-plus weeks with soreness in his throwing arm.
This isn't the first time deGrom has dealt with issues to his throwing arm either. His high velocity and violent throwing motion caused him to miss time and operate on a frequent pitch count last season as well.
The vibes in New York are bad right now, and now deGrom is (literally) adding insult to injury with his latest announcement.
Jacob deGrom still plans to opt-out after the 2022 season
deGrom is entering the final year of his current contract with the Mets. However, he does have an option for the 2023 season worth just north of $30 million. However, deGrom hasn't been shy in his desire to exercise his player opt-out for next season. He wants to turn down the $30.5 million and enter free agency as one of the top starting pitchers available on the market.
The plan inside the Mets' front office up to this point has been to respect this wish and attempt to re-sign deGrom in the offseason. However, following deGrom's latest injury setback, there was a quiet hope the star pitcher would reconsider his future and accept the 2023 salary. deGrom is an unworldly talent. However, hitting free agency fresh off multiple injuries to your throwing arm is risky business, even for deGrom.
Yet, according to deGrom himself, he is still "definitely" going to opt-out of his deal at the season's end. Injury concerns be damned; he wants to test free agency in 2023.
The Mets should be worried about Jacob deGrom leaving
According to Sports Illustrated, deGrom still wants to be a Met "for life." However, it's impossible to ignore his emphasis on next year's offseason. He wasted little time after his recent injury making it known that it wouldn't be affecting his opt-out decision. That's somewhat alarming.
For the Mets, they're backed by the wealthiest owner in the MLB, Steve Cohen. They should be able to match any and all offers on deGrom next offseason. Cohen has already displayed an intense willingness to spend ridiculous money on starting pitching (see Max Scherzer).
Still, one must wonder if deGrom is testing the open market for non-money-related reasons. The Mets haven't made the postseason in several seasons, and deGrom's shelf-life is dwindling. He has to be worried about not reaching another World Series before retirement.
The Mets need to ignore this distraction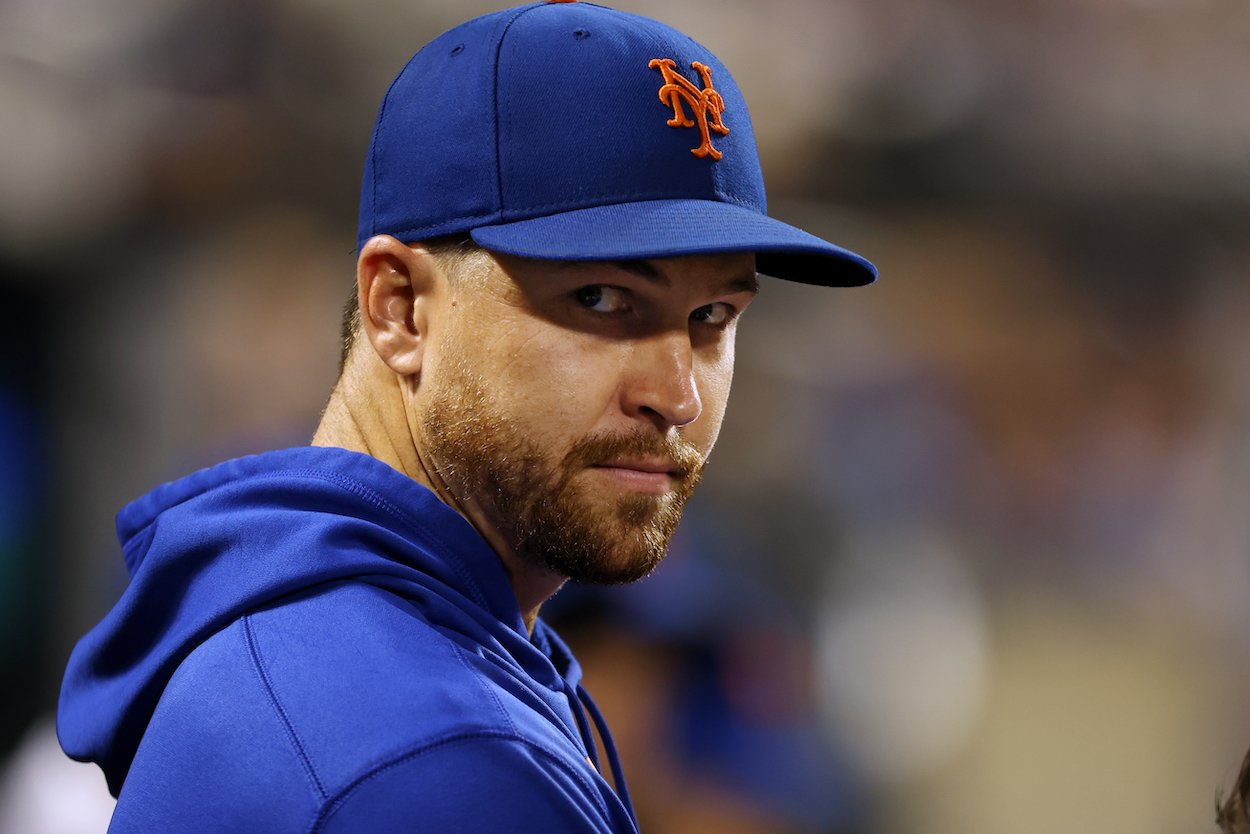 Ultimately speaking, the Mets need to find a way to ignore this looming deGrom decision. Losing deGrom in the offseason would be a crippling loss. However, the team is very much set up to win in 2022.
They need deGrom back on the field as soon as possible, and they need their (expensive) offseason additions to contribute at a championship level.
Another playoff-less season in 2022 only makes deGrom's decision to walk away in the winter that much easier.
Like Sportscasting on Facebook. Follow us on Twitter @sportscasting19,